Donald Trump Reveals Who He Wants To Lead The Republican Party In The Future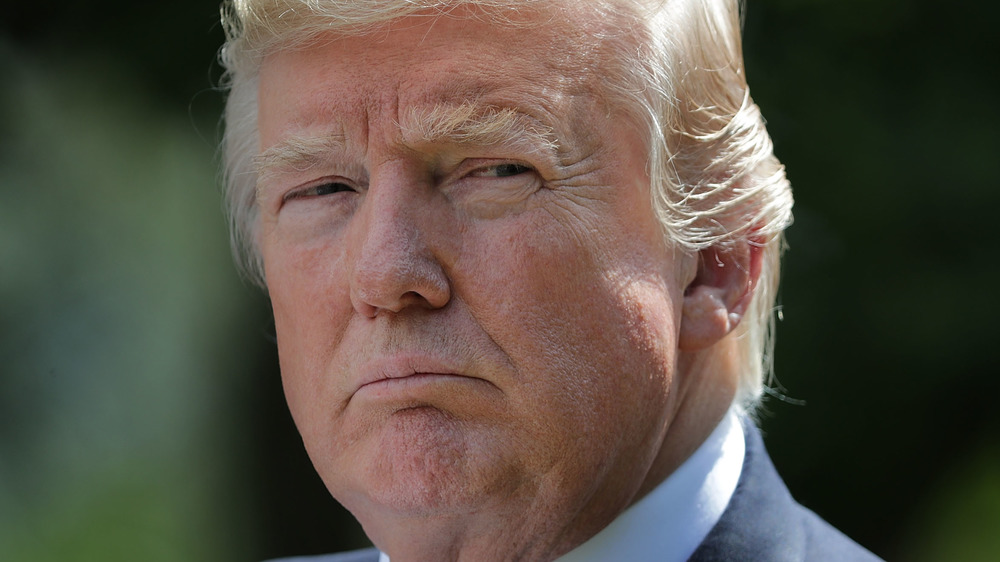 Chip Somodevilla/Getty Images
Former President Donald Trump is sharing his take on the state of the Republican Party, and he revealed who he felt could step up and take the lead in his absence. On March 22, 2021, he called in to The Lisa Boothe Show to share his thoughts on the future of the Republican Party.
Trump has repeatedly teased the possibility that he may run for reelection in 2024. So far, he's resisted committing to the idea of running, although he continues to leave it open as a possibility. As The New York Post detailed of Trump's chat with Boothe, he feels confident that there are plenty of others who could carry the party forward in his place.
"The Republican Party is stacked," Trump noted.
The 45th president explained that he would be making a decision on whether or not he would run again sometime down the road. Regardless of his interest in running in the 2024 presidential election, he expressed his confidence that the Republicans currently had a "pretty deep bench" of solid contenders who could easily step up and take charge.
Donald Trump sees potential in Gov. Ron DeSantis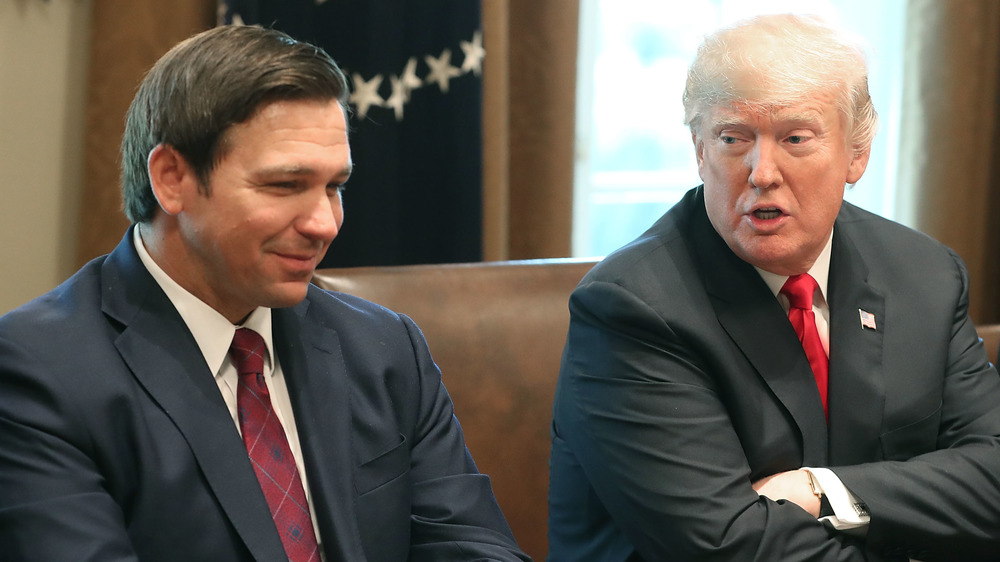 Mark Wilson/Getty Images
As he spoke, President Donald Trump suggested several prominent Republicans as people who could successfully lead the party in his absence (via Newsweek). It seemed that his first suggestion was Florida Gov. Ron DeSantis, and he believed that Missouri Sen. Josh Hawley was one to watch as well.
Some of Trump's other suggestions might sound somewhat surprising.
"[S]omebody that's been really terrific is Ted Cruz," the former president detailed as he acknowledged that the two didn't always get along.
Kentucky Sen. Rand Paul was praised as "great" by Trump, and the former president had a few other notable names to suggest as well.
"A lot of people, I mean really a lot of people have been terrific. Sarah Huckabee is going to do great in Arkansas. I think that Kristi Noem has done a terrific job," he detailed of his former press secretary as well as the governor of South Dakota.
If Trump were to decide not to run for president again in 2024, he thought "some of the names I guess I just mentioned, perhaps, and others," could become top-tier candidates to build off of what he did and successfully take the party to the next level.