RHOA: Cynthia Bailey Reveals Her True Feelings About Marc Daly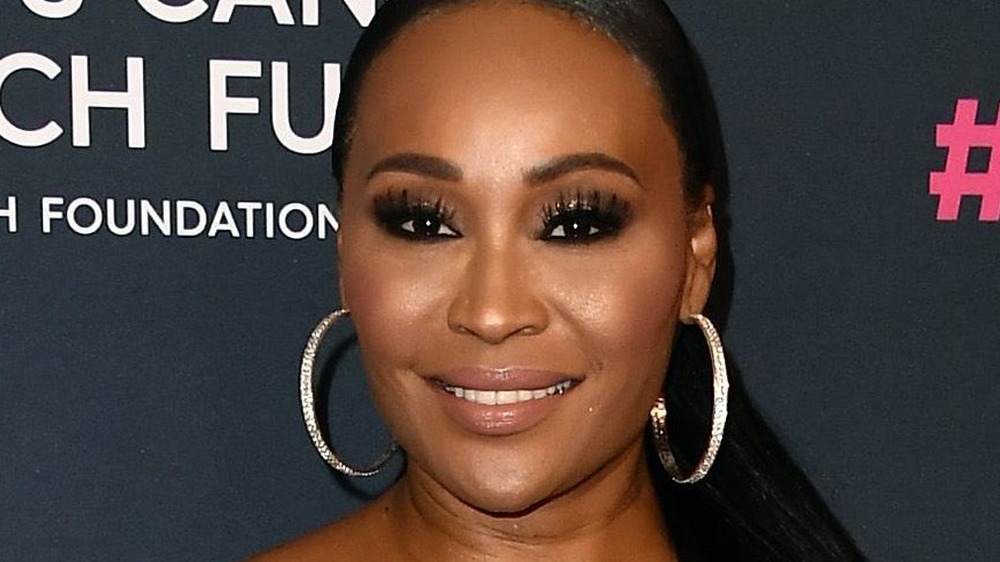 Frazer Harrison/Getty Images
Cynthia Bailey has been successful at maintaining friendships with two of the most notorious women on The Real Housewives of Atlanta. Along with once being close friends with NeNe Leakes, Cynthia has also built a bond with Kenya Moore over the years. There have always been cracks in Cynthia and Kenya's friendship, which stem from NeNe's influence on the professional model, but the two have maintained their playful titles as BFFs, via Bravo. "Happy Birthday To my BFF @cynthiabailey10 LOL inside joke," Kenya captioned a 2016 birthday shoutout to her co-star on Instagram. "I love you dearly and no BS in the world will make me see you any differently than I do. You are a kind, loving, honest and amazing woman. I'm proud to be your friend." 
The two were by each other's sides during breakups, makeups, and short-lived flings. While Kenya watched Cynthia go through her divorce from Peter Thomas before getting remarried to Mike Hill, Cynthia returned the favor by supporting Kenya throughout her marital woes with restaurant owner Marc Daly, via Bravo. "I've seen all sides to Marc. I've seen Marc where he's just been amazing ... and then I've seen other sides where I don't get it. He's not that nice," Cynthia said during an episode recap (via YouTube). After season 13 showed Marc officially file for divorce from Kenya, Cynthia Bailey continued to express her support for her friend.
Cynthia Bailey is confused by Marc Daly's treatment of Kenya Moore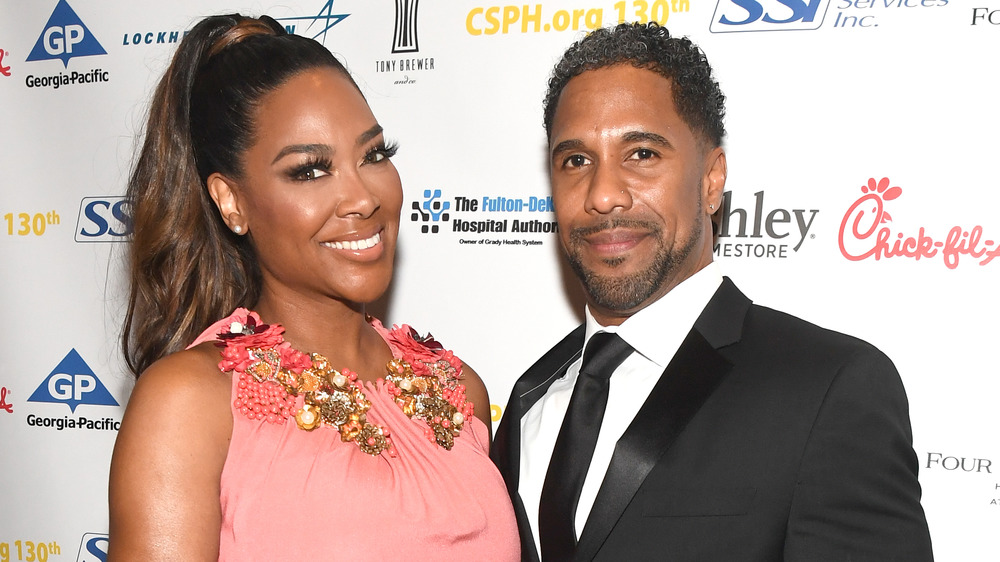 Paras Griffin/Getty Images
After being hit with the reality of Marc Daly's divorce filing, Kenya Moore allowed the cameras inside her therapy session where she opened up about her past like never before, via Bravo. Fans watched as she talked about feeling neglected by her mother and silenced by her family in ways that led to her engaging in toxic relationships with men. While watching the episode back in The Real Housewives of Atlanta After Show, Cynthia Bailey spoke of the "survivor" she sees in Kenya.
"Kenya is a survivor and it goes all the way to her childhood," Cynthia explained before noting how Kenya's past might still be affecting the choices she makes in the present, particularly when it came to her failed marriage to Marc Daly. "I feel like with Marc, people like you can't operate off of mixed signals," Cynthia said. "I think for Marc, even when I had conversations with him, all he does is tell me how great and amazing his wife is. What a great mother she is. She does everything. She's such an amazing mom. He basically brags about her to me." But, Cynthia revealed her surprise when watching the show and seeing how Marc treated his wife privately. "When I see how he treats her, I don't get it," Cynthia said. "It's confusing to watch." Kenya thanked Cynthia for sticking up for her like she's always done. That's what friends are for.