How Queen Elizabeth Thanked The Hospital That Cared For Prince Philip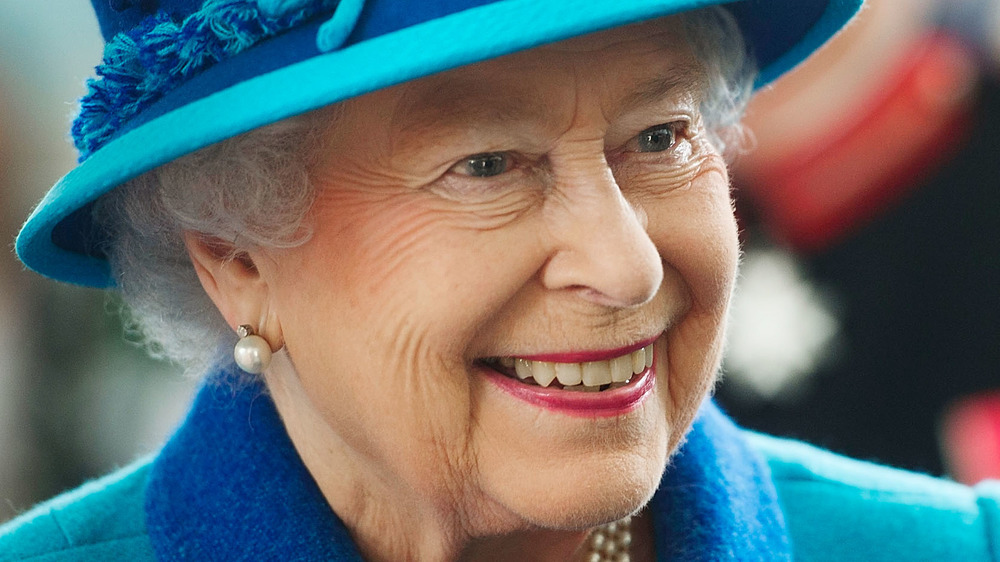 Bethany Clarke/Getty Images
Queen Elizabeth II made a touching gesture to thank the hospital that took care of her husband, Prince Philip during his health scare in February and March 2021. The 99-year-old royal was originally admitted to the private King Edward VII hospital in London on Feb. 16, 2021, after a statement from Buckingham Palace (via The Guardian) shared that he had been "feeling unwell" for a few days. It was confirmed at the time that "it was not an emergency admission," though a worrying update came on March 1, 2021, when it was revealed that Philip had left that hospital and had been transferred to St. Bartholomew's, a non-private hospital that specializes in treating people with heart problems. While there, Buckingham Palace confirmed (via BBC) that he "underwent a successful procedure for a pre-existing heart condition," and a statement confirming his departure on March 16, 2021 read, "His Royal Highness wishes to thank all the medical staff who looked after him... and everyone who has sent their good wishes." He returned home to be reunited with the Queen at Windsor Castle.
So how did the Queen show her gratitude for getting her husband home safely? Keep reading for her sweet gesture.
Queen Elizabeth sent a sweet gift to Prince Philip's hospital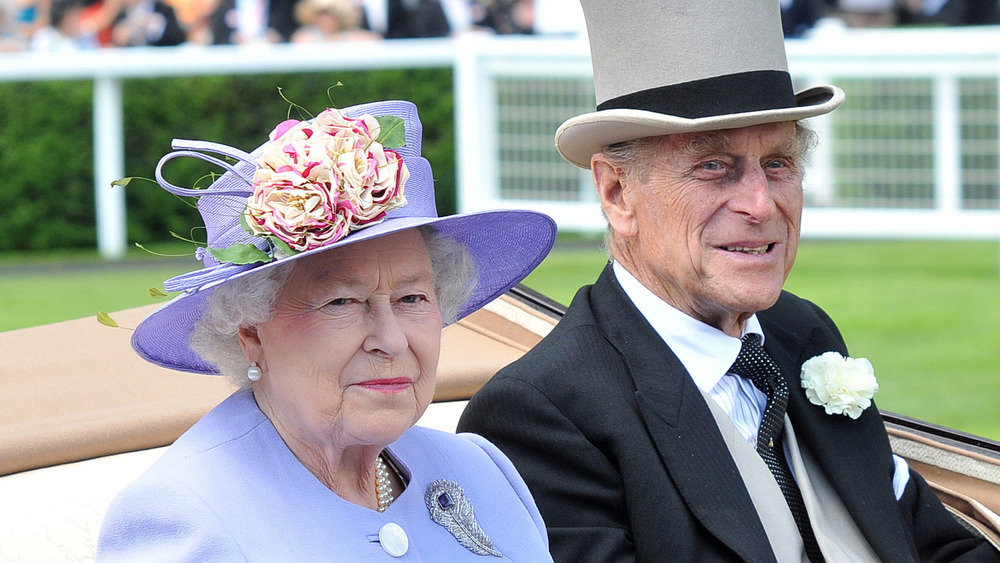 Stuart C. Wilson/Getty Images
Queen Elizabeth II gifted St. Bartholomew's Hospital with a note and bouquet of flowers to say thank you for their treatment of Prince Philip, the Duke of Edinburgh. "As we look forward to a brighter future together, today we pause to reflect on the grief and loss that continues to be felt by so many people and families, and pay tribute to the immeasurable service of those who have supported us all over the last year," the message read (via People). It was received on March 23, 2021, which marked a National Day of Reflection in the U.K. as people paid tribute to all those who lost their lives as a result of the coronavirus pandemic and those on the frontline of care. The date marked a year since the country went into its first lockdown, forcing people to remain at home to help slow the virus' spread.
The day of reflection was initiated by the Marie Curie charity and was also observed by other members of the royal family. Kate Middleton and Prince William publicly acknowledged the poignant occasion when they visited their wedding venue, Westminster Abbey, where they spoke to staff, volunteers, and those getting vaccinated after a coronavirus vaccination center was set up at the church. Hello!'s Royal Editor Emily Nash tweeted that they "took part in a private moment of reflection" while "William lit a candle and Kate left daffodils."