Don Lemon Gets Candid About His Relationship With Chris Cuomo Amid Controversy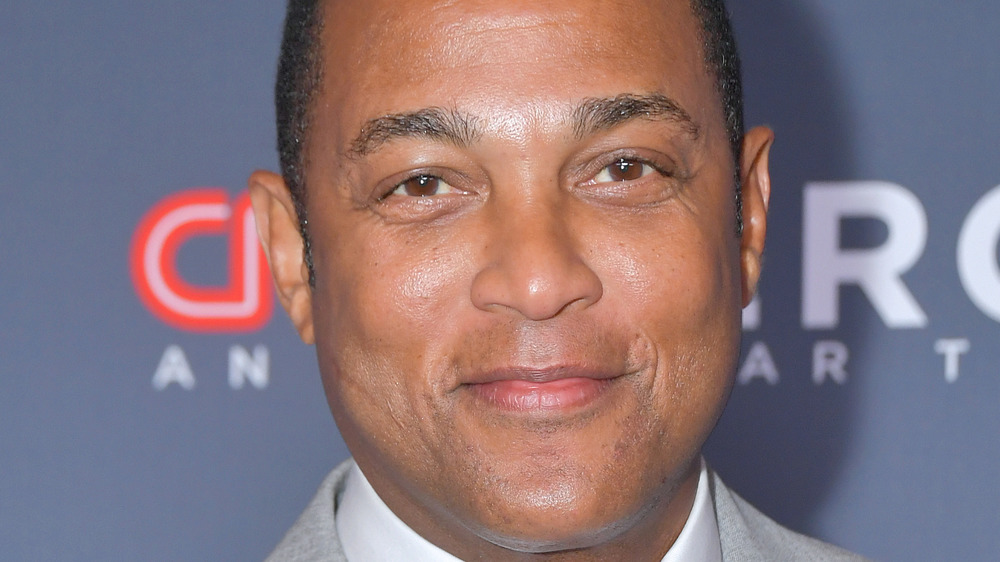 Michael Loccisano/Getty Images
CNN's Don Lemon is speaking out following the mounting sexual harassment and misconduct allegations against longtime pal Chris Cuomo's big brother, New York Gov. Andrew Cuomo. Despite his friendship with his fellow journalist, he isn't afraid to touch on the tough topic. "I don't feel weird talking about it, what I feel weird [about] is the pressure and all of the focus that's on my friend because my friend is not the governor, my friend is the governor's brother," the reporter said while promoting his book This is the Fire, on the March 23, 2021, episode of the Wendy Williams Show.
"My heart goes out to him and the entire family because I love Chris, I love his wife and his kids. I've only met the governor once, maybe twice so I've never really spent much time with him and usually it's at some sort of picnic or family function, but just a bit briefly," he explained. "But I know and I love Chris, so is it hard for me to talk about? No, because I am a journalist and Chris has been in this business as long as I have, so he knows we have to do it. And is it uncomfortable for him? I'm sure. But for me, no it's not." Keep scrolling to see what else he said about the Cuomo controversy.
Don Lemon is 'not crying' amid Gov. Cuomo scandal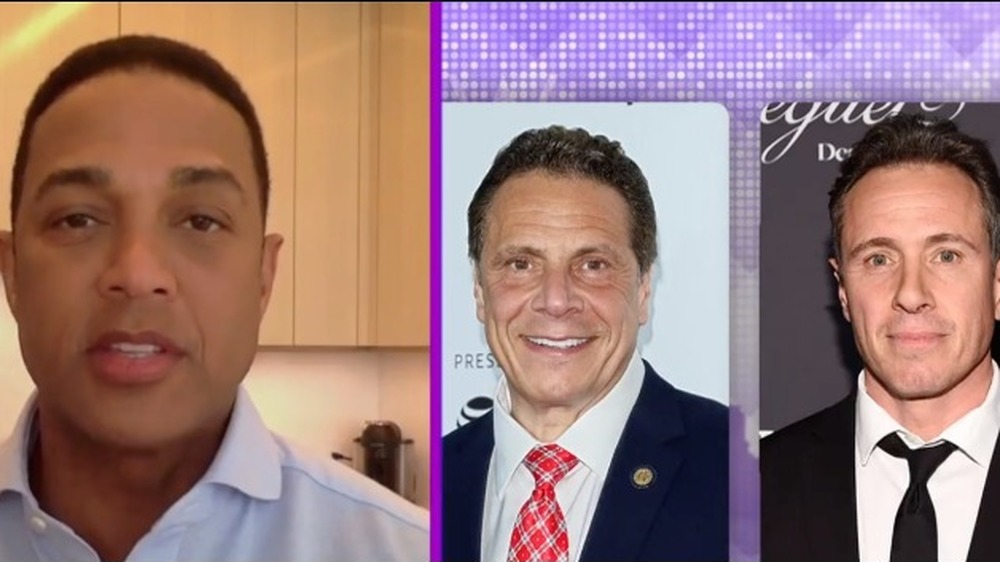 Although Don Lemon didn't go into too many details around the allegations against Gov. Andrew Cuomo, he let it be known that his alliances stand with his close friend.
Highlighting how strong Lemon's relationship is with Chris Cuomo, Wendy Williams recalled how Lemon "cried in front of all of us" on-air following his pal's COVID-19 diagnosis in March 2020. "I did because that's my friend, but I'm not crying [...] look, this is something his brother is having to deal with, but I cried for my friend." 
The journalist continued to dish on his friendship with the politician's reporter brother, revealing the two are the last ones in the newsroom in the evening with their nightly show's airing back-to-back weekdays on CNN. Sharing some of their banter, like how Cuomo is known as "Uncle Chris" to Lemon's dogs, he revealed how the pair pick on each other in good fun. "We just joke around like that," he added. "He's more than a colleague, he's my friend." 
For more information about workplace violence prevention and response, visit https://www.fsis.usda.gov/wps/portal/informational/aboutfsis/workplace-violence-prevention