Prince Charles Was Reportedly Stopped From Doing This After Harry And Meghan's Interview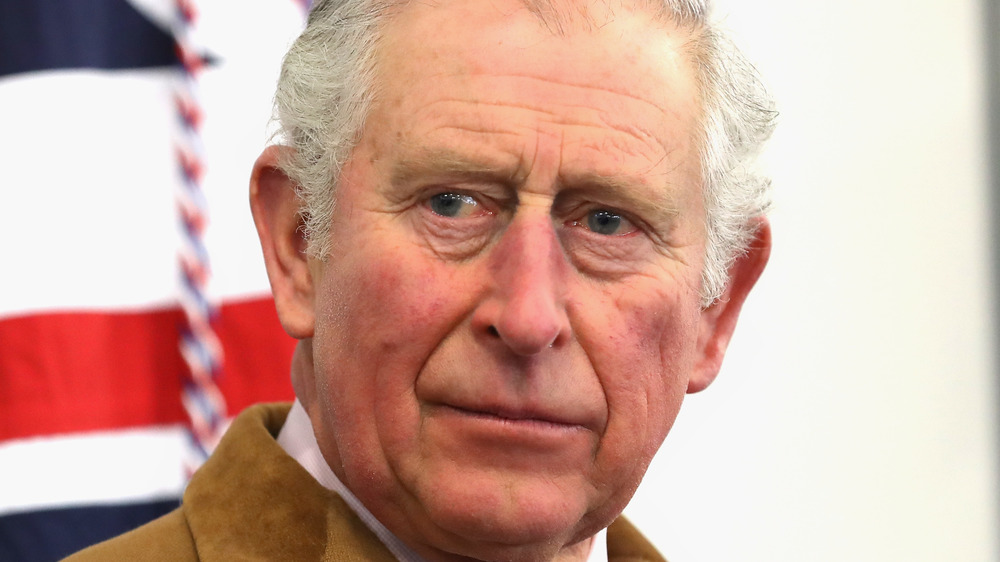 Chris Jackson/Getty Images
Prince Charles has not released a public statement of any kind since Prince Harry and Meghan Markle's tell-all interview with Oprah Winfrey aired on March 7, 2021. In fact, when Charles was asked about the interview after he visited a coronavirus vaccination center in London, he simply laughed it off and carried on about his day, according to the Mirror. His response was described as a "nervous chuckle." Beyond that, however, Charles has remained completely tight-lipped about the claims made by his son and his daughter-in-law.
Meanwhile, a royal expert believes that Charles has taken the lead when it comes to dealing with the aftermath of the interview. "The queen is 94 and the Duke of Edinburgh is incapacitated, so he will be trying to placate and learn lessons from this so something can be worked out to everyone's satisfaction," Robert Jobson told Hello, as per the Mirror. However, a new report claims that Charles had to be stopped from doing something following the interview. Read on to find out more.
Prince Charles may have chosen a more nuclear option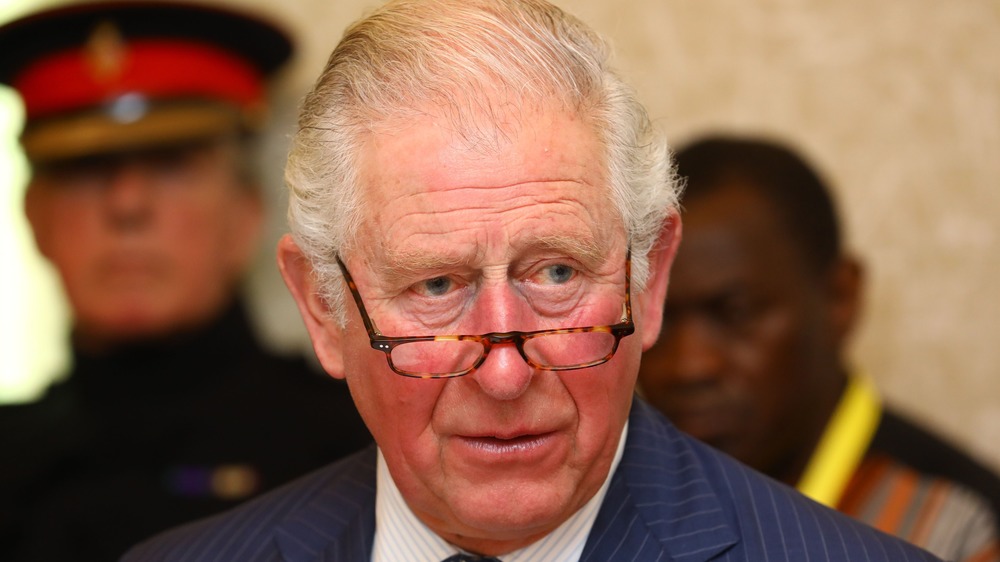 Tim P. Whitby/Getty Images
Royal expert Katie Nicholl told Entertainment Tonight that it is her understanding that Prince Charles wanted to "issue a more detailed statement [in response] to the Oprah interview and possibly address some of those issues point by point." She went on to say that the royal family took some time to think about things before ultimately deciding that short statement was for the best. Despite acknowledging that Charles and his son Prince William may have been "keen to correct" some of the claims that were made by Prince Harry and Meghan Markle, "going at things point by point could be potentially more damaging and give more ammunition for the row to continue," Nicholl told the outlet. 
Instead, the statement released by Buckingham Palace acknowledged the interview, and assured the public that the things that were most concerning would be "addressed by the family privately."