The One Place Justin Bieber Won't Get A Tattoo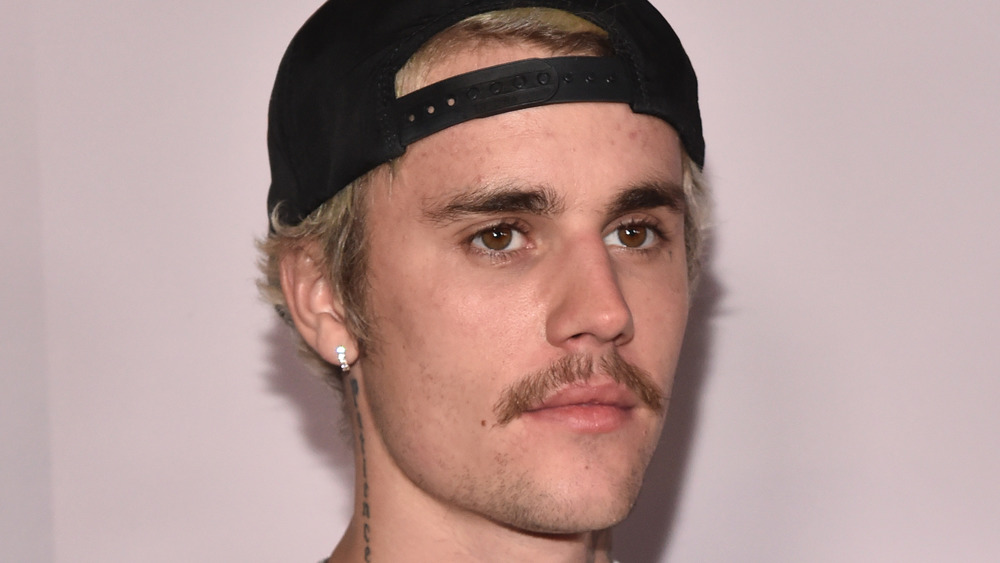 Alberto E. Rodriguez/Getty Images
Justin Bieber is all but covered in tattoos — some more meaningful than others — and he can't stop talking about them (or interviewers won't stop asking about them, perhaps). For example, within the span of a week, the performer did an interview with Vogue in which he broke down the meaning behind some of his favorite tats, then, during an appearance on Sirius XM's The Morning Mash Up, he opened up about some tattoos he still wants to get and the one place on his body that he will never mark up. Given that he has ink crawling up his neck, that one place is actually pretty surprising. 
But then again, Biebs is pretty intentional about most of his tattoos and most of them are quite sentimental, marking relationships, album releases, and major moments in his life. "The cross in the middle of my chest is a symbol of my faith, and a reminder of what Jesus endured to rectify all that was broken," he told Vogue. "The rose on my neck from Dr. Woo reminds me that even though I'm flawed, beauty shines even through our rough edges." Bieber further picked out some faves: "I also love the bird on my neck that I got from Dr. Woo. It's a reminder to use the gifts God has given me and give it all I have — to fly above all of the bulls**t."
Clearly, he's not just getting tats for any old reason, and the reason for not getting any tattoos on this one body part makes a ton of sense. 
He has a good reason for not wanting to ink up this body part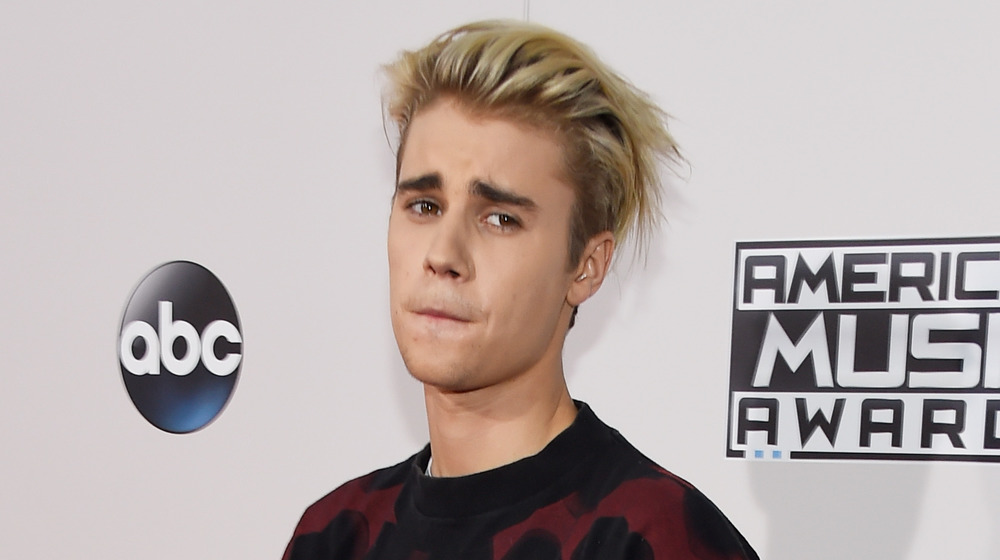 Frazer Harrison/ama2015/Getty Images
During an appearance on Sirius XM's The Morning Mash Up, Justin Bieber admitted that he does have some insecurity about where his tattoos are. The one place he won't ink up? His hands. "I promised myself I didn't want to get tattoos on my hands and so I don't think I'm going to get tattoos on my hands," the "Sorry" singer said. He added, "Something about just being able to wear a suit and not having tattoos on my hands, I don't know." Still, there aren't a lot of places left to ink up. He admitted that aside from his two hands, his feet and legs are the only blank canvases he has left. Unless he modifies or removes other ones, which seems unlikely. 
If he does get a new tattoo, he already knows what it might be (and it's size appropriate enough to not have to break his no-hands rule). The singer said he was thinking about getting a little peach somewhere, which would be a call out to a recently released single with GIVĒON and Daniel Caesar. Surely he can find a couple of centimeters somewhere to fit it in.