The Interesting Name Ashley Tisdale Gave Her Baby Girl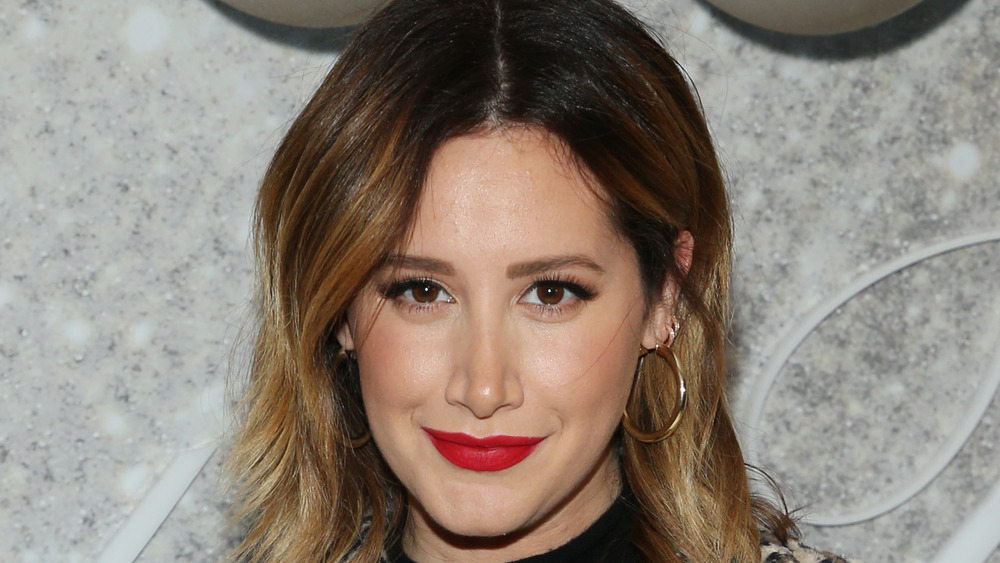 Phillip Faraone/Getty Images
Congratulations are in order for Ashley Tisdale! The High School Musical alum and her husband Christopher French welcomed their first child on March 23, 2021, per People. The couple previously revealed the news of her pregnancy in September 2020, sharing a series of photos cuddled up with French as she cradled her baby bump. She later shared more details in her blog, Frenshe.
"I'M PREGNANT!!!! Wow, it feels so good to finally share this news with you guys! Where do I even begin?" the Phineas and Ferb star wrote. "[...] At first, I rebelled against it, and like clockwork, after I got engaged EVERYONE (and I mean everyone!) asked when I was getting married. Then, once I was married, everyone was asking when I was having kids. To be honest, it just felt invasive. I wasn't ready for that step yet and I wanted to be selfish and have Chris all to myself for a while. Honestly, I wouldn't have had it any other way."
Tisdale and French chose a rather interesting name for their baby girl, and we all can't stop gushing over it. Read on to find out what the bundle of joy's name is!
Ashley Tisdale named her baby girl after a planet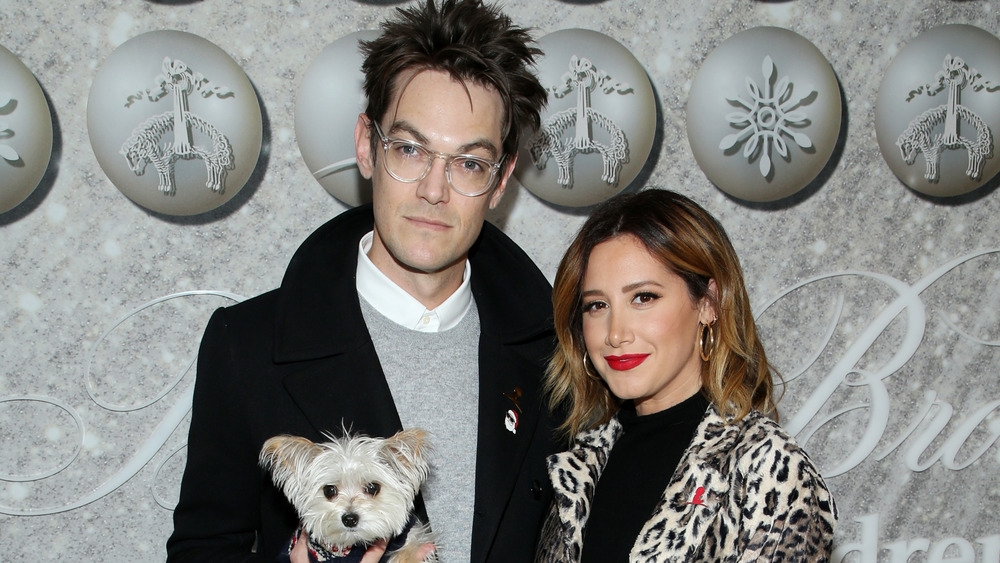 Phillip Faraone/Getty Images
Just a day after delivery, Ashley Tisdale announced the birth of her baby girl in a sweet tribute on Instagram. She shared a close-up shot holding a tiny hand, captioning the post, "Jupiter Iris French arrived earth side 3.23.21." Instagram users flooded the comments with heart eyes and congratulated the Suite Life of Zack and Cody star. Additionally, celebs such as Lea Michele, Hilary Duff, and Stella Hudgens sent positivity and love her way. Tisdale has yet to explain the backstory behind coming up with baby Jupiter's name as of this writing, but we did some digging to figure out the name's meaning. Per Baby Names, Jupiter is a gender-neutral Latin name for "Father Zeus" or "the supreme God." In terms of astrology, Jupiter is the planet of plenty, according to Cafe Astrology.
In October 2020, Tisdale and husband Christopher French announced they were expecting a girl. Tisdale shared a series of photos of her and French cutting into a white iced cake with a pink interior. Based on the snaps, it's clear that Tisdale was rooting for a girl. "This year has obviously been hard. For so many. Ups and downs, and an emotional roller coaster," she captioned the post. "I think this day was by far my favorite day EVER! I cried I was so happy." Baby Jupiter's name is definitely out of this world...pun intended. We love to see it!