Why Miley Cyrus' Tribute To Hannah Montana Has Fans In Tears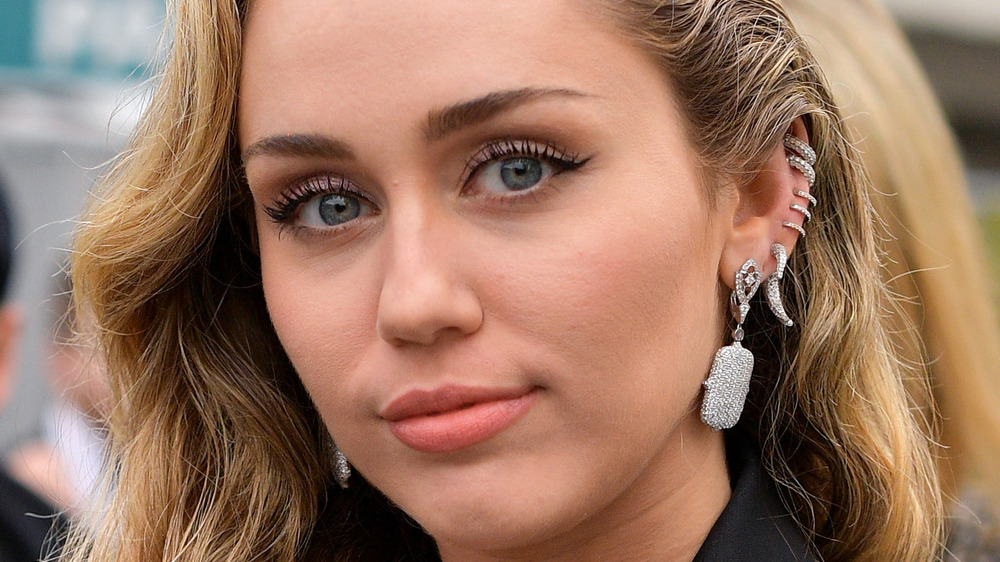 Matt Winkelmeyer/Getty Images
It's been 15 years since Miley Cyrus removed her Hannah Montana wig and the pop star took to social media to share a heartfelt letter to her alter ego, however, she said Hannah meant way more to her than just her persona. "Dear @HannahMontana, I still love you 15 years later. #HMForever," she wrote via Instagram on March 24, 2021.
Recalling the first time she put on a robe with an "HM" over her heart, she began, "I didn't know then ... that is where you would live forever. Not just in mine but millions of people around the world. Although you are considered to be an 'alter ego,' in reality there was a time in my life when you held more of my identity in your glovette than I did in my bare hands."
She continued to detail the milestones she went through in her years as the "Best of Both Worlds" singer, including the loss of her grandfather, who desperately wanted to see her shine, while she was filming on set, plus other formative moments. "I am indebted not only to you Hannah but to any and everyone who believed in me from the beginning." Keep scrolling to see what else Cyrus wrote to her former self. 
Hannah Montana fans are feeling nostalgic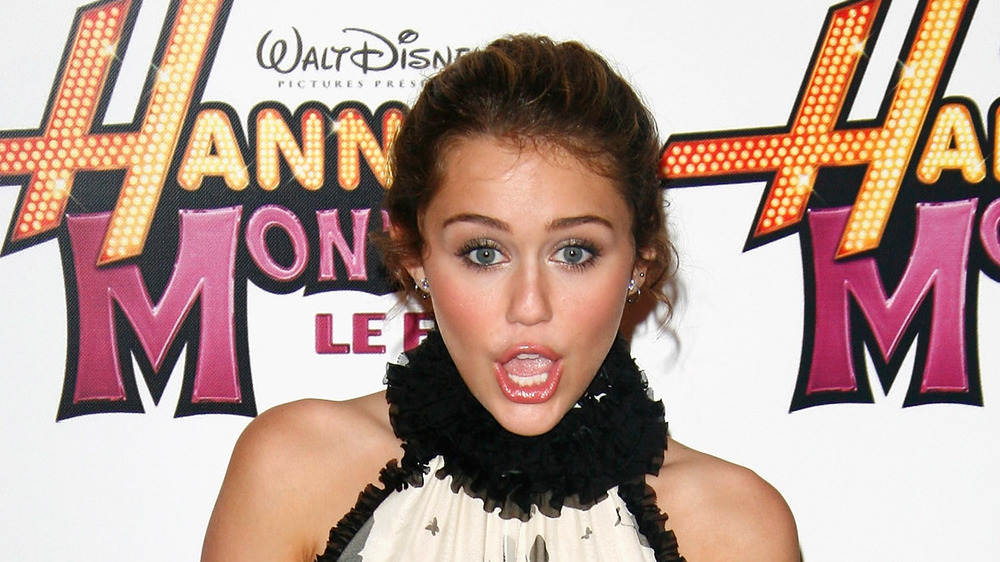 Julien M. Hekimian/Getty Images
It didn't take long for Hannah Montana fans to lose it after Miley Cyrus posted her touching tribute to the blonde-banged and always bedazzled pop star. "Hannah, I hope you hear me and believe those words are true. You have all my love and utmost gratitude. Breathing life into you for six years was an honor," she wrote on Hannah Montana-themed stationery as seen on Instagram. "Not a day goes by [that] I forget where I came from. A building in Burbank, California with a room full of people with the power to fulfill my destiny. And they did. They gave me you. The greatest gift a girl could ask for. I love you, Hannah Montana," she concluded signing the letter, "Forever, Miley."
From a glance at her heartfelt words, it's no wonder the letter resonated with her fans, especially millennials who grew up watching her and Jackson Rod Stewart. "I know I, at 29 years old, am not sitting here CRYING over a damn letter from Miley Cyrus, to a non-existent pop superstar. 2021 is WILD," one person tweeted. "I will never forget how Hanna made me feel every time I heard a song or saw an episode of the show. Thanks for that. @MileyCyrus #HMForever," another person added. 
However, the Disney character herself, or her Twitter account that is, replied to Cyrus' kind words with a little less enthusiasm. "Nice to hear from you @MileyCyrus. It's only been a decade."