What Really Made Andy Cohen Cry During The Filming Of His New Docuseries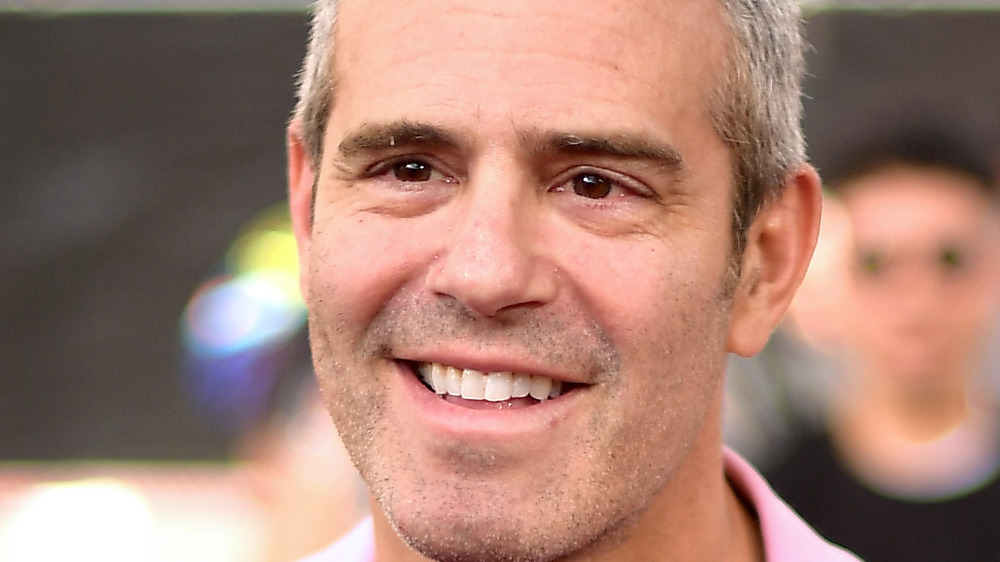 Matt Winkelmeyer/Getty Images
If anyone knows reality TV, it's Andy Cohen. The host of Watch What Happens Live became a household name after spearheading the beloved Real Housewives franchise, letting fans into the lives of super rich women from every coast. 
Taking a look back at his own series — plus the most memorable reality TV shows of our time, like Keeping Up With the Kardashians and The Bachelor — Andy Cohen is now taking fans along a historical ride of one of the most-watched genres in television. The docuseries For Real: The Story of Reality TV is hosted (and executive produced, of course) by Cohen and will air on the E! Network. "It's a really comprehensive look at the entire medium through its stars and producers," Cohen told People. "I think it's really surprising. I think you may think you know a lot about reality TV, but we really lift the veil."
The most famous stars to come from reality TV are expected to make an appearance on the docuseries, as Cohen sits down with celebs like Rachel Zoe, Lisa Vanderpump, and you guessed it, the Kardashians. "There've been some huge stars made in the genre and I think that's because they're real people," continued Cohen. "They're on the one hand, really accessible — people feel like they know them — and then, on the other hand, they're totally untouchable." So which untouchable cast led the talk show host to get a little too real?
Andy Cohen revealed which reality show cast brought him to tears — and why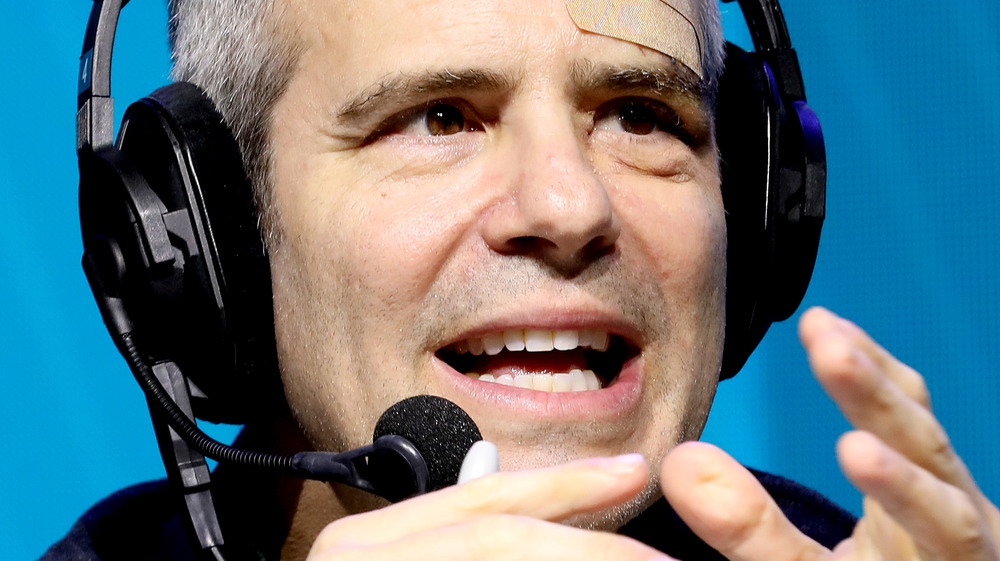 Cindy Ord/Getty Images
You'd assume Andy Cohen is the last person to be starstruck, especially in the presence of reality TV stars. The BravoTV host has interviewed every Real Housewives reunion, on top of his regular celebrity interviews on his own show Watch What Happens Live. Yet, when he sat down with past casts of reality TV history, it was the original stars of MTV's The Real World that left Cohen a little choked up.
"The Real World was really the first reality show that got me hooked," said Cohen in a March 24, 2021 interview with People. "And that's why I cried during that reunion. I was so moved because they had really affected me. They played a big part of my career in television and just my fandom of the genre." MTV's Real World is often thought of as the first hit reality series. The show first aired in 1992, kicking off a viewer obsession with watching the real lives of real people.
"I was just blown away. I was blown away that there was a gay guy. I was blown away that it was unscripted. I was blown away that these people were my age and they were on TV, being themselves," revealed Cohen, who sat down Real World stars Eric Nies, Norman Korpi, Heather B. Gardner and Julie Gentry. "I have strong pop cultural touchpoints in my life, and that was definitely one of them."