Are Ryan And His Family Fired From Teen Mom? Here's What We Know
Did Teen Mom OG's reality star Ryan Edwards just get his MTV pink slip? According to one blog, the answer is ... sort of? 
As reported by The Ashley's Reality Roundup, a source claims that Ryan, his wife, Mackenzie Edwards, and his parents, Larry and Jen Edwards, have all been "let go" from Teen Mom OG. "Ryan and Mackenzie, as well as Jen and Larry, were all on a call with production on Tuesday informing them they won't be on the show anymore going forward," the source dished. "The Edwards were informed that Maci's reps wanted to go a different direction and showcase all of her abilities. Maci went to production and explained she wanted her story to cover all the parts of her life and no longer focus on Ryan and his family." 
According to the source, MTV was adamant, however, that the Edwards fam wasn't technically getting the boot but "were just being set aside right now." Potato, po-ta-to...
But what was the Edwards' clan reaction to being sidelined by production? Keep reading to find out. 
Maci Bookout may be the one to blame here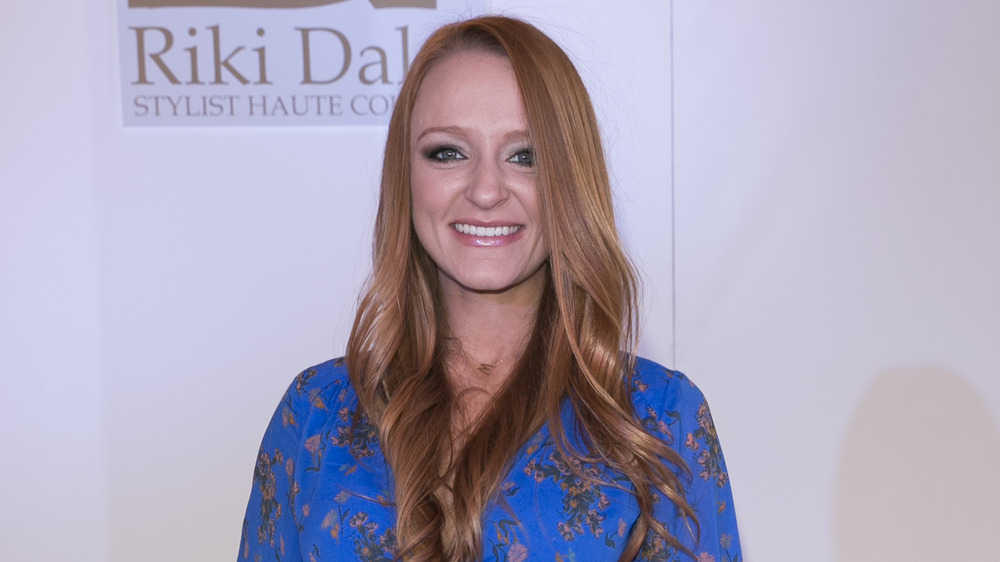 John Phillips/Getty Images
It appears reality star Ryan Edwards and his father, Larry Edwards, didn't take so kindly to the news. "Ryan and Larry told them not to waste their time coming back to film in the future if they were serious about it," a source told The Ashley's Reality Roundup. 
Larry then went on the record during an interview with The Sun and claimed that he had indeed been fired by MTV. "We, the family have been let go from the show by the network. It's unbelievable," he declared. When asked why he believes he was fired, he said that he did not know but alluded to the reunion special in which he and his wife, Jen Edwards, went toe to toe with Maci Bookout and her husband, Taylor McKinney. According to Larry, Maci got "so mad" at him for saying at the reunion that he had not seen their grandson, Bentley, in a month. "We got in so much trouble," he continued.
As you may recall, tensions have been mounting for sometime between the parties after Ryan and Maci's son Bentley announced that he did not want to be around his father until he agreed to go to therapy together. The problems only snowballed when Maci took Ryan's wife, Mackenzie Edwards, to task on Twitter for calling her derogatory names while filming.
Something tells us this blended family won't be meeting for a cordial dinner date anytime soon ...