Scott Disick Has Something To Say To Khloe Kardashian About Tristan Thompson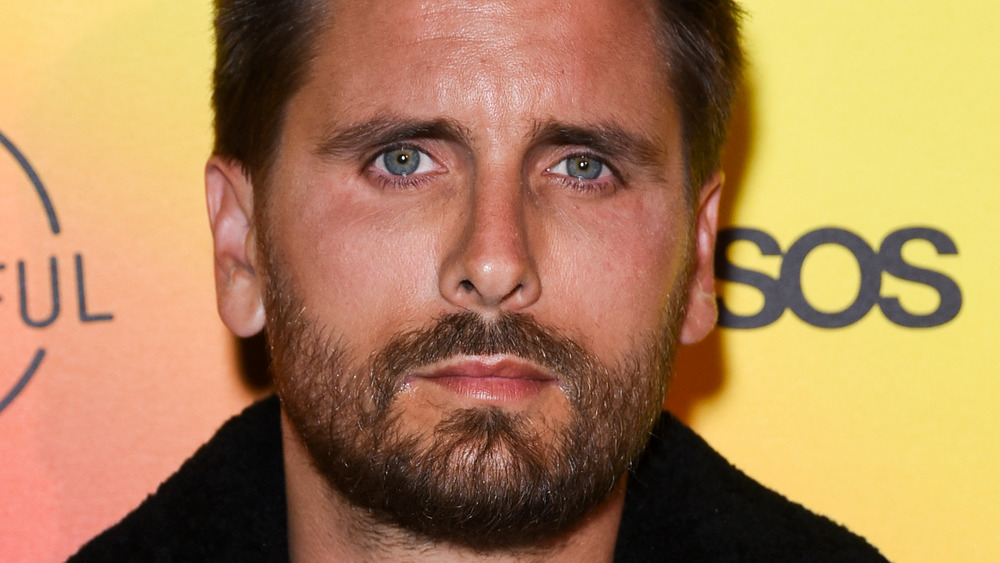 Presley Ann/Getty Images
Khloé Kardashian and Tristan Thompson have had plenty of ups and downs throughout their relationship, and the KarJenner clan has always been there to lend their support to Khloé. According to People, Khloé was first linked to the Cleveland Cavaliers star in September 2016. At that time, Thompson was expecting his first child with Jordana Craig. By March 2017, however, Thompson made his first appearance on Keeping Up With the Kardashians. Khloé shared a few sweet black-and-white photos on Instagram, announcing her pregnancy in December 2017, and the pair welcomed daughter True Thompson in April 2018. The scandal involving Jordyn Woods and Thomspon sharing a kiss at a party made headlines in February 2019, sending shockwaves throughout Hollywood. The pair split at the time and had plenty of issues to work out, but since then, they seem to have found their footing once again.
In March 2021, Khloé shared a sweet birthday message to Thompson on Instagram, welcoming him to the 30 club. "Thank you for showing me everything you said you would. For the father you are," she wrote. "For the best friend I have in you." Khloé also added, "This is when life just starts getting good!" Now that the pair is on again, the KarJenner clan is making sure to show their support for Khloé, and some members have even offered her advice, including Scott Disick. Keep scrolling to find out what Scott had to say about Khloé's reunion with Thompson, which has had plenty of fans buzzing.
Scott Disick wants Khloe Kardashian to own it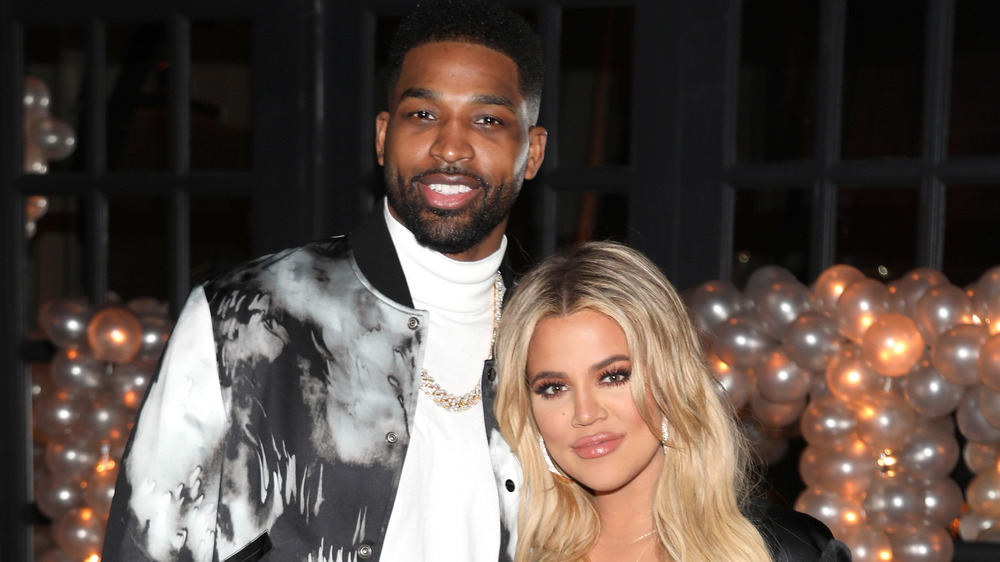 Jerritt Clark/Getty Images
Scott Disick has never been one to shy away from speaking his mind, and he has made that very clear while living his life in front of the cameras on Keeping Up With the Kardashians. In a new teaser trailer for an episode from the show's final season, Scott, Khloé Kardashian, and Kim Kardashian have a heart-to-heart surrounding Khloé's relationship with Tristan Thompson. The group discussed Scott's comment about Thompson being a "lucky man" in an Instagram post in August 2020. Khloé ended up deleting the remark after receiving backlash from fans. In the confessional, the Good American founder admitted that she and Thompson were just figuring things out at the time, while Scott argued that his comment "could just be me saying, like, my opinion."
Kim and Scott were on the same side during the conversation, and Kim told Khloé that she is "so over you bowing down to what the public thinks." Scott agreed with the mother of four, reminding Khloé that "there's gonna come a point where he doesn't want to feel like you're embarrassed of him still. It's still gotta be kind of hard. ... The truth is, no matter what you do, people are always going to talk s**t." It certainly seems like Khloé's family has already accepted Thompson back into Khloé's life, but judging by some fans' comments on social media, it may take some a little bit longer to warm up to the idea.