Kris Jenner's Story Involving Caitlyn Jenner And Khloe Kardashian Is Causing Quite A Stir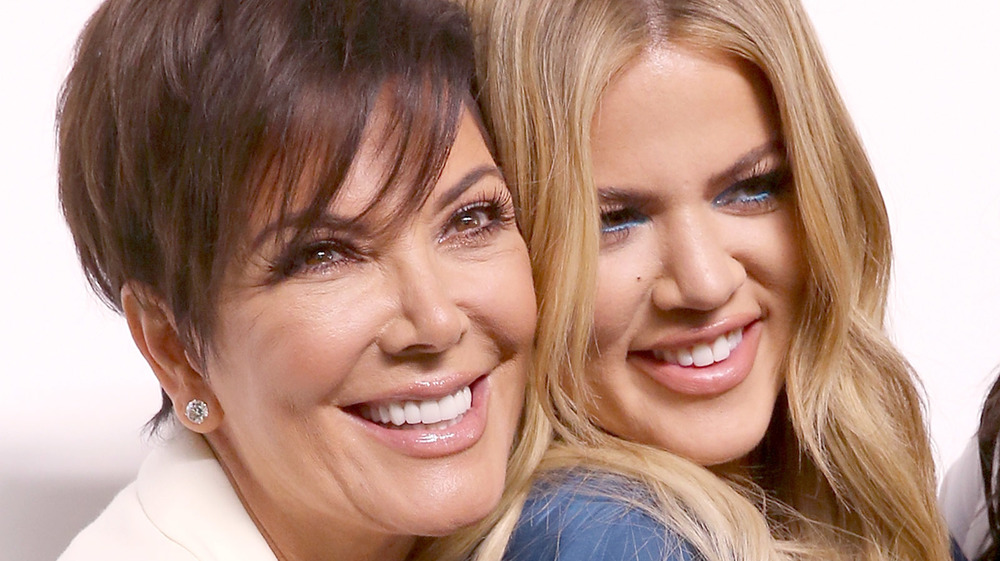 Robin Marchant/Getty Images
There's no shortage of drama when it comes to the Kardashian family, and that could not be more true for matriarch Kris Jenner. The reality star has faced every cringe-worthy situation imaginable as cameras rolled for Keeping Up With the Kardashians, but it was what she shared during her March 2021 appearance on The Ellen DeGeneres Show (via People) that has us running for the hills. Cover your ears (and shield your eyes) for this one!
Jenner told host Ellen DeGeneres that a 10-year-old Khloé Kardashian was caught in a tough spot when she was playing hide-and-seek with a friend. The momager said Khloé and her friend had no choice but to hide under the bed because there was quite a situation happening on top of the covers between Kris and her former spouse, Caitlyn Jenner. It's safe to say this was not your average playdate.
What exactly went down at the Jenner household back in the day? Keep reading to find out.
Kris and Caitlyn Jenner had sex while Khloe Kardashian hid under the bed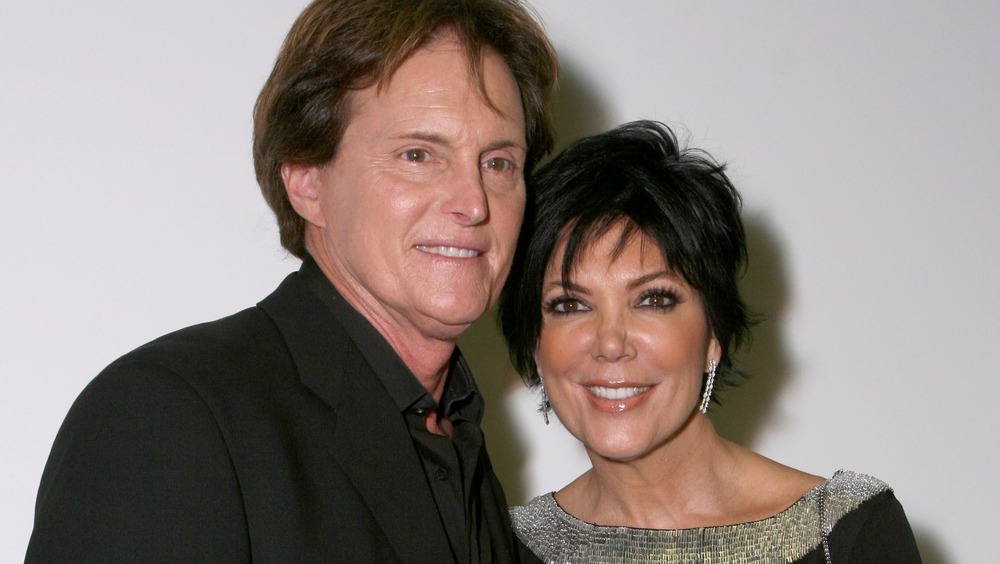 Alberto E. Rodriguez/Getty Images
There was "a little bit of hanky panky going on," Kris Jenner revealed (via People). "So that was traumatizing," she said, noting that daughter Khloé Kardashian "has PTSD over that one." Jenner told Ellen DeGeneres she knew they were not alone in the bedroom. "They were so scared — they stayed there for hours — and in the middle of the night when they were sure we were both asleep, they snuck out and we caught them sneaking out."
Sounds like an average night for this family! Khloé has her own recollection of the event, and this is one memory that cannot be erased. "I knew it was [sex] because of the moaning. It was honestly wild and I tell my mom and she feels bad about it still. I'm scarred for life," she said (via Complex).
Khloé is definitely a cool mom, but we are sure her door will remain locked so history does not repeat itself when it comes to her daughter True Thompson.