Who Is The Orca On The Masked Singer?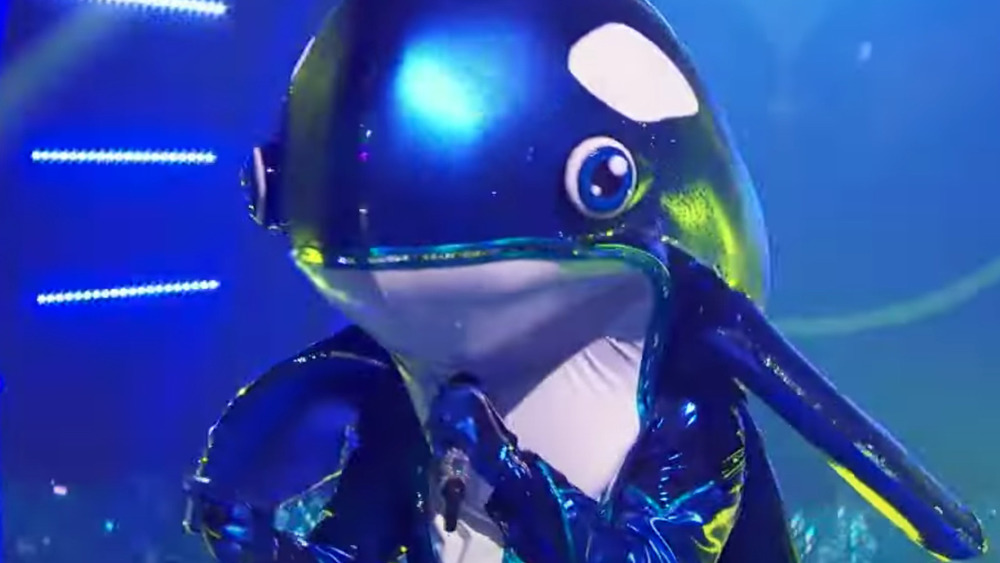 The Masked Singer/YouTube
The Masked Singer is one of the most popular shows on TV at the moment, and for good reason. Famous faces don outrageous costumes and sing their hearts out, leaving the audience to guess who is hiding behind the wild looks? A small screen dream come true. As fans continue to scratch their heads over who could be the Raccoon, Orca, who delighted the crowd with their rendition of Twisted Sister's "We're Not Gonna Take It," is really making a splash.
The clues for Orca are all over the place, as noted by Good Housekeeping. In a pizzeria-themed hint package, Orca stood in front of a chalkboard with the specials of the day: slices of lemon or pumpkin pizza for $9 each, or orange 'za for $4. Orca also revealed that they were "closer to becoming a punchline" when they were 24, and the mystery contestant's dad apparently said if they didn't "make waves"  by the following year that "it was time to move on" from their dreams of fame. In the video, Orca also shared that they stuck audition tapes in pizza boxes and "delivered them all around the town" as a last-ditch effort. 
But wait, there's more. Judge Jenny McCarthy noted that the clock in the clue package stopped running at 2:59. There was also a giant bird, an enormous bowl of gummies, and a yacht. And finally, Orca's pizza spot was located at 1313 Melville Court. Do you have any idea who Orca is? Keep reading to find out.
Judges think Orca could be Hell's Kitchen star Gordon Ramsay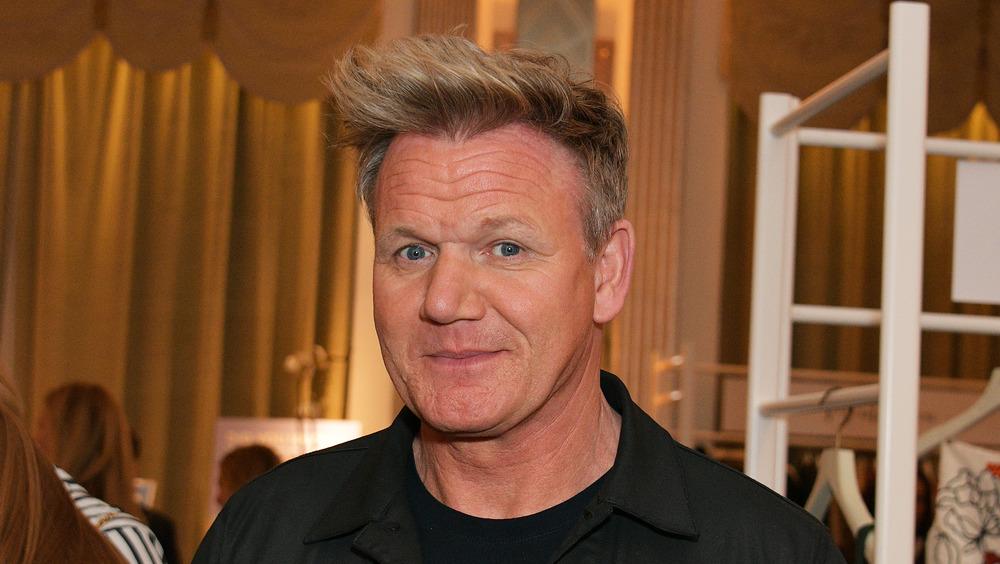 David M. Benett/Getty Images
The Masked Singer panel's guesses about Orca were all over the map. In addition to chef Gordon Ramsay, judges tossed out names like Dave Grohl of the Foo Fighters, actor Kevin Bacon and Billy Corgan of the Smashing Pumpkins, as recapped by Good Housekeeping. Actors Rami Malek, Ryan Reynolds and Adam Sandler were also thrown into the mix, according to The Wrap. Given the abundance of food clues (and the toughness of an Orca), it's easy to see why some think Gordon is behind the mask. Oh, and let's not forget about the time MasterChef Junior contestants dumped gummy bears on him.
Gordon has appeared on The Masked Singer once before, lending his talents to The Masked Singer: After the Mask on April 29, 2020, according to Variety. Each singer presented the chef with a dish that was a clue to their identity. We can only imagine the criticism he dished out!
One fan on Twitter is dead-set on Gordon as the Orca, writing, "The #OrcaMask has either a British or Aussie accent. Someone suggested #GordonRamsay and I think he's right!!" Whoever Orca may be, it looks like the rest of the season is going to be killer and a whale of a time!