How Jessica Simpson Really Feels About John Mayer's Controversial Comments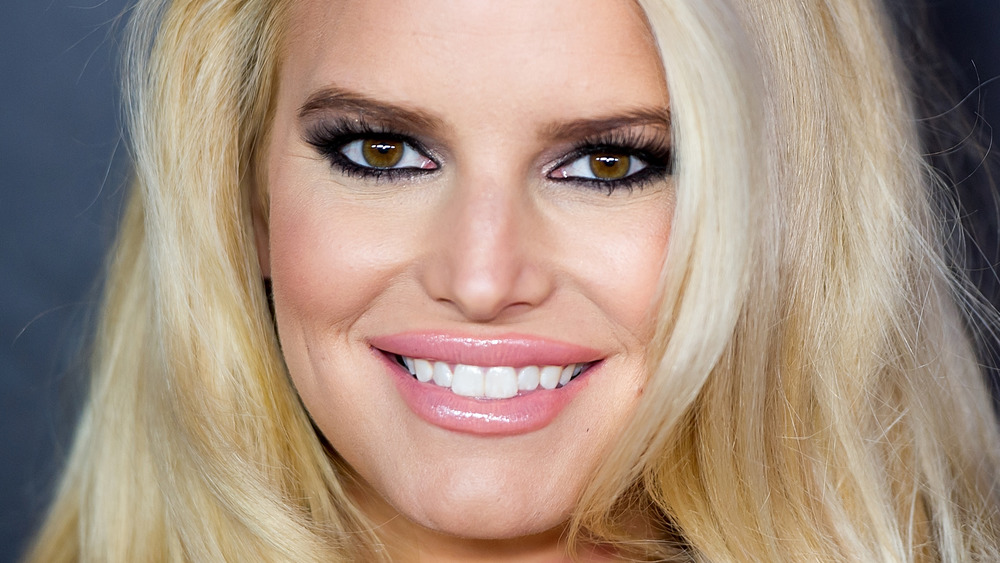 Michael Stewart/Getty Images
In 2006, Jessica Simpson and John Mayer were the couple of the moment when they began dating in the wake of Simpson's highly-publicized divorce from Nick Lachey. Simpson and Mayer's romance was tabloid fodder for months as they enjoyed a very public on-again-off-again relationship, and the two haven't exactly been quiet about what happened between them since they split in 2007. Mayer infamously made headlines in 2010 when he opened up about the very intimate details about his private time with the "A Public Affair" singer, controversially saying during an interview with Playboy, "Sexually it was crazy. That's all I'll say. It was like napalm, sexual napalm."
In 2020, Simpson wrote about their romance in her memoir, Open Book, where she claimed Mayer "was obsessed" with her both "sexually and emotionally" (via E! News). She added of his controversial comments, "He thought that was what I wanted to be called," and wrote that she "was floored and embarrassed that my grandmother was actually gonna read that." Mayer also spoke about his remarks on the NPR show All Things Considered in 2012, but stopped short of explicitly apologizing. Instead, he claimed he was "out of it" and that "it came time to do these interviews where I had nothing to say, but I didn't want to be boring."
But how does Simpson really feel about Mayer? And would she like him to apologize? Keep reading to find out.
Jessica Simpson doesn't know if John Mayer is sorry for his remarks
Amy Sussman, Slaven Vlasic/Getty Images
Jessica Simpson spoke out about John Mayer's comments during the March 26, 2021 episode of Tamron Hall's talk show, Tamron, after the host touched on Simpson describing their relationship as "dysfunctional" and "emotionally manipulative" in Open Book. Asked if she wants a public apology from her ex, Simpson replied (via E! News), "No, I definitely don't feel that I am owed a public apology. I mean, you can't take it back. And I'm a very forgiving person but I'm also honest."
She continued that she can see she was only "seemingly" in love with Mayer because the love she has with her husband, retired football player Eric Johnson, is "such a different thing." Simpson said that she "wouldn't expect an apology" and also said she didn't "think there is a need" for one, noting that Mayer may not even be sorry for what he said, "and that's okay." She added that the two were on and off at the time he made the remarks, but pointed out, "to talk about anybody sexually is kind of disrespectful, but that's on him." Watch this space to see if Mayer ever does offer up a public apology.