Joe Biden Reveals His Plans For 2024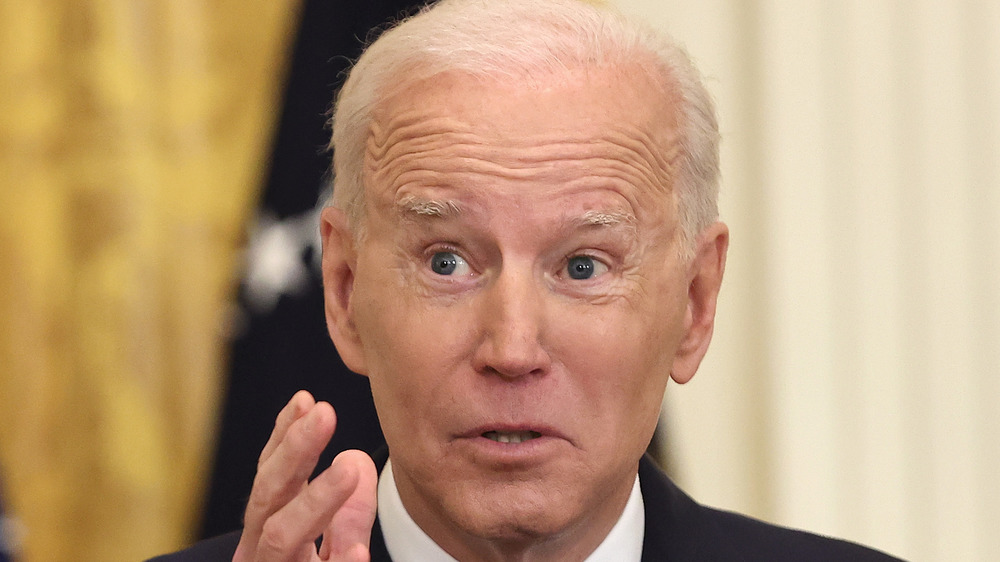 Chip Somodevilla/Getty Images
During the first highly-anticipated solo press conference President Joe Biden held since assuming office in January 2021, the current commander-in-chief did his best to address questions from a bevvy of reporters. Per CNN and other news outlets, the formal March 25, 2021 press event included questions for Biden on a wide array of topics, which ranged from how his administration plans to continue to roll out vaccines for COVID-19, to immigration, and to the recently signed stimulus bill and subsequent stimulus checks. 
But for many across the country, perhaps the most pressing question Biden answered had little to do with the present and everything to do with the not-so-distant future — namely, if Biden plans to run as the incumbent candidate for the presidential election in 2024. As People noted in their own coverage of the press conference, it was a question that Biden did indeed answer — but for some, it might not be to their satisfaction. So will Biden run again in 2024? Keep on scrolling to find out.
Joe Biden announced he will run for re-election in 2024... sort of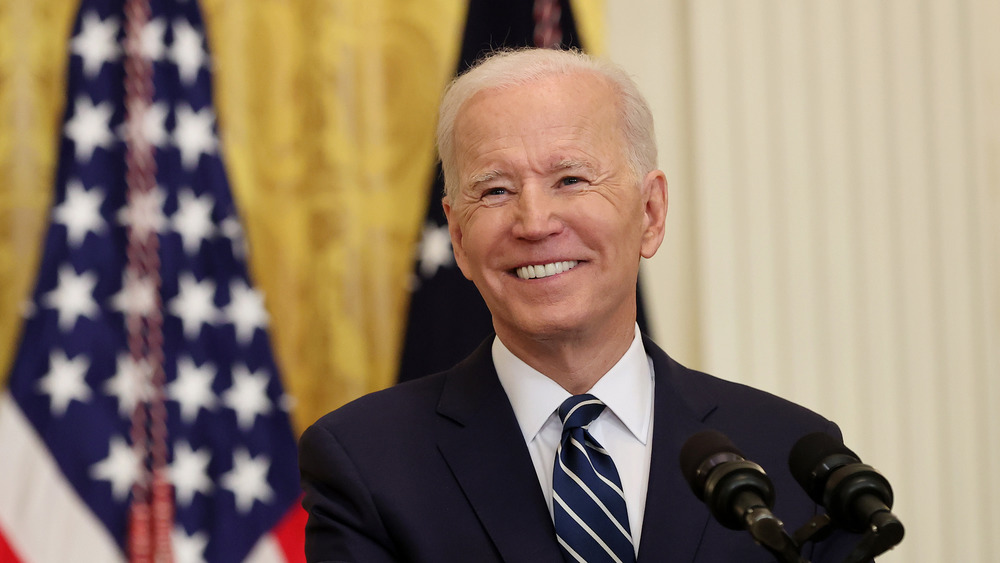 Chip Somodevilla/Getty Images
According to reports by People and other publications shortly following President Joe Biden's first official press conference on March 25, 2021, Biden confirmed that it was his "expectation" to run for re-election in 2024 — though he notably did not outright confirm that it would actually happen. Though questions directed towards Biden did indeed concern the current president, at least a few of the queries regarding 2024 were directly connected to the head of the previous White House administration, Donald Trump.
Per People, CBS News correspondent Nancy Cordes was the first member of the press corps to ask Biden about his plan of action for 2024 while mentioning that "by this time," Trump himself had already begun campaigning efforts for the 2020 election, which he lost to Biden. After initially responding to Cordes' query with bemusement — chuckling while saying of Trump, his "predecessor," that he "[misses] him" — Biden then regained his composure. "The answer is yes, my plan is to run for re-election," the president stated. "That's my expectation."
Biden also seemed unfazed with the possibility of running against former President Donald Trump in 2024. Per People, it was a scenario which he purportedly dismissed with a series of "c'mons" directed towards the press corps, after answering that he had "no idea" whether or not it could happen. (While Trump has hinted at a presidential run in 2024, he hasn't officially stated that he will.)