Rosie O'Donnell Reveals New Information About Whitney Houston's Personal Life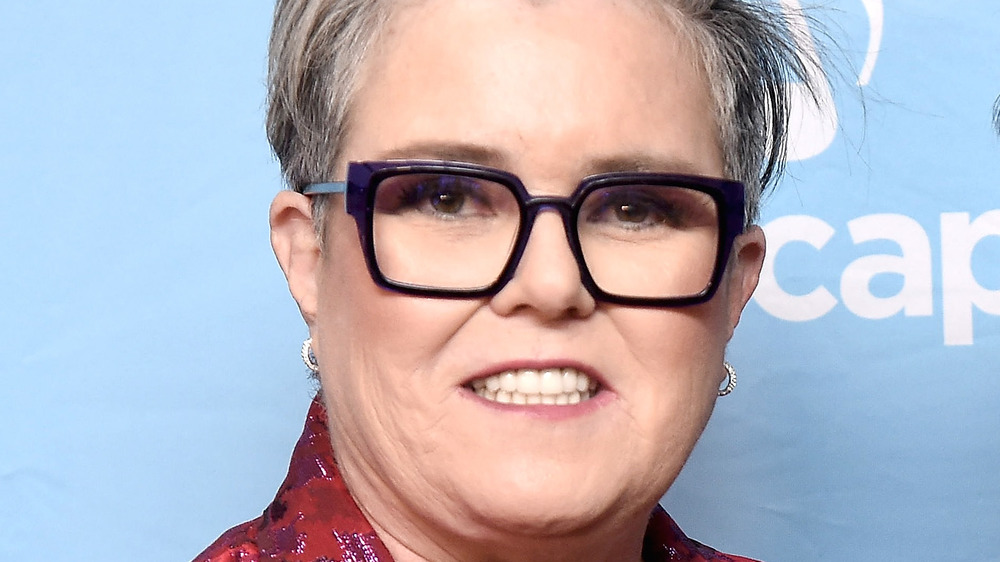 Gary Gershoff/Getty Images
Rosie O'Donnell is opening up about her friendship with the late Whitney Houston. In an interview with the Hot Takes & Deep Dives podcast, the former The View host revealed some new and personal information about the Grammy-winning artist's love life and even shared a story of when Houston's drug addiction came in the way of a talk show appearance on The Rosie O'Donnell Show.
"[Houston] was, at that time, really in a downward spiral with drugs, and it was obvious to anyone who was watching her," the former talk show host began (via the New York Post). "She didn't show up." O'Donnell then claimed that Houston canceled just 45 minutes before her scheduled interview. "So I said to her crew, 'This is all on all of you. Because when she dies, everyone is going to ask why you didn't do something.'" Houston tragically died in February 2012 after accidentally drowning due to heart disease and cocaine use.
According to the Post, O'Donnell and Houston had such a close friendship (despite her no-show) that the singer referred to O'Donnell as her "Irish sister" and may have confided in her some personal details about her love life.
Rosie O'Donnell says Whitney Houston was "troubled by" her sexuality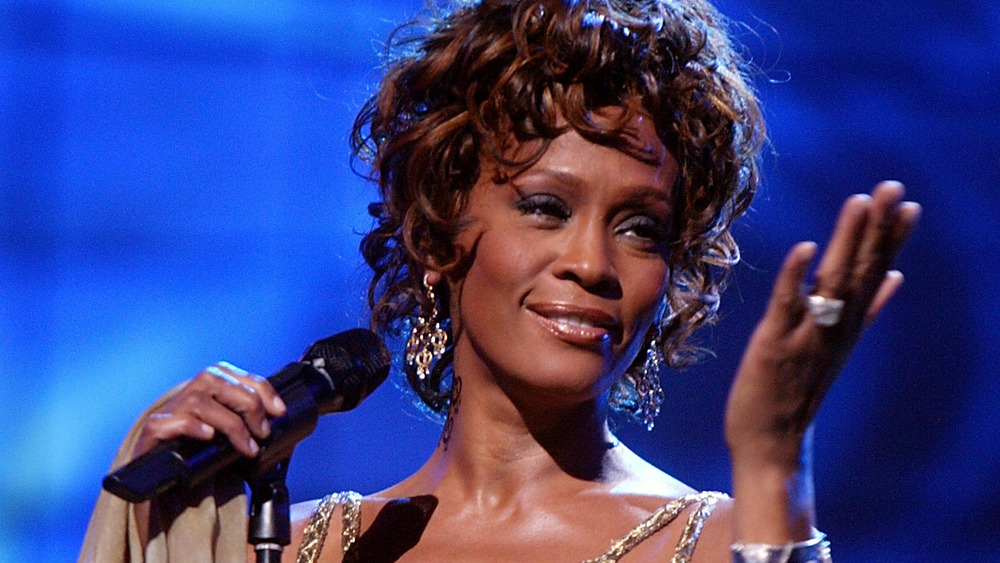 Kevin Winter/Getty Images
In a podcast interview with Hot Takes & Deep Dives, Rosie O'Donnell reignited long-time rumors that legendary singer Whitney Houston was hiding parts of her sexuality. "Whitney was troubled by, I think, the gay part of her life and didn't want it exposed," said the former talk-show host (via the New York Post).
"It's hard in Black culture to accept gayness. It's culturally more difficult, I think," said O'Donnell, who went on to claim that Houston was "conflicted" by conservative cultural values. "And the church ... the Baptist Church weighed heavily on her... Growing up in the church and singing gospel, I think that there was a lot of conflict about that."
The actor isn't the first to address rumors of Houston's sexuality. The singer's personal assistant at the time, Robyn Crawford, revealed in her memoir A Song for You: My Life With Whitney Houston that she was the artist's "partner," according to the Post. The memoir detailed how the relationship ended (romantically, at least) when Houston struck a music deal in 1983. Just under a decade later, the singer would famously marry Bobby Brown and the marriage lasted 14 years. In Brown's 2016 autobiography, the singer also confirmed that Houston was bisexual.