Chrissy Teigen Debuts Surprising New Look After Quitting Twitter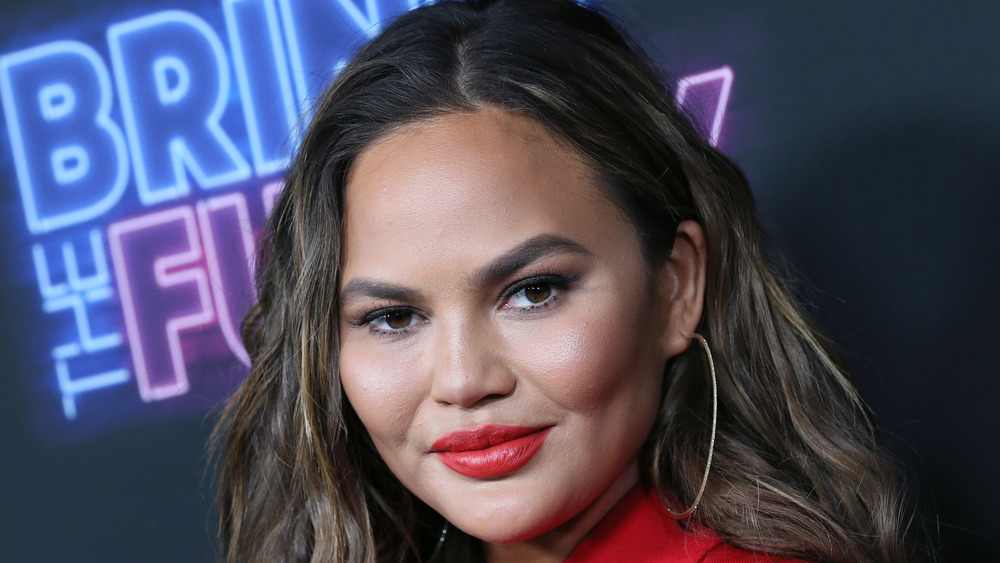 David Livingston/Getty Images
Chrissy Teigen seems to be feeling herself following her Twitter departure. The supermodel took to Instagram on March 26, 2021, just one day after she announced she would be leaving Twitter for good, to show off her new look. She posted a video of herself posing in front of a mirror with long light blue locks, writing, "I'm ok really !!!," referring to the speculation that followed after she deleted her account. In the clip, Teigen can be seen playing with her new do', which she parted in the middle — very on-trend! 
Of course, fans praised the beauty in the comments with one writing, "I'm here for that hair mama," while another wrote, "You look amazing!!!!" In another post, she gave fans a closer look at her ice blue transformation, captioning the clip, "trust me it's my midlife lol." However, Teigen's hair might not be here to stay. Keep scrolling for more details about Teigen's new look.
Chrissy Teigen's blue locks may be temporary
Although fans seem to be loving Chrissy Teigen's new look, it might not be here to stay. Ahead of her blue reveal, she posted an Instagram Story of her getting her hair braided in preparation for a wig. Since she's been teaming up with Kris Jenner for their new line of cleaning products, Safely, it looks like she may have taken a tip out of Kylie Jenner's book with her long and colorful do' in nearly the same shade as her product packaging (and Kylie's early days as a trendsetter). 
But while her blue phase might just be for fun, her transformation followers her big decision to leave Twitter after years of struggling to deal with online trolls. "The platform no longer serves me as positively as it does negatively, so with that I bid you adieu," she wrote via Instagram. "It's not the platform. It's not the 'bullying.' And it's not the trolls," she continued. "The trolls I can deal with, although it weighs on you. It's just me. I have to come to terms with the fact some people aren't gonna like me. I hate letting people down or upsetting people and I feel like I just did it over and over and over. Someone can't read that they disappointed you in some way every single day, all day without physically absorbing that energy. I can feel it in my bones." It sounds like she's doing what works for her!