This Star Tried To Woo Kim Kardashian Online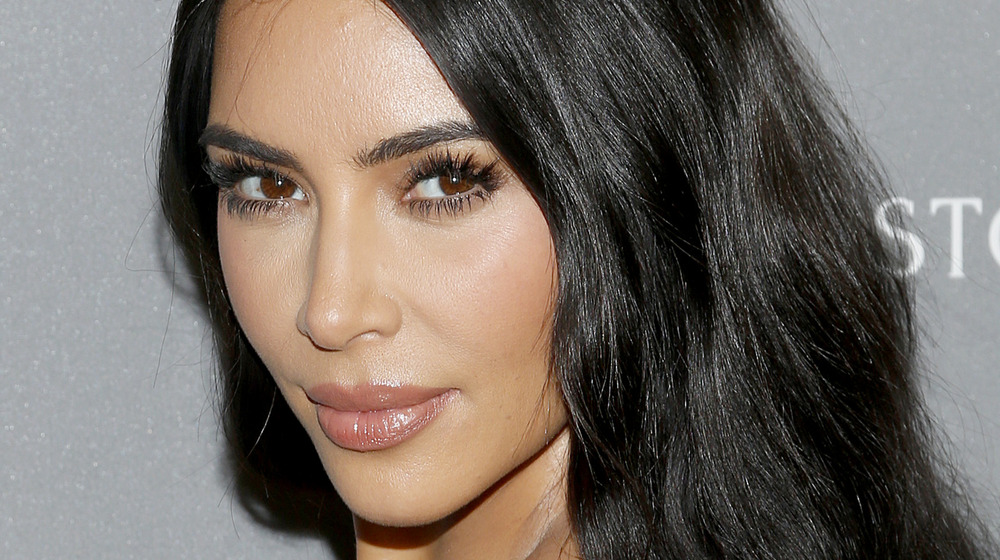 Lars Niki/Getty Images
Upon the news that reality star Kim Kardashian filed for divorce after seven years of marriage to rapper Kanye West, social media blew up rushing to theories about which A-list star the Kardashian might date next. Some even brought back old rumors that the reality star was tied to Drake (a rumor the Canadian rapper himself likes to bring up from time to time).
Prior to her marriage to West, Kardashian had been tied to a few famous faces — from Ray J, to Miles Austin, to Reggie Bush. The celeb married West back in 2014, but had previously been married to music producer Damon Dash and NBA player Kris Humphries. In fact, her marriage to Humphries made headlines for lasting just 72 days.
With the Keeping Up With the Kardashians star on the verge of the single life once again, we are sure some of Hollywood's eligible bachelors are just waiting for their chance to court the reality star. One actor already attempted to shoot his shot... but perhaps he was a little too premature.
Kim Kardashian never responded to this actor's romantic inquiries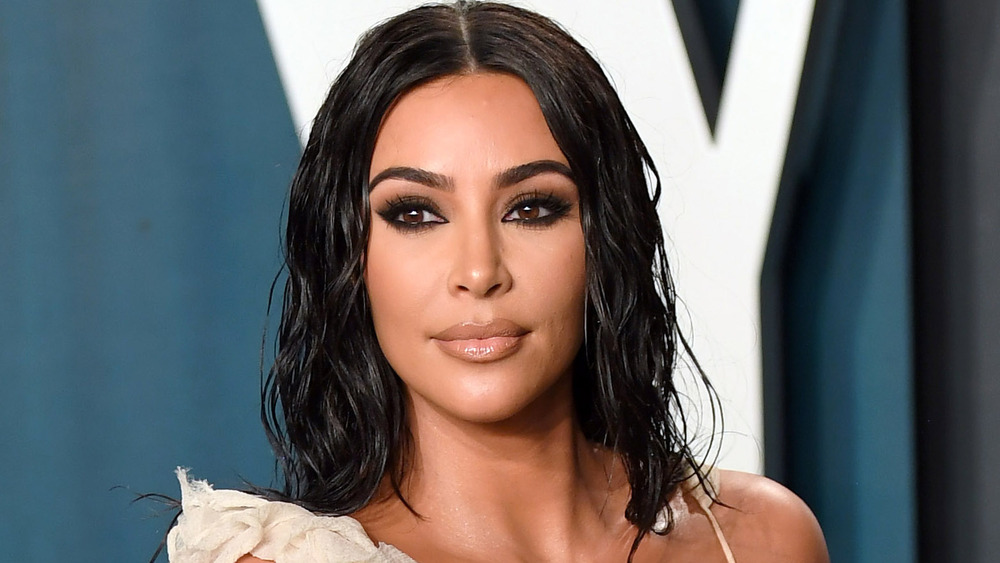 Karwai Tang/Getty Images
The actor in question reached out to Kim Kardashian post-divorce on Instagram in hopes she would stray from her past A-list athlete or entertainer type. "She's been through three marriages now, and it's like are you willing to even take a shot on a new guy at this point? Would you be down to meet a new person, totally just kind of different guy?" said the actor. So who was the brave man? Succession's Nicholas Braun, that's who!
"I didn't care if she responded. She didn't respond," admitted Braun, according to Page Six. "She didn't say anything. Nothing ... nobody on her team or in her world said anything." The actor continued, "I get it, I'm busy and she's got SKIMS .. and I've got to go to the bank tomorrow ..." Braun jokingly shared he was "surprised" the celeb did not respond to his inquiries despite JUST filing for divorce a month prior.
"I don't want to think about it," said the actor asking fans not to bring up his blunder ever again. "OK? Separately, does anyone know how to get fake followers and fake comments? I'm trying to get like a few million, like 10 million more followers, like, tomorrow because I'm trying to get on somebody's radar."
If we've got any advice for Braun it's to maybe try holding off until after the reality star is actually divorced to shoot your shot.