Bekah Martinez Had A Frightening Incident While Walking Her Children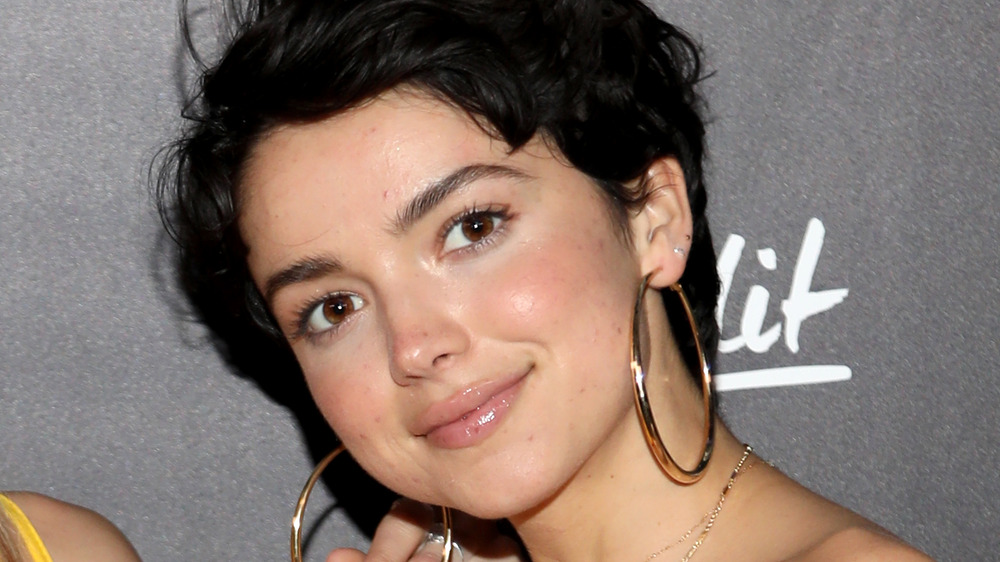 Jerritt Clark/Getty Images
The following article includes allegations of sexual assault.
After appearing on The Bachelor and failing to win Arie Luyendyk Jr.'s heart during the show's 22nd season in 2018, Bekah Martinez went on to start a family with Grayston Leonard, the owner of a rock-climbing gym. Bekah is now a successful podcast host, eco-conscious clothing designer, and mommy influencer who boasts a robust Instagram following. In addition to sharing cute pics of her children on her page, she also often regales her fans with tales of her trials and tribulations as a mom.
Bekah has gained a reputation for being brutally honest about motherhood and its many challenges. She has spoken about how she felt judged for getting pregnant at age 23, saying that "everyone" in Los Angeles treated her like a "teen mom." During an interview with Parents magazine, she also opened up about going through a dark phase while struggling to care for two children born 16 months apart. Bekah said that she found herself "obsessing about the dangers of the world and the vulnerability of my own children."
While Bekah's main concern might be the safety and well-being of her kids whenever she's out in public with them, she was the one who ended up experiencing a scary encounter during a recent outing with her daughter and son.
Bekah Martinez hates that 'there are predators around every turn'
In a March 26, 2021 Instagram post, Bekah Martinez recounted how a leisurely walk with her kids turned into a terrifying ordeal. She was holding hands with her 2-year-old daughter, Ruth, and pushing her 8-month-old son, Franklin, in his stroller when she was sexually assaulted by a teenager on a skateboard. She said he groped her bottom and "whizzed on past down the sidewalk."
Bekah reacted by screaming at the teen to let him know that what he did was "not okay," but it did not feel like enough of a response. "I wanted to chase him down and pull him off his skateboard," she wrote. "Punch him in the back. Do something, anything to get through to him that what he did was so wrong." Because his actions were so brazen, she expressed concern about what he might do to other women. 
To make matters worse, Bekah's daughter got worried because her mother was so upset. "Ruth was so shaken. She kept repeating in her 2-year-old voice, 'you otay, mommy?'" she recalled. The incident made Bekah fret over Ruth's future in a world where "there are predators around every turn." She added, "I hate that this is the world my daughter will grow up in."
In response to Bekah's story, fellow Bachelor alum Jade Roper Tolbert made a meaningful vow to her. "I promise I will raise my boys to be far better."
If you or someone you know has been the victim of sexual assault, you can call the National Sexual Assault Hotline at 1-800-656-HOPE (4673) or visit RAINN.org for additional resources.