Hilary Duff Reveals Baby No. 3's Sex And Sweet Name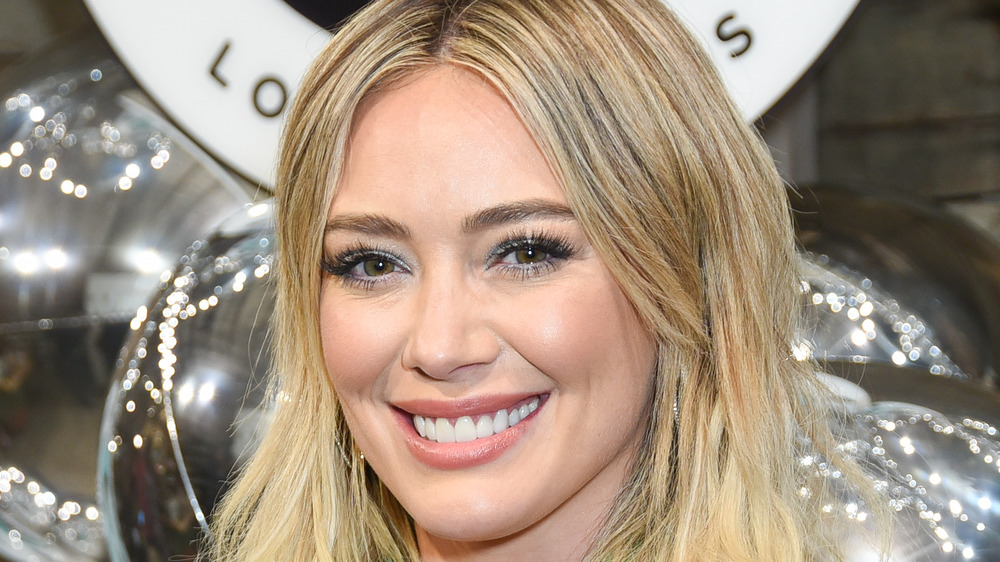 Presley Ann/Getty Images
Hilary Duff fans might not be getting a Lizzie McGuire reboot, but they have a new bundle of joy to celebrate. Duff introduced her third child to the world in an Instagram post that included an intimate photo of her home birth. The 33-year-old Younger star turned the happy occasion into a family affair, and it looked like her other two children, nine-year-old Luca and two-year-old Banks, didn't have to wait long to meet their new sibling.
Duff and husband Matthew Koma welcomed their third child on March 24. Afterward, she teased the baby's arrival by sharing an Instagram photo of Banks in a bathtub with a caption that read, "I'm a big sister ....... marinating on how I feel about that!" Banks also got in the water to meet her new sibling. Duff's post-birth photo showed her sitting in an inflatable pool with the little girl, who was cradling the fuzzy head of her newest family member. Duff's son Luca, who she shares with ex Mike Comrie, leaned on the edge of the pool with his stepdad. Koma was affectionately stroking his wife's hair.
As reported by People, Duff also opted for a water birth when she was pregnant with Banks. Luca was born in a hospital, but she said that she wanted her second birth experience to be "natural." It looks like she enjoyed it so much that she decided to repeat it. Read on to learn more about the water baby that caused her excruciating pregnancy pain.
Hilary Duff's third child has a short but sweet name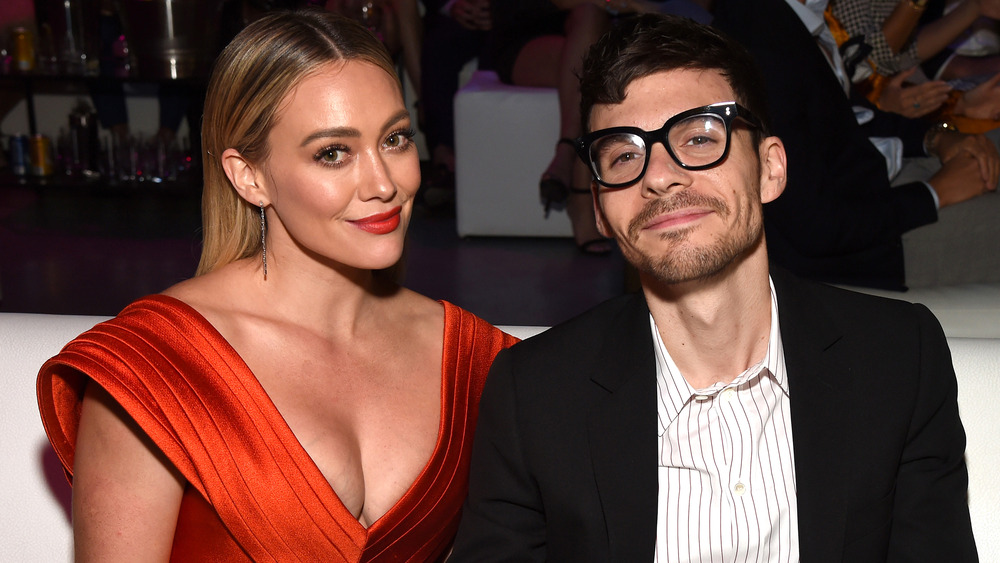 Michael Kovac/Getty Images
Hilary Duff decided to wait to find out the sex of her third child, saying that she "felt it wasn't really appropriate" (via People) to have a gender reveal party during a pandemic. Now she has announced that her latest addition is another little girl. Just like her older sister, the tot has a one-syllable first name. However, she has three monikers in total: Mae James Bair. "We LOVE you beauty," Duff wrote of her adorable daughter.
According to Nameberry, the name Mae has English origins, and it can mean "bitter" or "pearl." The latter makes more sense, seeing as how Mae was born in a tub that sort of looked like half of an oyster shell. The moniker is also a variant of May, the month that gets its name from the Roman goddess Maia. The deity is associated with motherhood and growth. WandaVision actress Kathryn Hahn is another notable celeb with a daughter who bears the name with a vintage vibe.
A number of Duff's famous Instagram followers shared their excitement over her happy news. "Congrats beautiful," wrote fellow recent mom Ashley Tisdale in response to her post. Sophie Turner, Vanessa Lachey, Amanda Kloots, and Ashlee Simpson also congratulated her, while Jamie-Lynn Sigler seemed really taken with Duff's post-birth pic. "This is one of the most beautiful pictures I have ever seen!!!!" she gushed. Welcome to the world, Mae!