The Truth About The Bachelorette's Marcus Lathan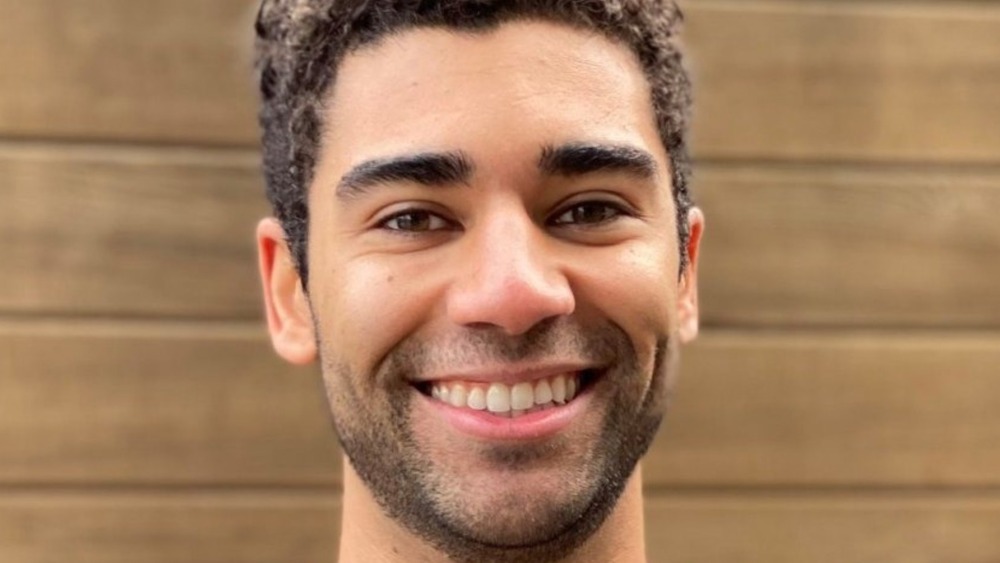 ABC
Katie Thurston is ready to find love — and there are 34 men who are dying to meet her, too. The next crop of Bachelorette contestants are here, and fans are already diving into whatever details they can find out about the guys.
"I'm ready to find love, and not just, like, the temporary kind. I'm talking forever, my husband, and I'm in a place in my life where I feel like I'm the best version of me," Katie said during the After the Final Rose special in March 2021, per Good Morning America. "Honestly, I've seen it work before, why can't it work for me?"
One of the dozens of men who'll be vying for Katie's heart is Marcus Lathan, a 30-year-old real estate agent from Vancouver, Wash. As fans are already pointing out on Twitter, Marcus' hometown could be a plus; Katie is also from the Pacific Northwest and calls Seattle home. Distance is an issue for many Bachelor Nation couples when they return to the real world, so viewers shouldn't overlook this early connection.
What else should fans know about Marcus? Here's what we know about the Bachelorette star so far.
This contestant from Katie Thurston's 'Bachelorette' season has experience modeling
When he's not working in property management, Marcus Lathan has some modeling experience up his sleeve. According to his LinkedIn profile, Marcus has been a model for Q6 Model and Artist Management in Portland, Ore. since July 2012. Marcus has a profile on the talent company's website, too, with his basic details and a professional headshot.
By day, though, Marcus is a real estate agent and operations manager at Affinity Property Management in Portland. He's also a graduate of Washington State University Vancouver, per his LinkedIn profile; he has a Bachelor of Arts in business finance.
Marcus' Facebook profile is also public, though there's not a ton of information there, other than some posts about his real estate listings, along with some athletic photos and a sweet childhood throwback pic. His Facebook account lists his hometown as San Diego, Calif., but he seems to call the Pacific Northwest home these days.
Could Marcus and Katie Thurston bond over their love for Washington state? Only time will tell!