How Niecy Nash Came Out To Her Children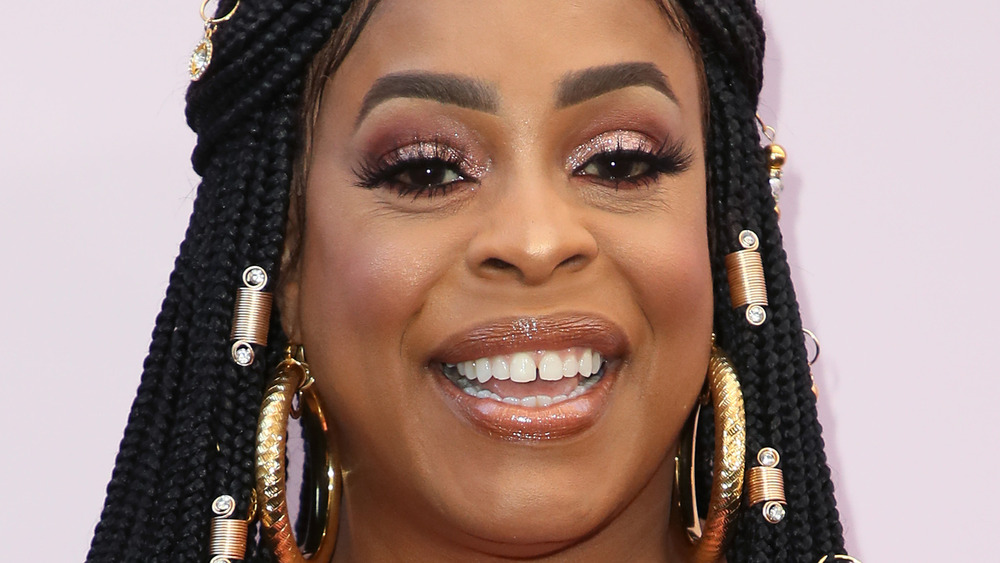 David Livingston/Getty Images
In late March 2021, Niecy Nash opened up about her marriage to Jessica Betts on Red Table Talk and shared how her children reacted to the news that their mother was in a relationship with a woman. According to People, Nash also told Jada Pinkett Smith, Willow Smith, and Adrienne Banfield-Norris that it's her first-ever same-sex relationship. The actor confirmed that she had "never been with a woman before" Betts, who also made an appearance at the red table.
After two marriages to men, Nash unexpectedly announced her wedding to Betts in a sweet Instagram post in August 2020. She called herself "Mrs. Carol Denise Betts," in the caption of the picture, which showed herself and the singer-songwriter walking down the aisle.
The actor first connected with Betts — who she calls her "hersband" — on social media, "before finally meeting in person on the set of Niecy's TNT series Claws," per Cosmopolitan. Nash has stated that their platonic connection turned romantic after they "went to go eat crabs" together.
Niecy Nash's children had a hilarious reaction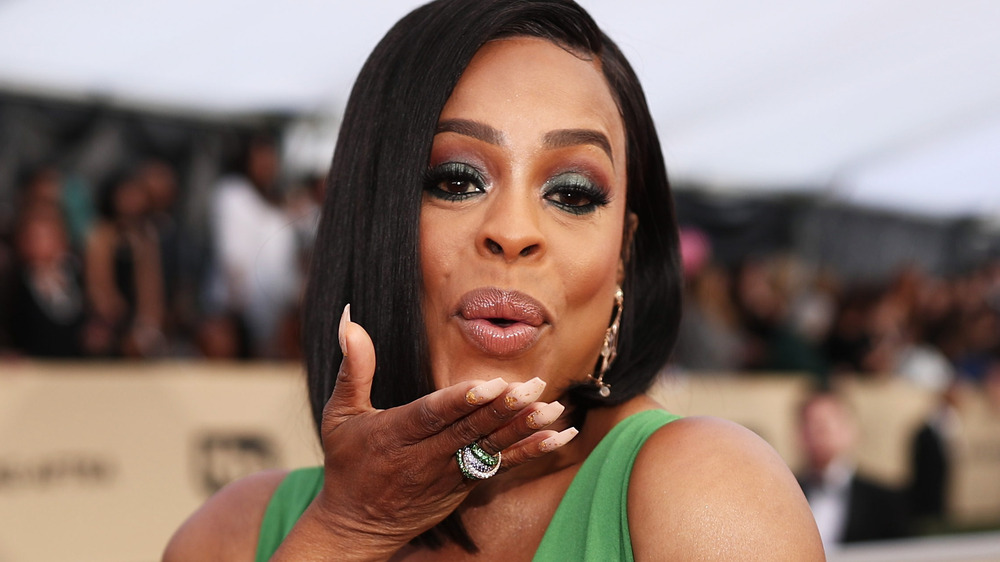 Christopher Polk/Getty Images
Niecy Nash shares three children with her first husband: Dia, Donielle, and Dominic. And as she recalled on Red Table Talk, their reactions to her new relationship were loving but surprised. "My daughters were like, 'Wait what?'" Nash revealed. "My youngest daughter, she reminded me, she was like, 'Wait a minute mom, are you the same mom that was like girl, I'm strictly dickly?' And I was like, 'Wah, wah. Like yeah, but no.'" As the rest of the group laughed, the Reno 911 star added, "And my son was like, 'Wooow.'"
The actor also told Ellen Degeneres that her youngest daughter made her watch a program about sexuality in order to understand how she identified. "It was a thousand different things you could have called yourself," Nash joked. "But when I got through watching it she was like 'Well what are you,' and I said 'Confused.'"
The comedic icon and Masked Singer host made it clear that labels don't matter to her, however. "A lot of people say that, like, 'Oh, you came out!' and I say, 'Well, from out of where?' You know what I mean?" Nash explained. "I wasn't anywhere to come out of. I wasn't living a sexually repressed life when I was married to men, I just loved them when I loved them. And now I love her."