How Bronson Pinchot Lost 60 Pounds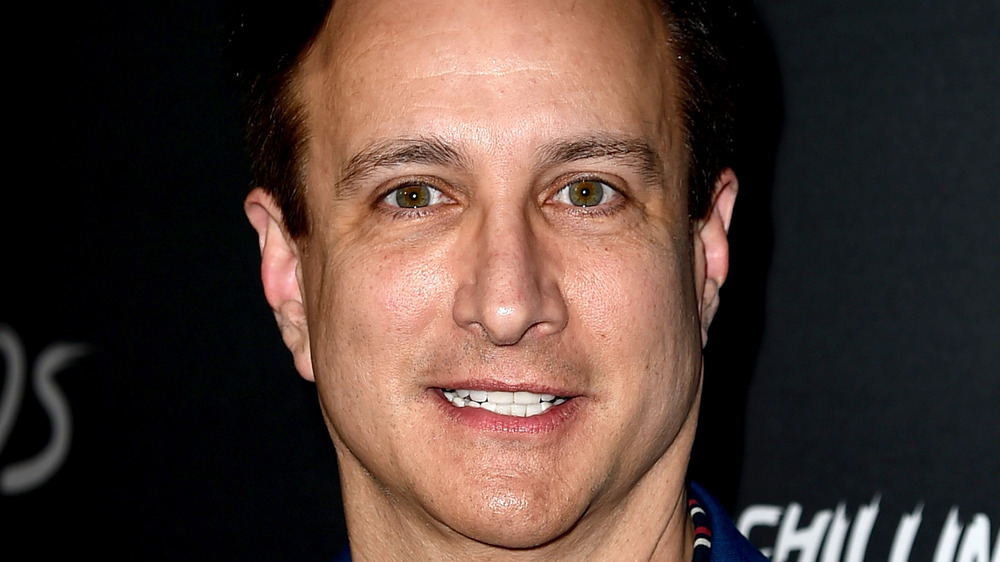 Kevin Winter/Getty Images
While some of us are putting on the quarantine 15, others are using this time to shed some extra pounds. That's the case for actor Bronson Pinchot, who recently showed off his whopping 60-pound weight loss. Pinchot is best known for playing Balki Bartokomous on the hit ABC show Perfect Strangers from 1986 to 1993. Yet it was another show that inspired his goal to get fit. 
Pinchot told Page Six that it was in May of last year, after he saw a photo of himself on the reboot of Battle of the Network Stars in 2017, that he realized he was unhappy with his appearance. He revealed, "There was an old fat guy."
The First Wives Club actor also referred to himself as a puppy who needed to be disciplined when it came to losing weight. This notion helped him to decide to clean out his refrigerator and pantry of all junk food so he wouldn't be tempted. He explained, "And then I just put healthy food in the house and I said, 'OK, puppy, you can have whatever's there.'" While the way he explains it sounds a bit unusual, it worked and the actor dropped 60 pounds in only six months. But how is the Beverly Hills Cop star keeping off the weight? Pinchot said that he has struggled with his weight since he was 5 years old but one lifestyle change seems to have stopped his weight from fluctuating for good. 
Bronson Pinchot keeps a strict vegan diet but doesn't exercise
Step by Step actor Bronson Pinchot has lost 60 pounds since last May by cutting junk food. The sitcom star says he's kept it off by now sticking to a strict vegan diet. While his food choices make sense for a weight-loss goal, what's surprising is that Pinchot admitted that he doesn't exercise. He explained to Page Six that he chose not to work out so he could see if he could keep off the weight without having to incorporate cardio. 
While it may seem appealing to some that the Chilling Adventures of Sabrina actor doesn't necessarily have to exercise to lose weight, staying on his diet was not easy. Pinchot revealed that with his new lifestyle initially came hunger pains, which made it difficult for him to fall asleep at first. 
However, it's clear that those changes paid off. Not only did Pinchot lose 60 pounds, but he now fits into his clothes from his Perfect Strangers days. Pinchot said that he recently came across a box of clothes that he hadn't touched in 25 years, saying "and I just took off my clothes and put them on and they fit." He added, "And I thought, 'I'm pretty sure I'm the only 61-year-old within a 10-mile radius that's getting into his clothes from when he was a 26-year-old doing two aerobics classes a day.' And that feels pretty good. That feels pretty good." We're glad that Pinchot is feeling his best these days!