Lady Gaga's Dog Walker Shares Update On His Recovery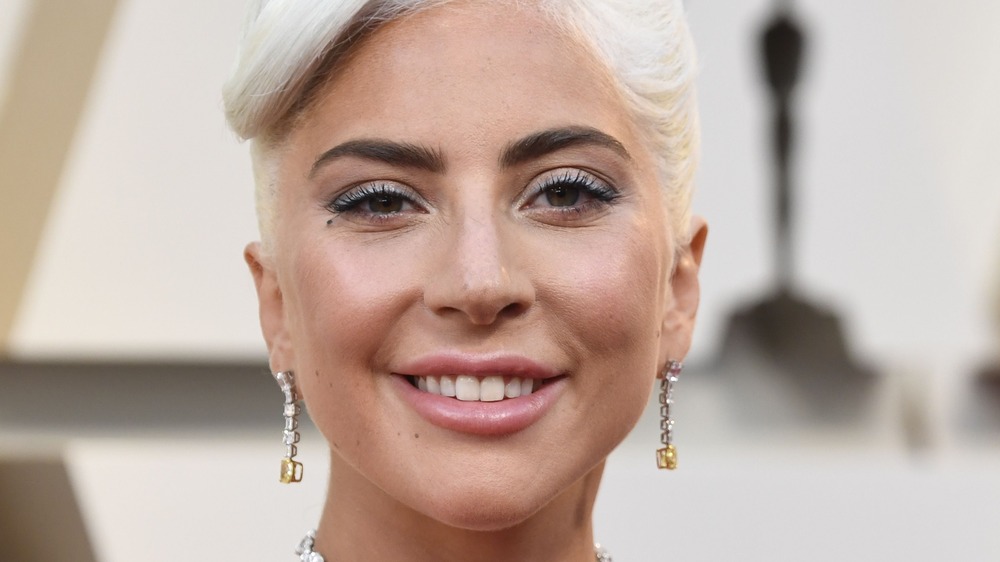 Frazer Harrison/Getty Images
Lady Gaga's dog walker says damage to his lungs may never heal after he was horrifically shot in the chest. Ryan Fischer gave an update on his condition via Instagram, explaining he had to be readmitted to the hospital just one week after being released. He wrote that despite "recovering remarkably fast," everything came crashing down shortly after as he noticed a "strange hissing and glugging" sensation coming from his chest each time he took a breath. "A doctor visit and x-ray followed, and soon after I was whisked to the same ER where I had been only a week earlier: my lung had collapsed, and air was filling up my chest cavity," he said.
Fischer explained in the lengthy Instagram caption — which was accompanied by a video of him attempting to get dressed in his hospital room — that his lung collapsed multiple times as "the bullet wound had scarred my tissue like a burn." He continued, writing that "it could take months, if ever, for the hole to heal."
Lady Gaga was shooting her new film The House of Gucci in Rome when her dog walker, Fischer, was shot during a dognapping in Hollywood on Feb. 24, 2021.
Ryan Fischer said nurses and doctors didn't think he'd make it
The "Shallows" singer called her dog walker "a hero" who risked his "life to fight for our family" following the attack. Ryan Fischer reaffirmed his near-death experience when he revealed on Instagram that "several nurses and doctors" had told him they did not think he would survive. "My mind transported me to that night when I was evaluating the shock and concern on their faces as blood spurted on to them, the table, and floor," he reflected.
Fischer was walking Lady Gaga's three French bulldogs when he was confronted by armed thieves. After being shot, two of the dogs — Gustav and Koji — were taken whilst a third ran away until police later recovered her, per BBC. Just two days later, the stolen dogs were handed into police by a woman believed to be uninvolved in the incident. 
In his Instagram post, Fischer wrote that, while he was fairly positive throughout the experience (he even cracked jokes while sputtering out blood during his initial hospital visit), he later realized the severity of his ailments. While being wheeled into surgery to get portions of his lung removed he had "finally accepted my recovery had become anything but a straight line." He concluded by saying: "The journey is hard, it's assuredly painful, and questionable choices that no longer serve me like wearing skinny jeans are made. But I try. And somewhere within that I find the absurdity and wonder and beauty this life offers us all."