The Cheeky Comment Piers Morgan Just Made About His Good Morning Britain Exit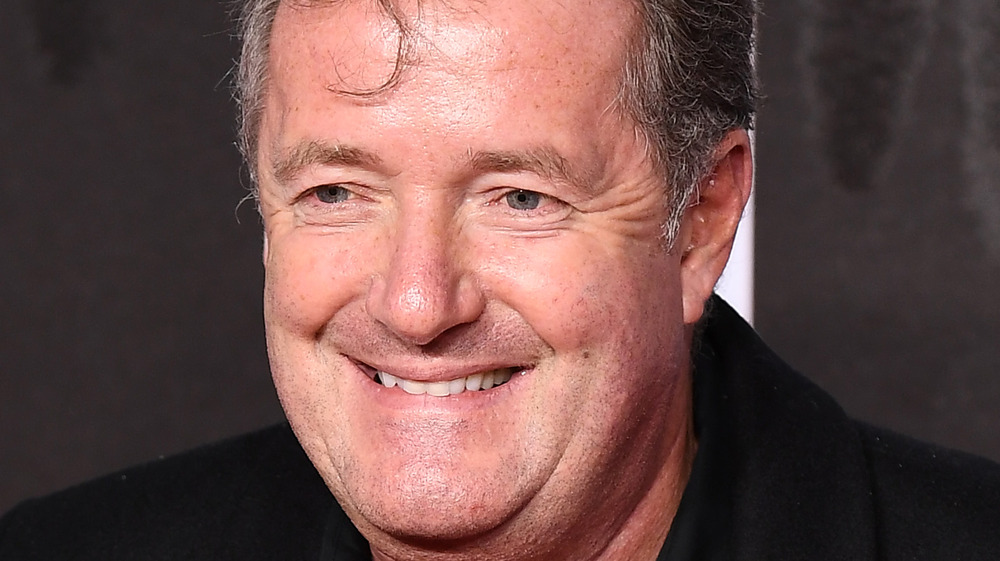 Jeff Spicer/Getty Images
Piers Morgan is celebrating his 56th birthday and second birthday in quarantine without limits all thanks to his recent change in employment.
The former Good Morning Britain host used his birthday as a chance to poke fun at the situation that caused his name to appear in headlines for weeks — and cost him his job. In an Instagram post shared on March 30, 2021, he was nothing but smiles as he sat at a table with two cakes that read, "Wake Up Piers Morgan" and a glass of what looks like beer in his hand. He also had wine bottles around him. "Happy 2nd lockdown Birthday... to me!" he wrote before mentioning all the people and companies who sent him presents. "And no need to worry about doing a breakfast show with a hangover!" he added.
The post seemed to be a cheeky way to both comment on the drama that led him to resign from Good Morning Britain and show off his carefree celebrations. However, when one looks more closely at the photo, the post also seems to be a nod at Prince Harry and Meghan Markle. Here's why.
Did Piers Morgan include a nod to Prince Harry and Meghan Markle?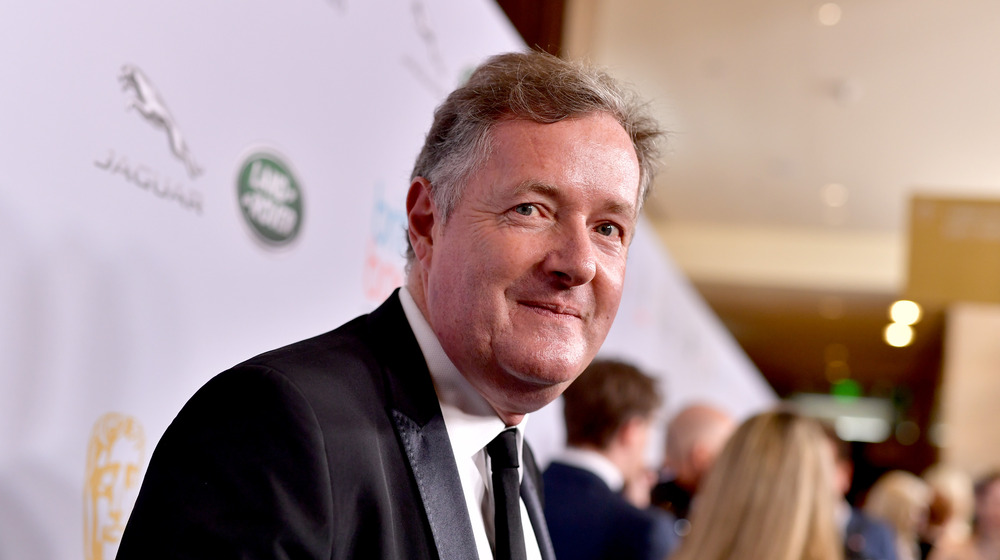 Emma Mcintyre/bafta La/Getty Images
The caption of Piers Morgan's birthday post is seemingly a nod to the drama that exploded after he said on Good Morning Britain on March 8, 2021, that he does not believe a thing Meghan Markle said in her and Prince Harry's explosive tell-all interview. His comments and refusal to apologize for his remarks reportedly led him to resign from the show amid worsening criticism.
The photo the former news host shared appears to include a direct shout-out to Meghan and Prince Harry — also known as The Duke and Duchess of Sussex. Considering Morgan has been a longtime critic of the couple, it does not seem like it could be a simple coincidence to have a beer front and center in the picture that is called "Sussex Best." But to be fair, the drink — which is sold by Harvey's Brewery — is a pretty popular beverage. So who knows.
Morgan is just as easygoing about his birthday celebrations as he is about the whole Good Morning Britain situation. On March 10, he stood his ground with his opinion about Meghan and continues to be unapologetic. "On Monday, I said I didn't believe Meghan Markle in her Oprah interview. I've had time to reflect on this opinion, and I still don't. If you did, OK," he tweeted. "Freedom of speech is a hill I'm happy to die on. Thanks for all the love, and hate. I'm off to spend more time with my opinions."