Katharine McPhee Has A Message To Share About Her Post-Baby Body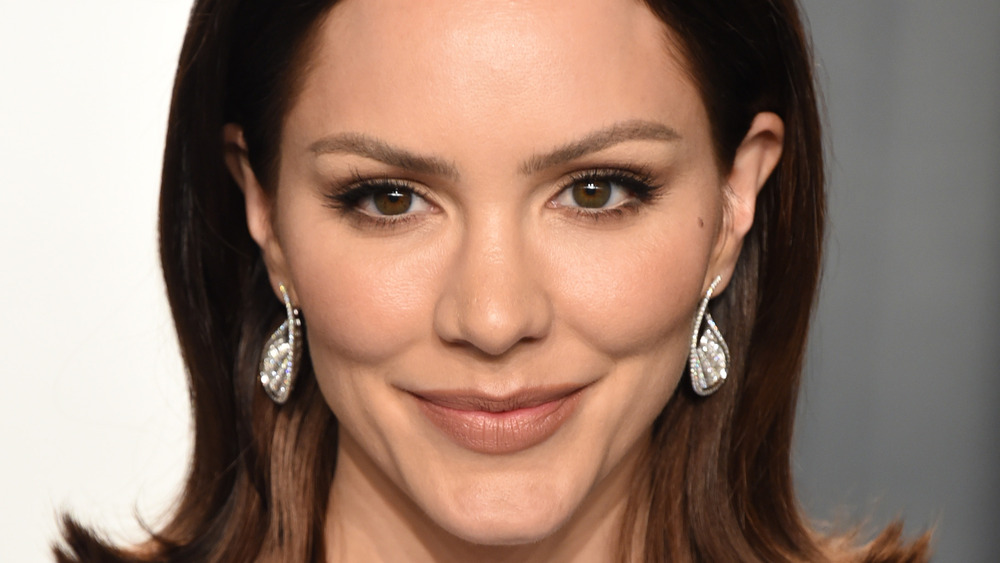 John Shearer/Getty Images
Katharine McPhee has had her name in the headlines for plenty of reasons in the past few years. She famously wed singer-songwriter David Foster (you know, Yolanda Hadid's ex-husband) in the summer of 2019, and many criticized the couple due to their 35-year age gap. However, McPhee has been vocal about the scrutiny that the couple has endured because of their age difference, and she thinks that age ain't nothing but a number. "We all have the ability to label things and to look at something for the way that it looks or face value and make a judgment," she shared on Dr. Berlin's Informed Pregnancy podcast. "So I totally get the judgment initially, but things are never as they appear, things are never exactly as they appear, and I'm in love with our love story, and that's all that matters."
In October 2020, McPhee stepped out with a visible baby bump, and pregnancy rumors began to swirl. In February 2021, McPhee and Foster welcomed their first child together: Rennie David Foster (Foster also has five children from previous marriages but it's McPhee's first). "We picked Rennie, because I'd actually been in labor for a while," McPhee explained of the baby's name on the Today show. "We didn't have a name picked out." So they landed on a family name that belonged to Foster's great-grandfather and great-uncle.
Following Rennie's birth, McPhee took to her Instagram Stories to share a message about her post-baby body. Here's what she wants fans to know.
Katharine McPhee wants fans to know this about her curves
Katharine McPhee hopped on Instagram to wow fans with a series of snaps of her postpartum body. The first photo in the March 30, 2021, photo session captured McPhee standing in front of a mirror, snapping a selfie-style shot of her brown bikini. The American Idol alum pulled her hair into a low ponytail, and a few loose pieces escaped around the perimeter of her face. She accessorized her pool-chic look with a pair of brown-rimmed sunglasses and gold hoop earrings.
But McPhee's goal seemingly wasn't to show off her gorgeous swimsuit and fashion skills — it was to send a message about body-positivity. "Loving my curves because my baby gave them to me," she captioned the shot. So don't come for McPhee about her post-baby physique — the new mom is proud of her new look, and props to the star for sending that message loud and clear.
So what's next for McPhee? She currently stars in Netflix's Country Comfort, which premiered in March 2021. Talk about one busy momma!