Sharon Stone Shares Details About Her Relationship With Britney Spears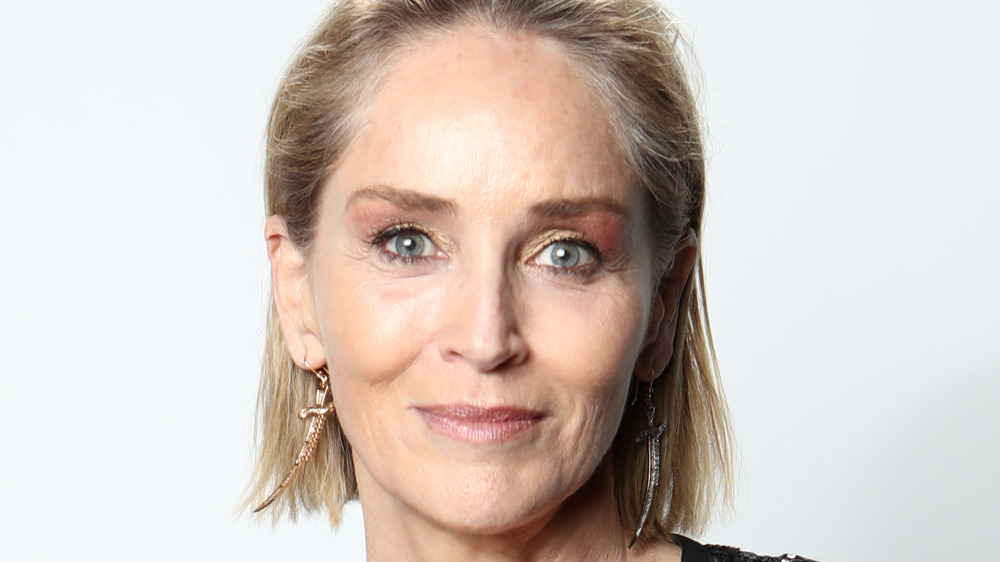 Rich Polk/Getty Images
Sharon Stone made headlines by revealing shocking allegations about her career. Now she's opened up about another female celebrity who struggled in the public eye and even reached out to Stone: Britney Spears.
In her new memoir The Beauty of Living Twice, Stone accused multiple men in her life of mistreating her, per The Guardian. As well as alleging that director Paul Verhoeven lied to her about how much of her body would be visible in an infamous scene from Basic Instinct, Stone claimed that a doctor gave her breast augmentation without her consent during reconstructive surgery.
Spears recently gave a supportive shout-out to Stone on her Instagram by including her picture in a slideshow of "the women that have truly inspired my life," alongside Sarah Jessica Parker, Miley Cyrus, Noah Cyrus, Natalie Portman, fitness coach Tawny Janae, and her sister Jamie Lynn Spears. "These cool ladies always add a spark to my day," Spears wrote.
Now, Stone has revealed the true depth of her connection with Spears in a new interview, calling the singer's situation "so out of control and so awful."
Britney wrote a "poignant" letter to Sharon Stone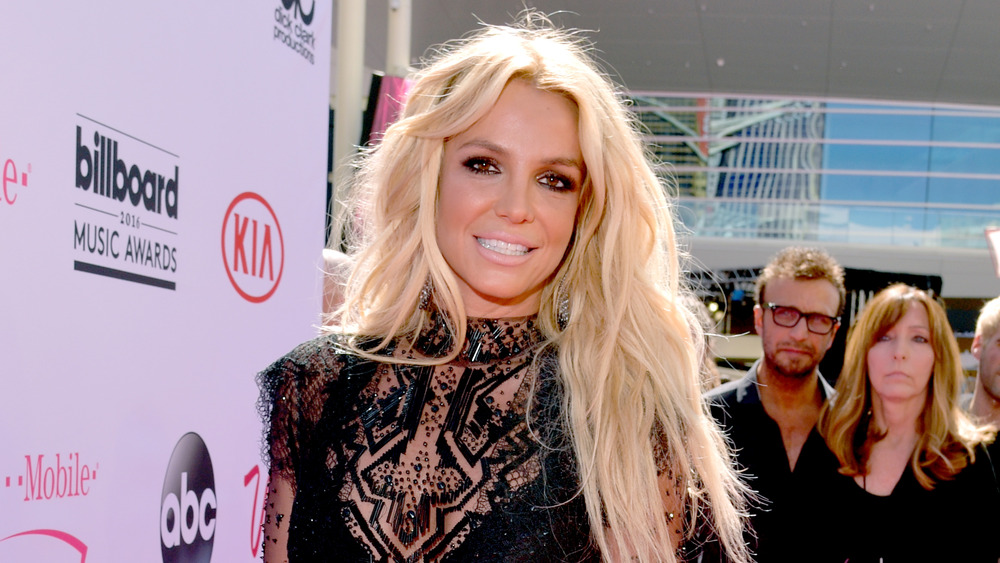 Lester Cohen/bbma2016/Getty Images
On The Kelly Clarkson Show, Sharon Stone spoke about how she crossed paths with Britney Spears in 2007.
As E! Online reported, the actor told Clarkson that Spears wrote her "a very long and important, poignant letter during a very difficult time in her life, about the time when people would recognize her for when she shaved her head, wanting me to help her."
She continued by expressing regret that the singer didn't have anyone to turn to. "And I was in a very difficult time of my life, and I couldn't help myself. But the truth of the matter is, we both needed help. She needed help, and I needed help," Stone revealed.
"The true fact of it is, it's very hard to be a very successful woman and not have everyone controlling you, taking your finances and handling you," the Total Recall star shared. "I'm sure all of the young stars get handled." When Clarkson suggested that there was a "breaking point" for female celebrities, Stone agreed.
"There is a huge breaking point, and there's a point where you get broken," Stone explained. "The thing with Britney Spears is so out of control and so awful. And certainly, I can say it's been very out of control and very awful more than once in my life, and I have certainly had it. And it's very complicated to take control of your life. It's very hard to get control of your finances."