The Chrisley Family Member That Most People Don't Think Deserves A Show
Paul Archuleta/Getty Images
The Chrisley family knows drama, and despite going through a lot of it — like legal financial issues and family members quitting the show — the reality series Chrisley Knows Best is still a ratings hit for the USA Network. Its eighth season brought rating highs for the show, and it led many to wonder if the positive feedback would be enough to land a member of the Chrisley crew a series of their own.
The show already has one spinoff called Growing Up Chrisley, which follows Chrisley kids Chase and Savannah living outside of their parents' mansion as they manage adulthood. Both Growing Up Chrisley and Chrisley Knows Best will be airing brand new seasons in 2021, per Deadline. Furthermore, there has been quite some buzz on social media demanding that the dynamic duo of Chase Chrisley and Nanny Faye get their own show. With the influx of interest in Chase and his grandmother teaming up for a series, Nicki Swift couldn't help but wonder who people think should not land their own spinoff show. Out of 627 U.S. survey respondents, there is one person who ranked supreme in the results. Keep reading to find out which Chrisley member most people don't think deserves a show.
This is the Chrisley member people believe should not get their own show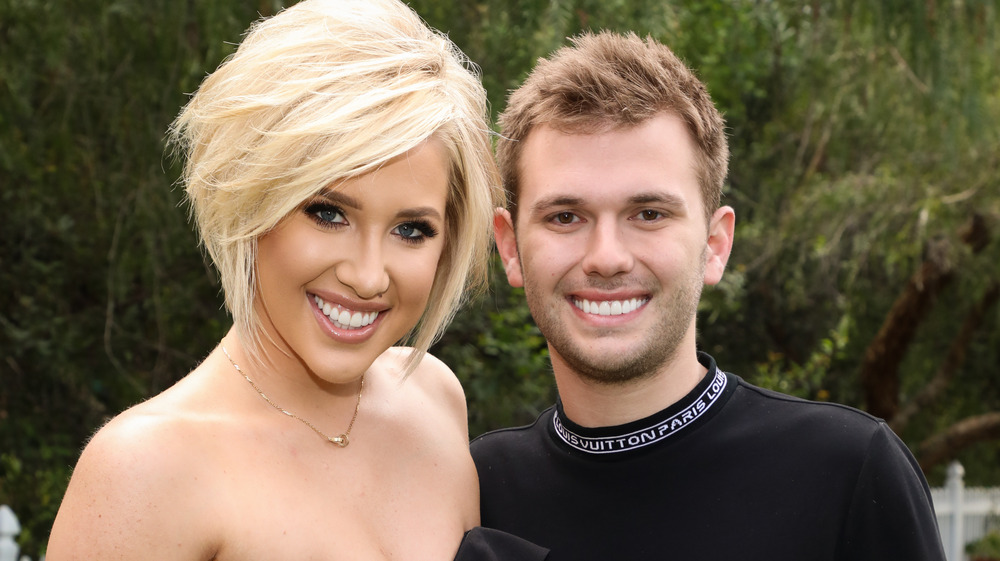 Paul Archuleta/Getty Images
Chrisley Knows Best fans have spoken, and it looks like Julie Chrisley is the most approved person to have a show of her own in the Nicki Swift survey, with only 5.74% of people voting for her to not have a spinoff. Coming in behind her with 10.69% of the vote is Todd Chrisley. Let's be honest, though: Chrisley Knows Best is basically his own show anyway, so producers would have to think deeply about how to not make a repeat of the show that propelled his family into reality fame.
In the middle of the pack are Nanny Faye and Chloe Chrisley, with 12.44% and 12.92% of survey respondents claiming neither should get their own show, respectively. This is surprising, considering many people have been vocal about wanting to see Nanny Faye and Chase Chrisley together on screens. Speaking of Chase, he received the second most votes in the survey, with 16.11%  saying he should not land his own show.
Finally, the Chrisley family member who most people believe does not deserve a show of their own is Savannah Chrisley, who received 18.66% of the vote. Considering Savannah and Chase are the stars of Growing Up Chrisley, this seems like a fair assessment. However, Savannah's engagement cancellation could definitely offer a new and compelling story line. With no publicized plans for a Chrisley spinoff, fans will have to stick with the two Chrisley shows currently in rotation.