The Memorable Jersey Shore Quote That Fans Can't Stand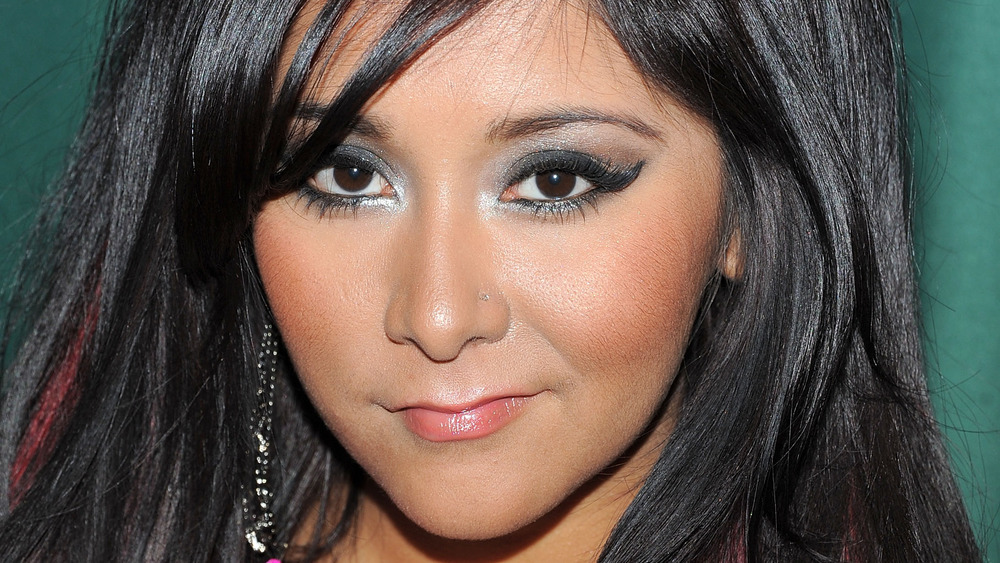 Angela Weiss/Getty Images
The cast mates of Jersey Shore fist pumped their way into the hearts of many when the show premiered on MTV in 2009. The iconic series intrigued fans with its cast members' alcohol infused fights, steamy relationships, and outlandish antics. And while many parts of the show have been called out as fabricated by MTV — like the cast members not actually renting the iconic Shore House, Nicole "Snooki" Polizzi only picking up the nickname for the show, and the infamous duck phone having been planted by producers — fans still look back at the cast's hair poofs and "Jersey Turnpiking" with a great sense of nostalgia and belief that the show is an accurate representation of everyone who parties at the Jersey Shore.
Something undeniably entertaining the show brought to fans was some new lingo, like "G.T.L.," meaning "gym, tan, laundry," and the "Taxis are here!" phrase Paul "Pauly D" DelVecchio would scream every time the house's ride to the club pulled up in front of the Italian flag painted on the garage. While these sayings are some of the most memorable things from the show, some wish they weren't. Keep reading to learn the top Jersey Shore quote that fans can't stand.
Fans wouldn't mind forgetting this one Jersey Shore saying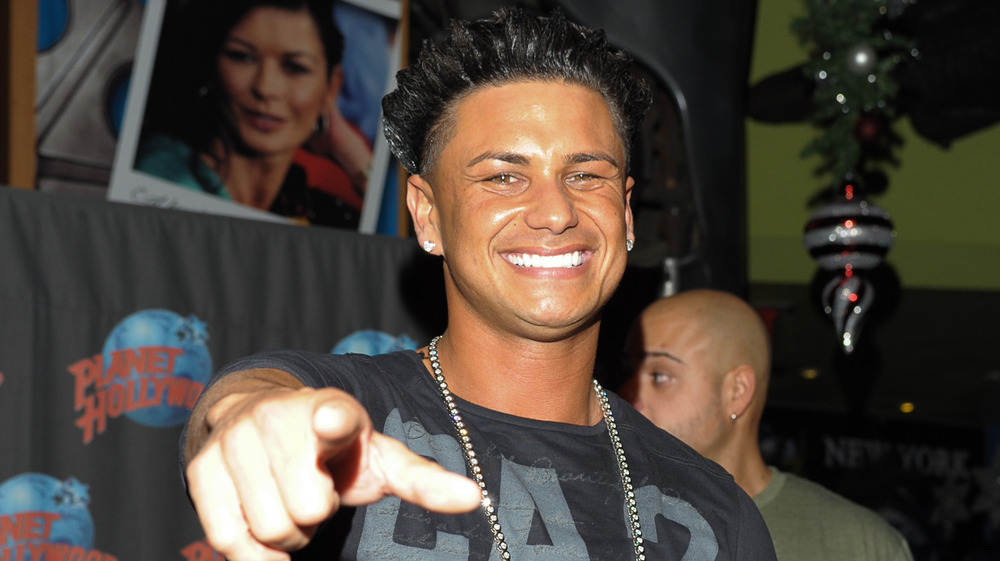 Dave Kotinsky/Getty Images
Out of all the phrases coined by the Jersey Shore cast, 15,000 people told Nicki Swift the four that they feel are most annoying. Coming in last place with 13% of the vote is "Rahhhhn!" Sammi "Sweetheart" Giancola loved using this phrase when fighting with her ex boyfriend Ronnie Ortiz-Magro. The pair fell in love during season one of Jersey Shore, and had a notoriously rocky relationship before breaking up for the final time in 2014, per People.
In a close third place is Snooki's phrase, "Let's just get wastey-pants," which received 14% of the vote. There is no explanation needed here, as we all know Snooki loved to party. Following this quote is the oh-so-iconic "G.T.L, baby! Gym, tan, laundry!" saying coined by Mike "The Situation" Sorrentino. G.T.L. seemed to become a sacred ritual for the men of the Shore House at the time. This quote garnered one fifth of the vote.
In first place with a whopping 43% of survey respondents choosing this phrase as the most annoying one to come out of Jersey Shore is "It's T-shirt timeeeeeeeeeeeee," brought to us by DJ Pauly D. In a 2018 interview with Vulture, Pauly D explained the true meaning behind his phrase. "T-shirt time was probably around 10:30 [at night]. That means everybody put your T-shirts on, 'cause we're about to go out," he recalled. It seems like fans are okay to leave this one at the shore.