Kel Mitchell Dishes On Deliciousness, Dancing With The Stars, And Kenan Thompson - Exclusive Interview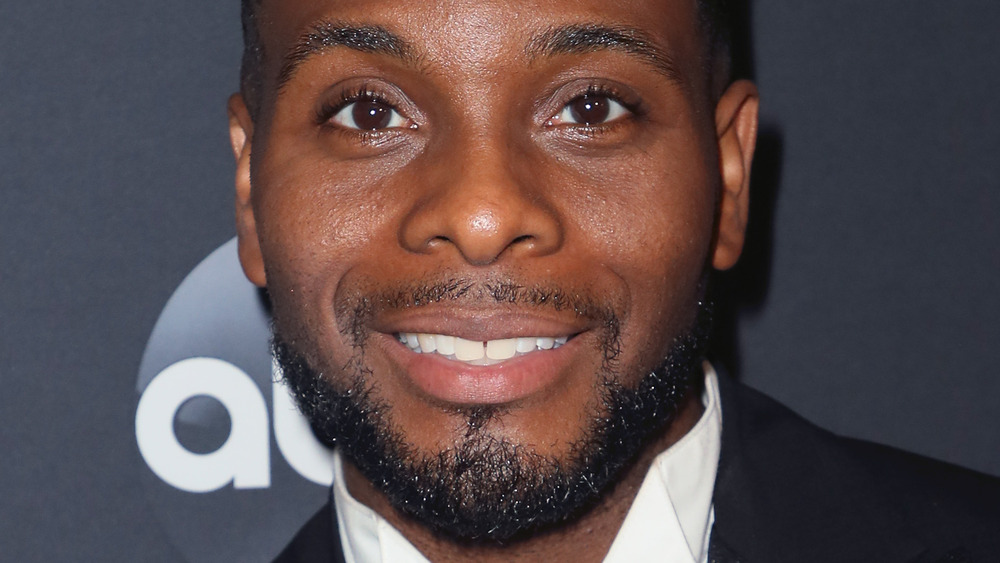 David Livingston/Getty Images
Kel Mitchell has been a fan favorite since the '90s when he appeared on classic Nickelodeon shows including All That and Kenan & Kel — not to mention the unforgettable movie Good Burger. Since then, he nearly took home the mirrorball trophy on Dancing with the Stars, and has started executive producing alongside his Kenan & Kel co-star, Kenan Thompson. And now, Mitchell is back on our screens in Season 2 of MTV's Deliciousness, a food-related viral video show co-starring Saved by the Bell's Tiffani Thiessen, The Office's Angela Kinsey, and internet personality Tim Chantarangsu.
The cast of Deliciousness hit it off almost immediately, according to Mitchell, who dished about connecting with his co-stars on the new project and much more in an exclusive interview with Nicki Swift. Keep reading to discover the details about Mitchell's time on Dancing with the Stars, his longtime friendship with Kenan Thompson, and so much more. 
Kel Mitchell is ready for Deliciousness Season 2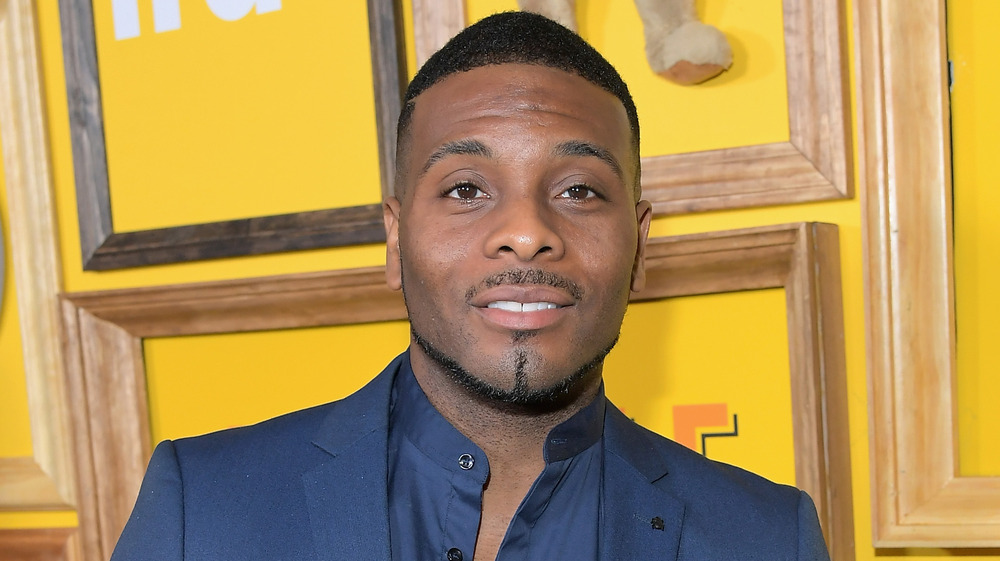 Charley Gallay/Getty Images
What can viewers expect from Season 2 of MTV's Deliciousness?
So I'm super excited about it. First of all, it's awesome to be back with Tim [Chantarangsu], with Tiffani [Thiessen], with Angela [Kinsey]. We're like a family now. We're just sitting on the couch, enjoying these amazing videos. We also have games now that we're doing, which is pretty cool. I don't know if you've seen these cakes now, where they make them out of really cool stuff. You know what I mean? So the stuffed animal ... that'll look like a cake and then they'll have a knife and they'll go, "When they slice through it, this is going to be a cake or just a stuffed animal?" You know what I mean? And so, we have to guess. And so, it's a lot of fun games like that, that we've added to the show, animals doing crazy stuff with food. It's just endless. So I'm super excited. You all are going to enjoy it.
You do have great chemistry. The four of you make such a good panel.
Yeah. It's fun. We were all fans of each other before we even met. And I knew Tim from Wild 'N Out. Of course, I've watched Tiffani for years, on Saved by the Bell and all her other great shows. And The Office, Angela, come on. So it's just been awesome. Yeah.
We're guessing you were picked for the show, because you're a foodie. What do you like to indulge in the most?
I love food. I grew up in a family that loves to barbecue, so we love barbecuing, especially when we have everyone over, so I like to grill. And then also, I'm from Chicago, so I love some soul food. And then I also love, of course, my deep dish pizza, Chicago style hoagies, Garrett's popcorn, Chicago-style hot dogs, all that stuff that we do in Chicago that is so awesome.
Kel Mitchell loved his Dancing with the Stars experience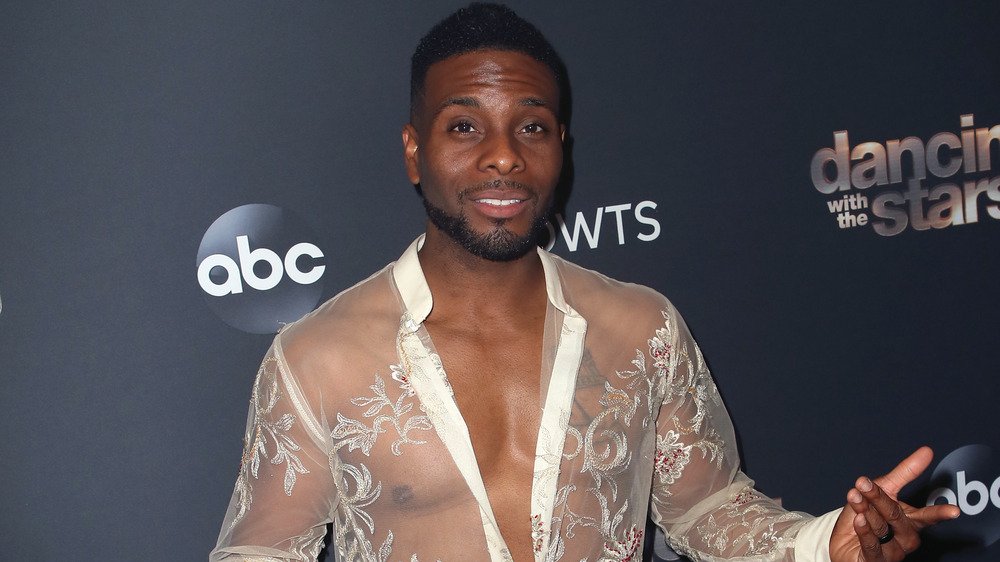 David Livingston/Getty Images
You were runner-up on Dancing with the Stars. Have you kept dancing since then?
Of course, of course. I have dance fever, and that's why I did it in the first place, because I was just like, "Oh, this is the perfect thing for me." I love to dance, but of course, this was like ballroom, so it was a lot to take in and digest. And we were doing five to six hours a day of rehearsals, but Witney [Carson] just made it amazing. And Witney's part of the family now. Shout out to her. 
She just had a baby boy, and me and my wife just had a baby boy too. ... We've got to get them together, to go hang out and dance, make a dance group or something. But yeah, Dancing with the Stars was an amazing experience, and it gave me ... I had confidence already, but it took it to a whole 'nother confidence. When you're wearing see-through shirts and glitter everywhere and dancing, it gives you a whole different confidence.
Kenan and Kel are both dads now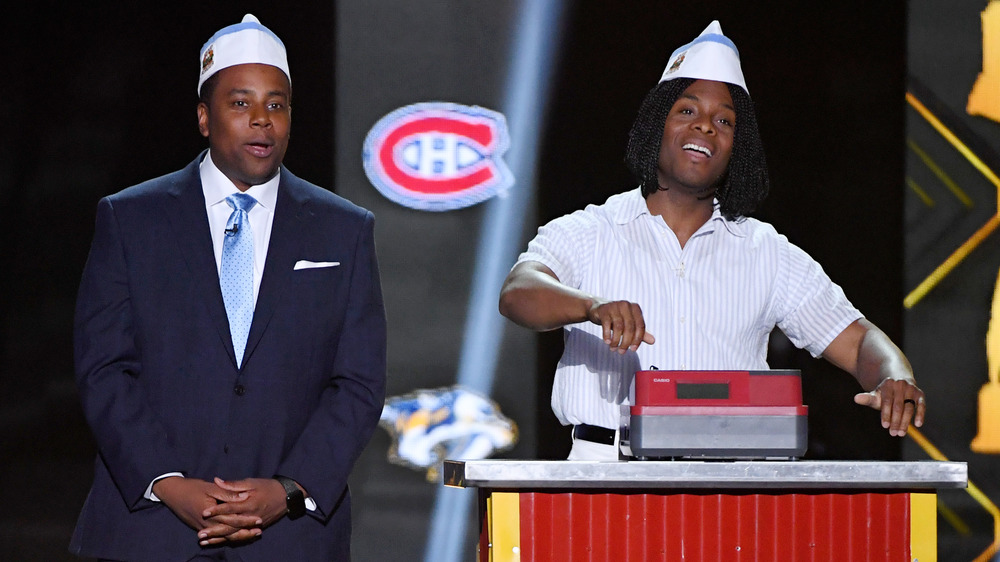 Ethan Miller/Getty Images
Many of us grew up watching Kenan & Kel, All That, and Good Burger. Now you're executive producing with Keenan Thompson. Are you still close?
Of course. Yeah, we're definitely still close. We're fathers now. You know what I mean? So we relate on that level. So usually when we're talking on the phone, it's about the kids and what they did and some fun stuff like that. And then it's been awesome to produce All That, the new show. The kids are amazing. It's literally eight new kids. They're super, super funny. So we're just having a blast. 
It's such an amazing working relationship, that's endured that time, and now you're actually executive producing together.
Yeah. It's so cool. And then some of the same producers that produced us, we're now in the rooms with them, so it's cool on the other side, so that's just super cool. 
Kel Mitchell's life is seriously busy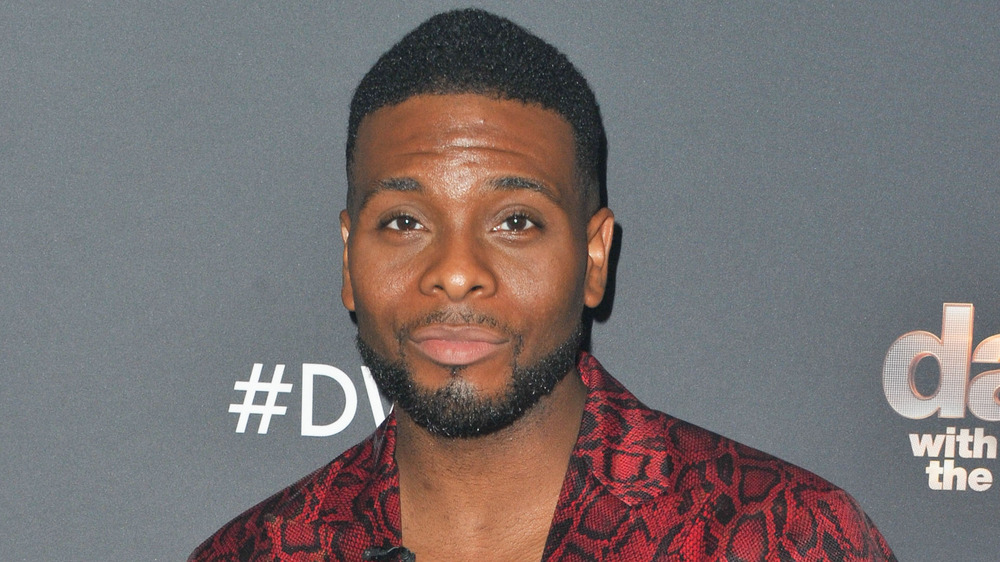 Allen Berezovsky/Getty Images
You're also a youth pastor at Spirit Food Christian Center and a committed family man. How do you juggle all these things?
Yeah, so definitely, I get up early in the morning. And with being a youth pastor, I pray. I pray over my family. I pray over everything, to make sure they just kind of like command my day and figure out how my day's going to go, really Zen out, spend time with the Lord. And it's just awesome. It's just an awesome thing. You know what I mean? And so, it helps me juggle everything, because I have that time before everyone wakes up. ... I can just have my time to really get the day going and juggle it all together.
You sound very busy.
Yes. Yes. But it's a good thing. It's a good thing.
What other projects do you have coming up? And is there anything you would love to do next, or anyone in particular you want to work with? 
Oh, wow. Oh, well, it's a ton of artists and directors I would love to work with next. But right now ... we want to make sure everybody checks out Deliciousness, the second season. Also, during this time of quarantine, I also worked on a book, so I have a book coming out too as well. So I have to come back and see you for that. 
Deliciousness Season 2 airs weekdays at 7/6c, and you can catch up on episodes now.