The Real Meaning Behind Demi Lovato's 'Carefully'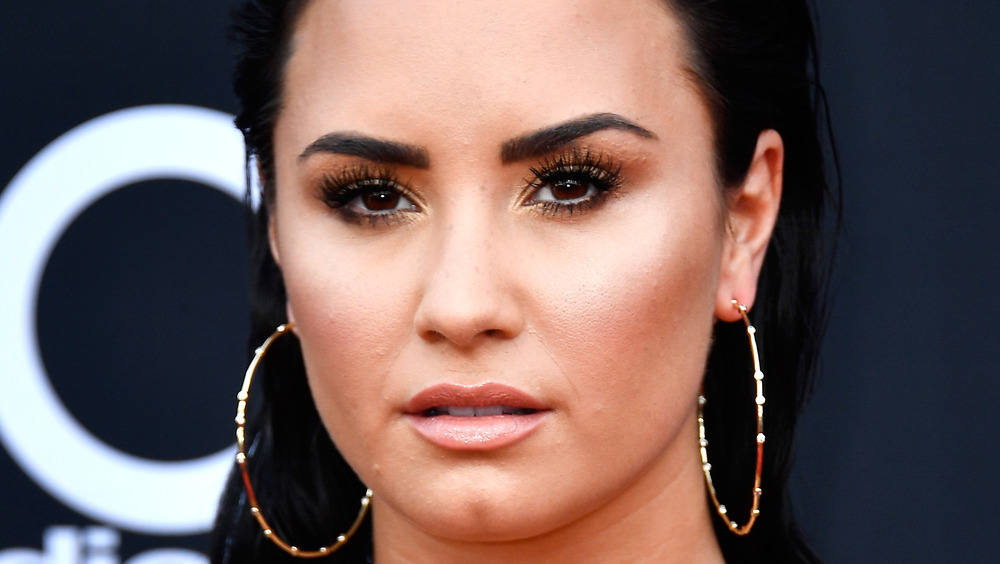 Frazer Harrison/Getty Images
Demi Lovato has gone through a stunning transformation over the years, and that has led her to her album Dancing with the Devil...The Art of Starting Over, which she released on April 2, 2021. With songs like "Dancing With The Devil," "15 Minutes," "Anyone," and "Melon Cake," it's clear that the star has a lot to say and is revealing her truth through her music. That includes her upbeat and open song, "Carefully."
"Approach with caution, I can get overwhelming / But in the best way / So babe, if you think you can handle me / Please, handle me carefully," Lovato begins as the song starts up, per Genius. A little later, she adds, "'Cause I'm strong in a way / That I know how to show you my fragile / She'll be gone in a minute / If you don't think you're lucky to have her." She also explains in her lyrics that "I could be your favorite drеam / Baby, nobody can love you like I do."
While it might seem clear what the song is trying to tell those who are listening, Lovato herself opened up about the meaning behind the catchy tune that might very well be your new favorite. She also revealed which "powerful" lyric happens to be one of her favorites, as well as an honest fact about herself that relates to this particular song.
Demi Lovato admits the song features something she lacks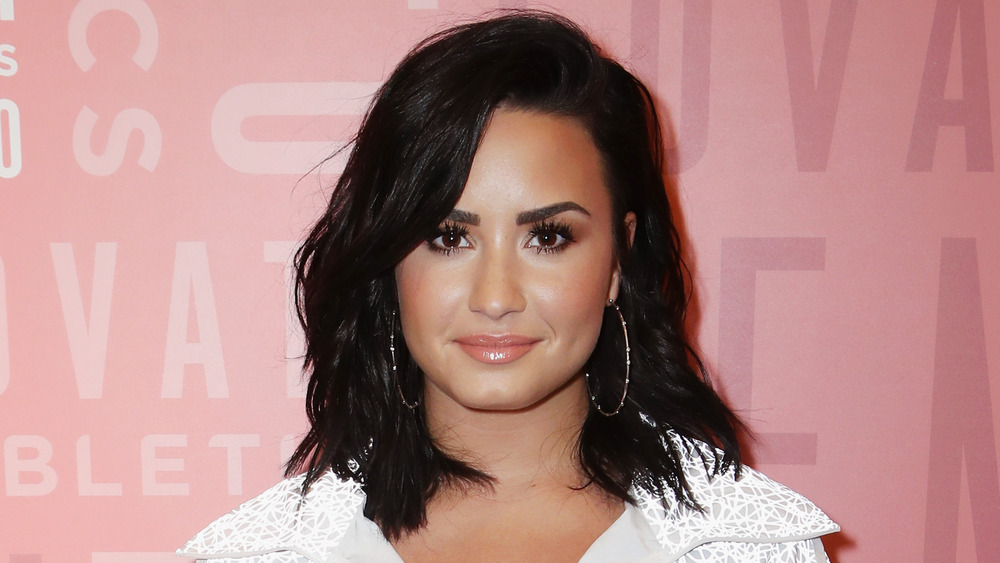 Ari Perilstein/Getty Images
When you sing along to Demi Lovato's "Carefully" — which was written by Lauren Aquilina, Marcus Andersson, and Caroline Pennell, according to Genius — you'll find yourself crooning, "Yeah, I'm imprеssive ... I know my superpowers." However, the singer also adds, "I'm only human ... I spent the last years runnin' / But since I met you, I ain't runnin' from nothing / Babe, you could be / Just exactly what I need."
Frankly, you may be able to get the gist of the general meaning behind the song as Lovato herself admitted, via Apple Music. "It's kind of self-explanatory, but it's really about offering yourself up to somebody." She also noted, "This is a song about wanting to be loved — but wanting it to be done carefully."
However, that's not all that Lovato had to say about this touching tune. She also revealed, "One of my favorite lyrics in the song is 'I could be your favorite dream / Baby, nobody can love you like I do.'" She then explained why the line means so much to her, saying, "It's so simple but it's powerful, and I don't have a favorite dream, so it'd be nice to find that." We certainly hope that Lovato and her listeners are all able to find their own "favorite dream."