The Real Meaning Behind Demi Lovato's 'The Kind Of Lover I Am'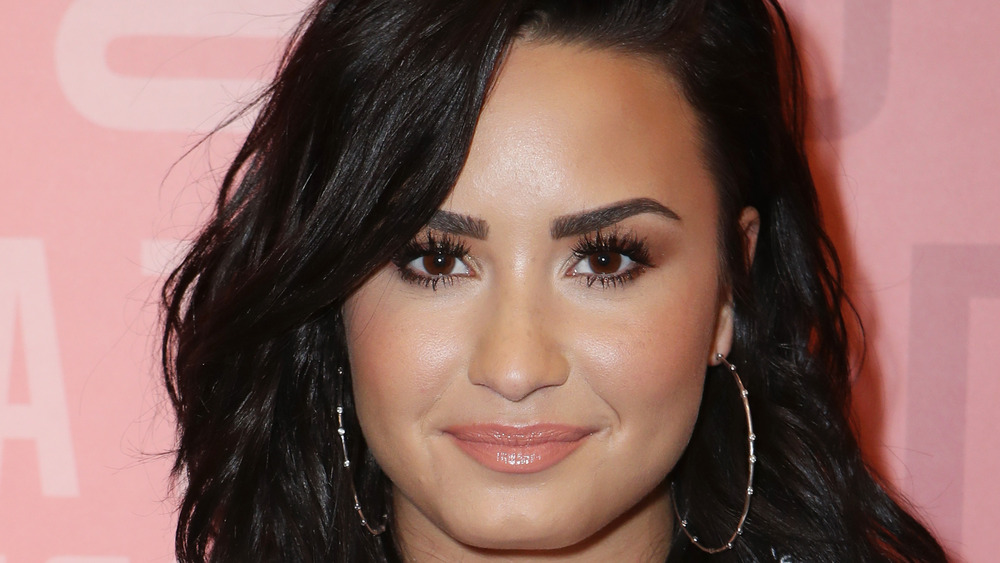 Ari Perilstein/Getty Images
Demi Lovato's seventh studio album Dancing with the Devil ... the Art of Starting Over allows her to describe what life has really been like since her nearly fatal 2018 overdose. "I've had so much to say over the past two years wanting to set the record straight about what it was that happened," Lovato said in the beginning of the trailer for her revelatory four-part docuseries Dancing with the Devil. "I've had a lot of lives. Like my cat, you know? I'm on my ninth life," she continued.
While much of the album details her mental health issues, substance abuse, and journey from being completely sober to crossing a line she "had never crossed," the album also comes clean about her love life. Lovato, who has been a longtime supporter of the LGBT+ community, let the media speculate about her sexuality for years, first raising eyebrows with her 2015 song "Cool for the Summer," in which she sings about a gay encounter. Her new album and promotion around it has allowed the former Disney star to be completely honest about all that speculation. She told Glamour in March 2021 that her failed engagement to a man helped her seriously reflect on her sexuality, and in a March 2021 interview with Joe Rogan, she confirmed that she is pansexual
Lovato's new tune "The Kind of Lover I Am" seems to reflect on her newfound sexual fluidity. Keep scrolling for a look into the song's real meaning.
Demi Lovato is an "obsessed" lover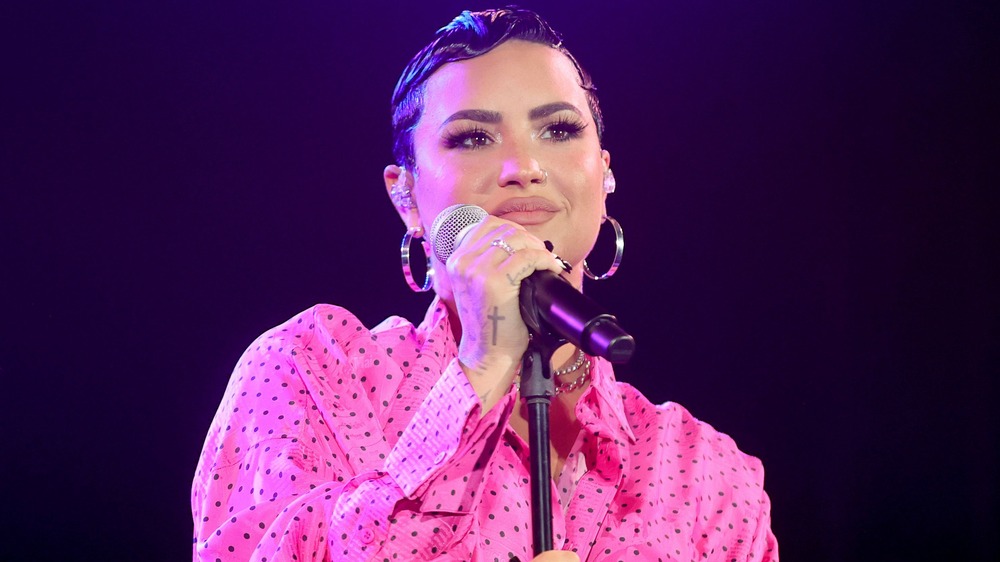 Rich Fury/Getty Images
Demi Lovato tells her future lover exactly how it is to date her in "The Kind of Lover I Am." She begins the song by flaunting how great it is to be with  her, singing, "I'm the type to wear you out and make you dream in different sounds / I'm the type the morning after your sister wants around," per Genius. And while she admits she does not believe in monogamy, the "Carefully" singer says that once you have her, she won't go away. "I might not believe in monogamy / The moment I fall, that's it for me / I get obsessed with no jealousy," she croons.
The chorus has Lovato shamelessly confirming her relationship style as a sexually open lover. "That's the kind of lover I am / Doesn't matter you're a woman or a man / That's the kind of lover I am (Lover that I am) / You can safely put your heart in my hands," she promises.
Lovato told Entertainment Weekly in March 2021 that "The Kind of Lover I Am" is all about being straightforward about her romantic desires. "I'm a very fluid person when it comes to sexuality, so I wanted to write a song about that," she said. "That's something that I hadn't written about since 'Cool for the Summer.' But this isn't about bi-curiosity anymore. It's a part of who I am and I feel very secure in that," she stated.