Are Isabela Merced And Kiernan Shipka Friends In Real Life?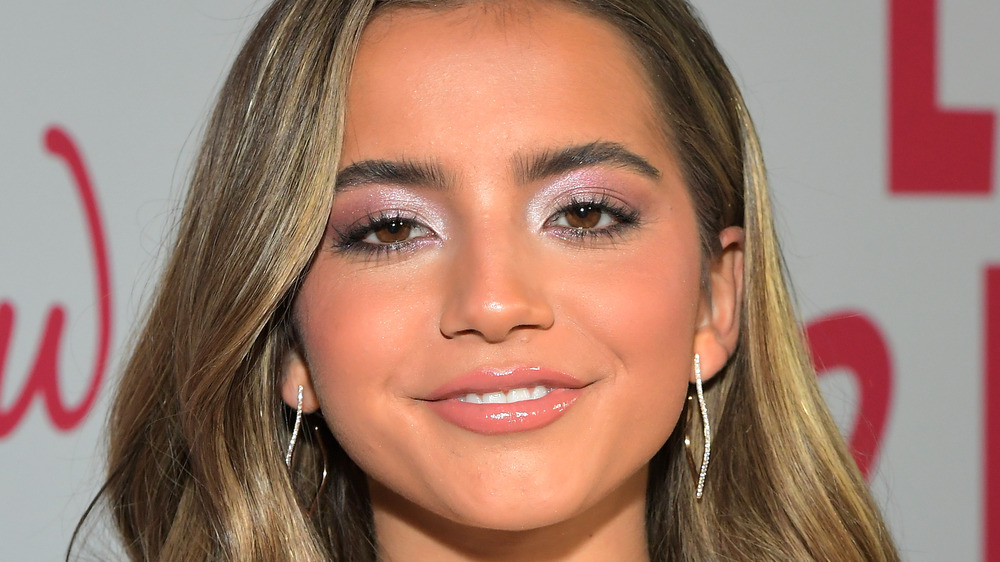 Charley Gallay/Getty Images
Actors Isabela Merced and Kiernan Shipka are two of the hottest up-and-comers in Hollywood right now! While some may think that might cause some competition, there actually appears to be nothing but love between the two.
The talented twosome appeared together in the 2019 Netflix Christmas movie Let It Snow. In the film, Shipka plays tomboy Angie, a.k.a. the Duke, who considers a romance with her longtime best friend. Merced plays Julie, who must choose between taking care of her ailing mother or going to her dream college. Merced spoke about her role to Newsweek saying, "I really liked my character's specific story because it just hit close to home, and I could really relate to all the things that Julie was dealing with..." The Chilling Adventures of Sabrina star shared the same sentiment toward their film telling Entertainment Weekly, "It's completely captivating the whole time and I think that's due to the fact that the characters are so lovable."
Not only did Shipka and the Instant Family star love the movie, they clearly had a blast making it together. Shipka recalled a scene in the movie where she, Merced, and the rest of the cast were dancing together, telling EW, "That was one of the most fun moments of my life." She continued, "We were inside, it was warm, it was the last day, we were all together. It was the most beautiful, cathartic experience we could have. We were just so happy. Yeah, that was not acting."
Kiernan Shipka and Isabela Merced hung out while filming Let It Snow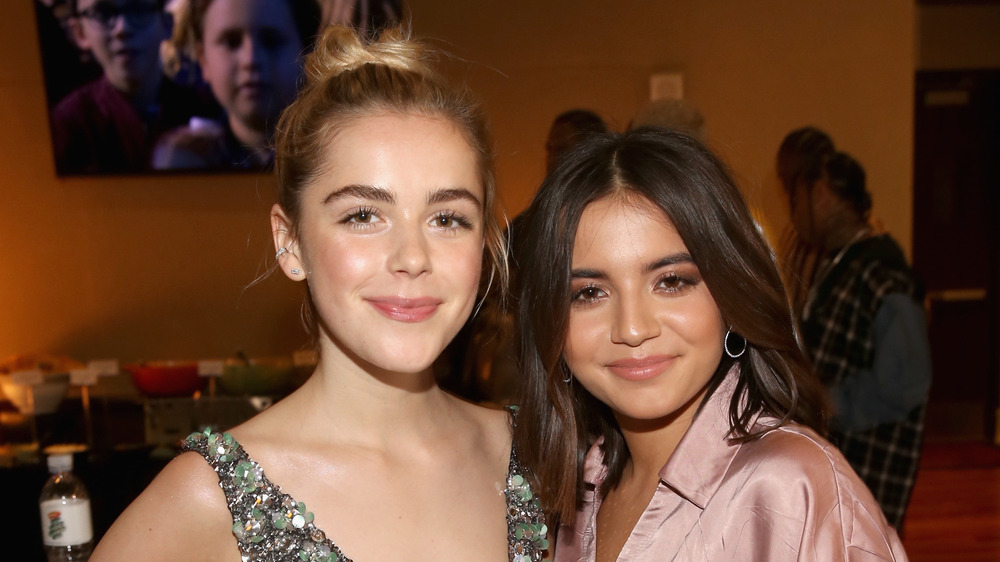 Jesse Grant/Getty Images
Former Mad Men actor Kiernan Shipka and Dora and the Lost City of Gold star Isabela Merced opened up about hanging out together, along with the rest of the young stars of Netflix's Let It Snow. Merced revealed to Entertainment Weekly, "It was like a weird winter camp-type thing. Just a lot of young kids in a hotel. I'm surprised we didn't get in trouble." Shipka added, "Yeah, it was like 'come to this person's room!' A lot of us were on the same floor too...which was trouble, but good fun."
Shipka and Merced seemed to continue the fun while promoting the movie. In a video interview for Wired, the two friends joked about being married to each other, collaborating on music, and traveling to Peru. Off set, they seemed to continue to be close. The Transformers: The Last Knight star even shared a photo on her Instagram of herself, Shipka, and Let It Snow co-stars Odeya Rush and Shameik Moore in a group hug during what appeared to be a night of snacks and dancing.
These days, both actors may have less time for fun hangouts. Shipka is gearing up for the final season of Netflix's The Chilling Adventures of Sabrina, while Merced is promoting her upcoming animated film Spirit Untamed. While we are excited to see what's in store for both young stars, we can't help but hope to see these friends back on screen together one day!