Brooklyn Beckham's Tattoos Explained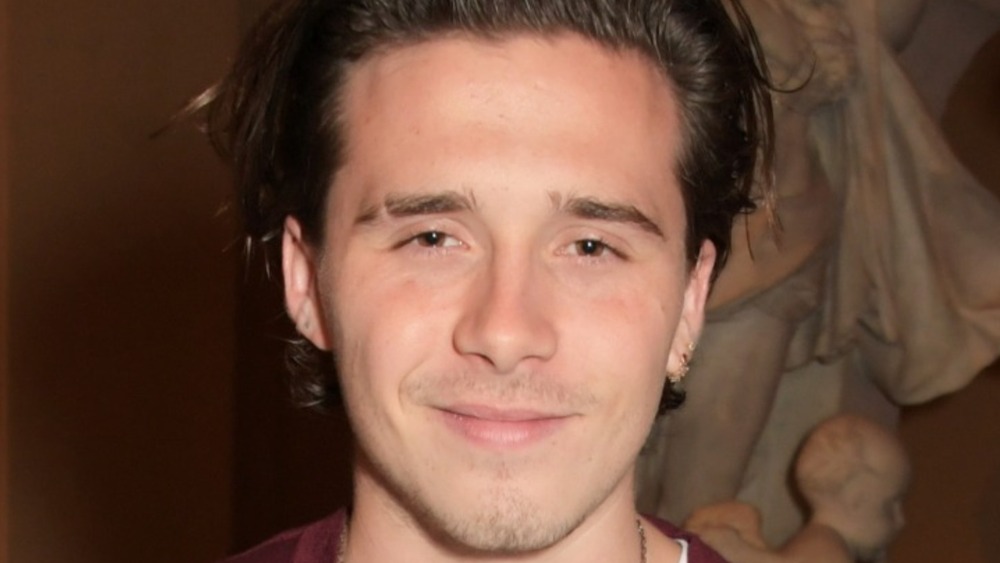 David M. Benett/Getty Images
Brooklyn Beckham is in love with his fiancee Nicola Peltz, and he has the ink to prove it. Brooklyn, like his dad David Beckham, loves his tats. It appears that Brooklyn's tattoos have all been about his future wife ever since the couple announced their engagement in July 2020.
Naturally, the celebrity couple announced their engagement on social media. Brooklyn posted a photo on Instagram on July 11, 2020; his caption said, "Two weeks ago I asked my soulmate to marry me and she said yes. I am the luckiest man in the world. I promise to be the best husband and the best daddy one day [heart] I love you baby xx."
It appears that Brooklyn's mom Victoria Beckham is over the moon about her future daughter-in-law. On the day Brooklyn and Nicola got engaged, Victoria posted her joy on Instagram, "The MOST exciting news!! We could not be happier that @brooklynbeckham and @nicolaannepeltz are getting married! Wishing you so much love and a lifetime of happiness [prayer hands] We all love you both so much x @davidbeckham @romeobeckham @cruzbeckham #HarperSeven."
Keep reading to find out why Brooklyn, the son of two of the world's biggest celebrities, keeps getting tattoos.
Brooklyn Beckham shows his love through tattoos
Brooklyn Beckham's tattoos since he got engaged to his fiancee Nicola Peltz have been all about her. According to Us Weekly, Brooklyn got a tat in October 2020 with a "giant pair of eyes on the back of his neck." Many fans speculated that the eyes reminded them of Nicola.
Us Weekly reported that Brooklyn got another new tattoo on Jan. 12, 2021, as a tribute to Nicola's beloved grandmother, who passed away on her birthday in 2020. Brooklyn's tat said, "Gina." Brooklyn got the Gina tattoo a few days after his fiance posted on social media about her grandmother's death. Her heartbreaking Instagram post said, "i cant believe it's been a year since you left earth. i will forever miss you and i wish so badly you could come visit me. i still don't understand why you left on my birthday and i hope i can understand one day. today will always be for you. every time i see a rose i know you're here with me."
But Brooklyn got his most recent tattoo on Jan. 20, 2021, as another tribute to Nicola. The latest tat from young Beckham says (via Us Weekly), "My life, my love, my truth, my breath, my reason, my beauty, my precious." The sweet ink Brooklyn gets dedicated to Nicola are probably just getting started, as the young couple seems very much in love.