This Is How Courtney Love Lost All Of Her Money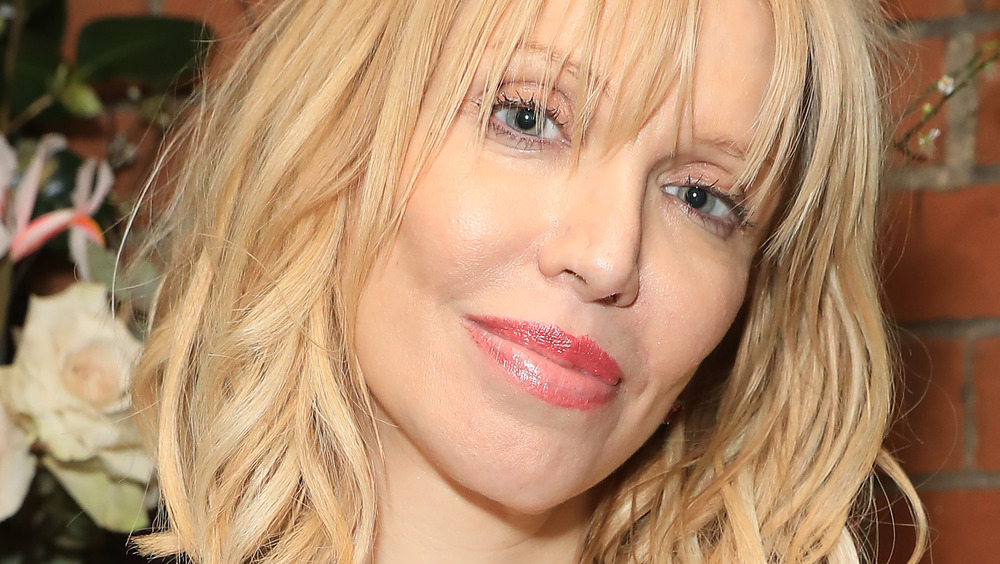 David M. Benett/Getty Images
Courtney Love rose to fame as the frontwoman of the '90s grunge band Hole. Their success helped the rockstar become one of the most talked-about musicians of the decade and the band remains best known for their singles "Doll Parts," "Violet," and "Celebrity Skin."
Over the years, Love's personal life has been well-documented, too. She married the late Nirvana frontman Kurt Cobain, with whom she has a daughter, Frances. Despite his death in 1994, their relationship still remains a hot topic decades later. In 2004, Love released her first solo album, America's Sweetheart, and became an author with the launch of her Princess Ai series, per GoodReads.
Love also pursued an acting career. According to IMDb, she has starred in a number of films, including The People vs. Larry Flynt, Julie Johnson, and Man on the Moon, to name a few. Along with her three Grammy Award nominations, Love also earned herself a nod at the 1997 Golden Globes for Best Actress. In 2020, she won NME's Icon Award.
With decades of work under her belt, it would stand to reason that Love has made a fortune. However, that does not seem to be the case. Keep reading to find out why.
Courtney Love was left nearly bankrupt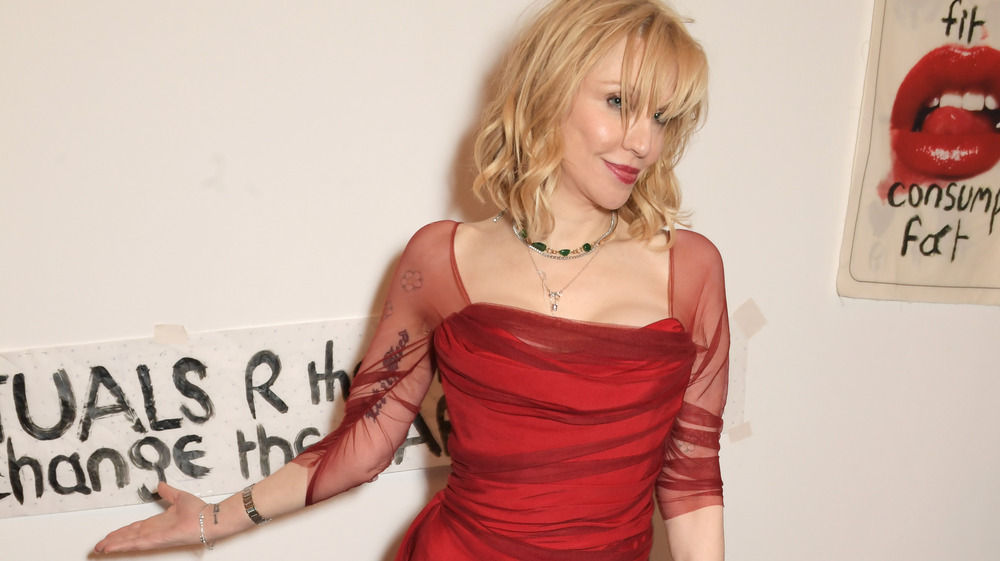 David M. Benett/Getty Images
There is no denying that Courtney Love has achieved a lot of success. However, most of her income comes from control over her late husband Kurt Cobain's publishing rights rather than from her own hard work.
After her husband's death, Love told The Fix that she was not in a good place and was not paying attention to what happened to her cash, explaining she was taking drugs all, day every day. By the time she realized there was something wrong with her finances, she did not have much left. Love and her daughter Frances made the decision to move in with Love's stepfather so they would not be homeless. The "Awful" singer admitted she was so broke that she could nott afford to buy food to eat. 
In an interview with Clash Music in April 2010, Love admitted she was left nearly bankrupt as money was being taken from her account from people she referred to as "douchelords." According to the publication, the account containing the money owed to her from the publishing rights had allegedly been pilfered. It has also been reported that Love has struggled to pay her taxes for many years. As previously reported by The Blast, she owed the IRS hundreds of thousands of dollars for unpaid taxes in 2009, 2011, 2012, and 2016. A document from 2016 stated she owed more than $500,000. Ouch!