Jordan Spieth's Net Worth Is Much Higher Than You Think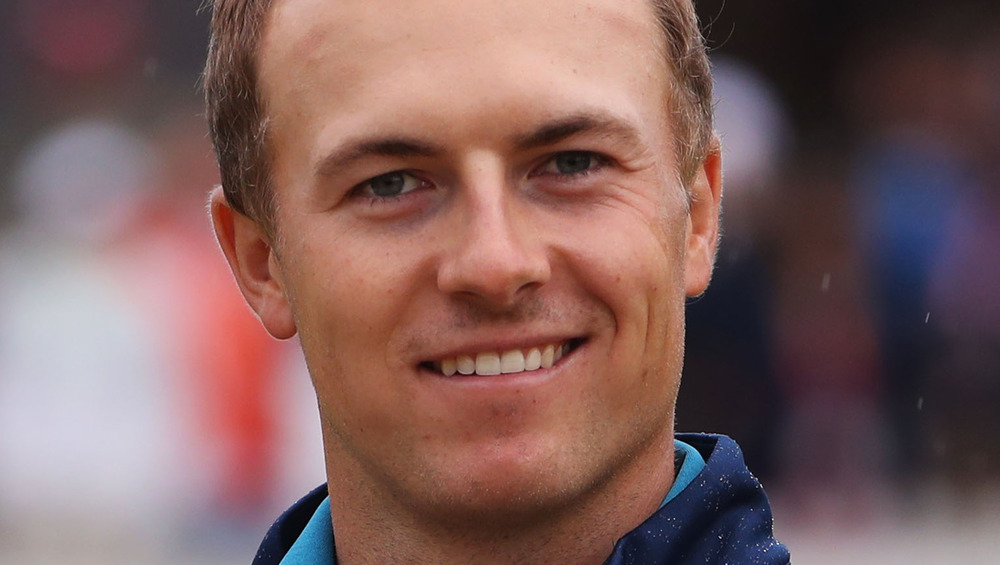 Christian Petersen/Getty Images
It's no secret that Jordan Spieth is one of the most famous golfers on the PGA tour (along with his buddies Justin Thomas and Rickie Fowler). And with his popularity comes plenty of accolades. According to his bio on the PGA website, Spieth boasts 12 career victories, including a Masters win in 2015. He has played in 204 events throughout his career while making 168 cuts, but Spieth went into somewhat of a slump from 2017-2021. The golfer only won one tournament during that time, which was the Valero Open in April 2021. According to ESPN, Spieth played in 82 events, thus going 1,351 days before earning a victory and making his drought come to an end.
"There's peaks and valleys in this sport, but I never expected to go this long," Spieth told ESPN. "Back then, in between wins, maybe I took things more for granted than I should have. It's very difficult to win out here and I'll certainly enjoy this one as much as I have any other." The golfer also revealed that there were times that he doubted whether or not he "would be here" but the victory for him was incredibly sweet. Even though Spieth had somewhat of a slump for the better part of three years, his bank account has continued to grow, thanks in part to a ton of sponsorships. Keep scrolling to find out his impressive net worth.
Jordan Spieth has a lot of money in the bank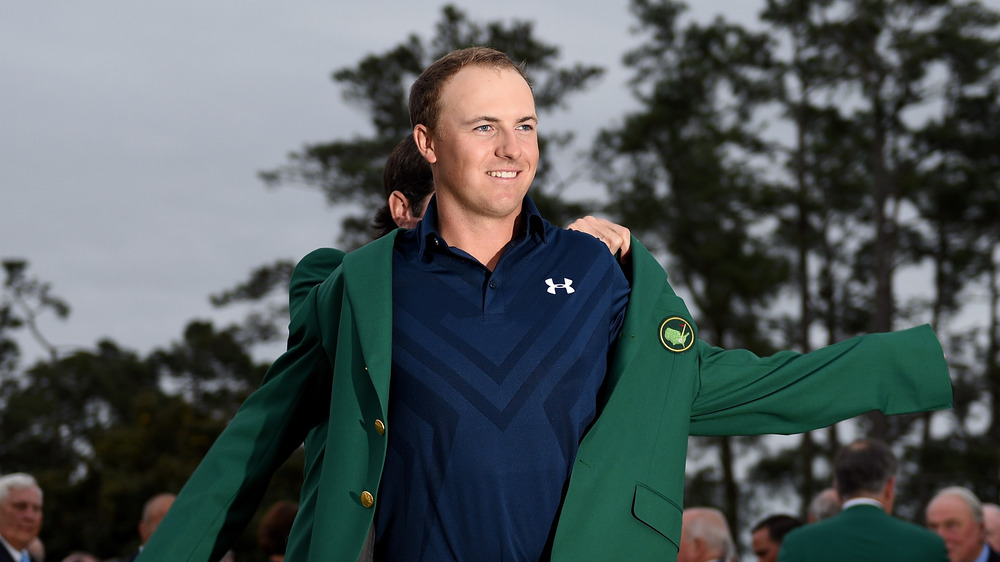 Ross Kinnaird/Getty Images
Jordan Spieth is worth a lot more than many think. According to Celebrity Net Worth, the golfer is worth $110 million (and he's only 27). Less than half of his earnings come from tournament winnings (though $40 million is still pretty impressive). Spieth earns the majority of his income through sponsorships. In 2015, he signed a lucrative deal with Under Armour. According to CBS Sports, the contract's value has not been publicly disclosed, but it's likely somewhere in the ballpark of $200 million (which is similar to the one that Rory McIlroy signed with Nike). Spieth lists plenty of other sponsors on his website, including AT&T, Rolex, Titleist, and NetJets.
The Texas-native has purchased a few sweet houses with his sizable income (via Business Insider). Most of Spieth's real estate is in the Dallas area, where he grew up. In 2015, he purchased a home in the Preston Hollow neighborhood for $2.3 million. A few years later, he bought another mansion in the same neighborhood for $7.1 million — it was initially listed for $9.5, so Spieth got quite the deal. The sprawling estate sits on 16,000 acres and boasts a golf simulator, a guest house, a basketball court, and a workout room. Another added bonus? It's very close to a private airport because we all know that Spieth likely isn't flying commercial. One thing is for sure — it pays (literally) to be Jordan Spieth!