Why Tyrese Gibson Is Finding Himself In Hot Water Over Recent Comments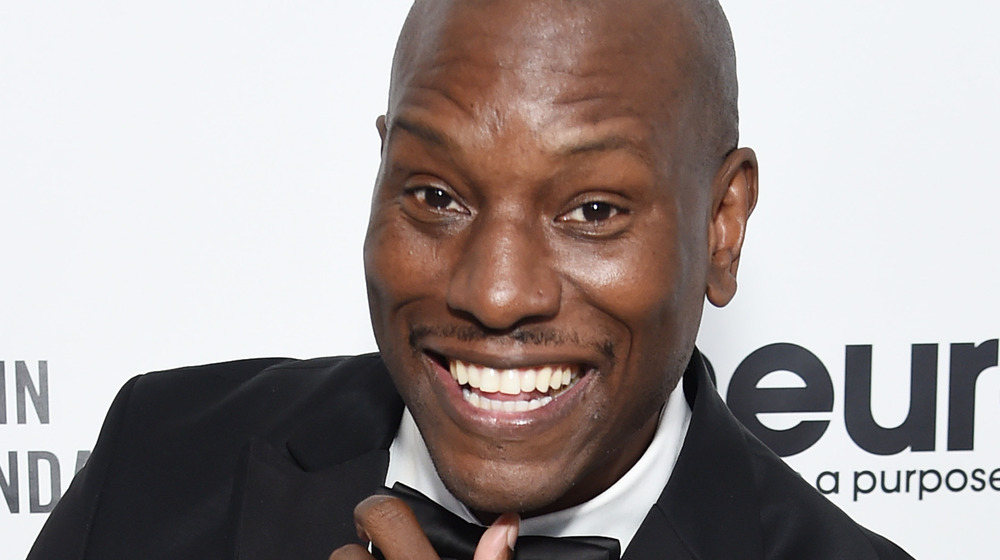 Jamie Mccarthy/Getty Images
Fans are upset with Tyrese Gibson after he inserted himself in yet another "Verzuz" rap battle. The Instagram Live series originally created by Timbaland and Swizz Beatz in the early days of the COVID-19 pandemic has drawn attention for the talent it has showcased and Gibson's commentary. The actor previously went viral for commenting, "Throw in the tile" instead of "towel," during Babyface and Teddy Riley's April 2020 rap battle, which prompted a series of hilarious memes.
However, Gibson has been slammed for oversharing in inappropriate forums in recent months, like his plea to estranged wife Samantha Lee Gibson, who announced their split in December 2020, on Tammy and Kirk Franklin's January 2021 anniversary post, per Complex. "Happy Happy Happy Anniversary," he began in Tammy's Instagram comments. "Magic Magic and more magic... Dear Samanta this was supposed to be us... Remember the Franklins was our marriage GOALS!!!!!!!! Smiling Smiling... I'm gonna get her back watch me! [I think]."
Following Gibson's interesting placement for his admission, it looks like he's misplaced one of his comments again and fans have had it with his attempts to change the mood. Keep scrolling for more details.
Fans can't stop trolling Tyrese Gibson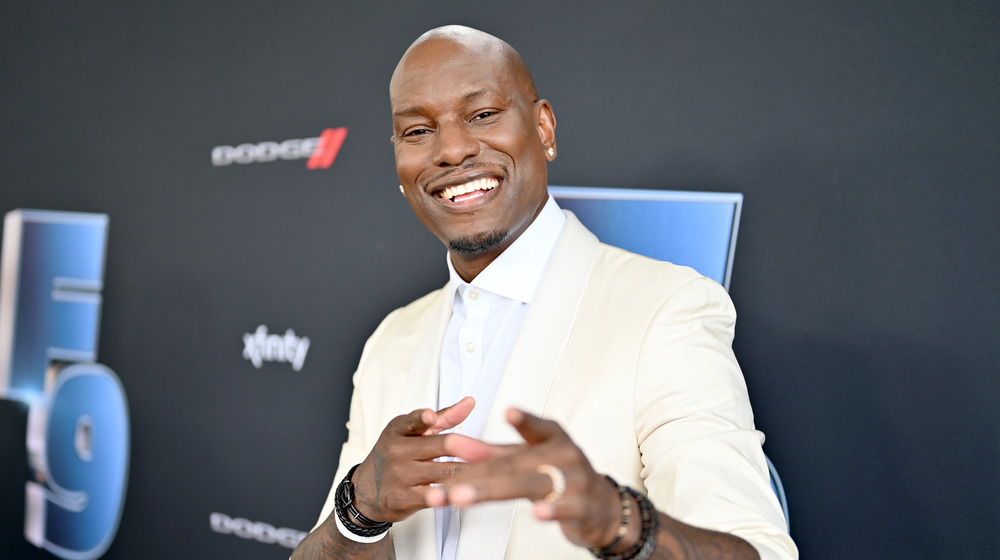 Kevin Mazur/Getty Images
After months of Tyrese Gibson sharing somber antidotes in unlikely places, fans have had enough and they told him so after he was at it again during the April 4, 2021, "Verzuz" battle between the Isley Brothers and Earth, Wind & Fire.
"Hate that my mother used to drink every day – but SHE's the reason I know REAL MUSIC!" he commented as the groups performed on Instagram Live. However, instead of being sympathetic, fans slammed the actor for ruining the vibe. "If we can get through just ONE #verzuz without Tyrese revealing some personal trauma...I would be so grateful" one person tweeted, while another added, "Tyrese is that cousin you gotta warn everybody about when you bring him around. Y'all know the one Face with tears of joy ##Verzuz."
While it wasn't the time and place for Gibson's remarks, he previously opened up about his mother's health struggles in December 2020. "Pray for my mother.... Prayer warriors? if you are looking at this post right now.... please pray for my mother.... Please not with just emoji's, please actually pray.... Sincerely...... Thank you...... Father God we love you and trust you.... Please not now.... Please I'm my mom's baby boy.....," he wrote on a photo of the two. Although he didn't disclose her diagnosis, he later revealed she had been taken "out of an induced coma," per Page Six and was feeling much better. Hopefully, Gibson will find the right outlet to express himself.