Sharon Osbourne Strikes Back At Sheryl Underwood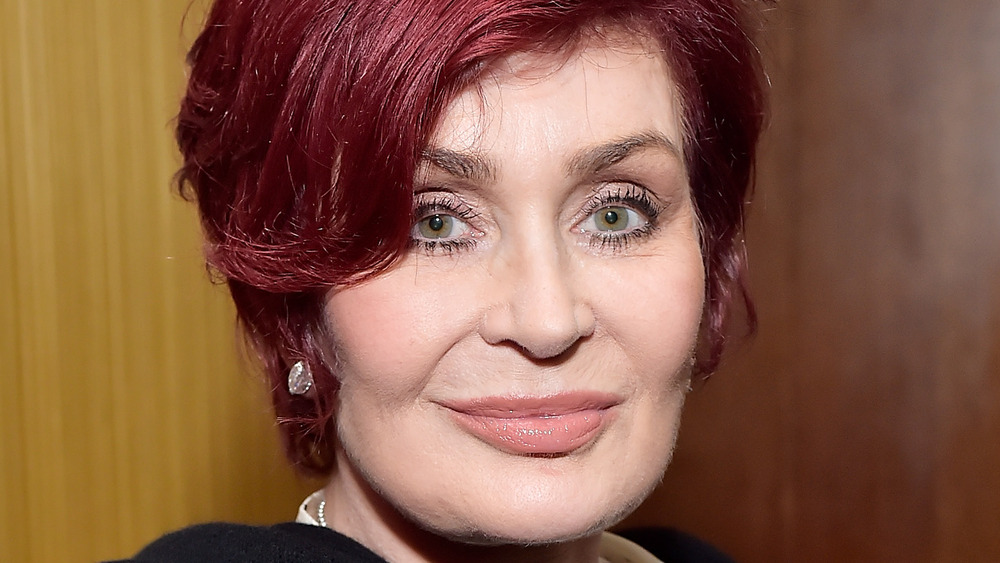 Stefanie Keenan/Getty Images
It's no secret that 2021 has been a dramatic year for talk show hosts, including Piers Morgan and his friend, Sharon Osbourne. To recap, all of the drama began following a March 2021 Oprah Winfrey interview with Meghan Markle and her husband, Prince Harry. While the interview itself was worthy of making headlines across the globe, it also ended up costing Morgan and Osbourne their jobs. On Good Morning Britain, Morgan told viewers at home that he wasn't buying everything Meghan said in the tell-all. Following backlash, he decided to leave the ITV show. Osbourne, who is a longtime friend of Morgan, defended him on Twitter first, then on The Talk in March 2021.
Osbourne and Sheryl Underwood got into a heated exchange where Osbourne became very defensive. "But why is it that because I supported a long-time friend and work colleague of mine for years that everybody goes, if you support him, then you must be racist because he's racist?" Osbourne asked (via Deadline). The show went on hiatus, and by the end of March 2021, Osbourne was out. 
"As part of our review, we concluded that Sharon's behavior toward her co-hosts during the March 10 episode did not align with our values for a respectful workplace," a statement from CBS read (via Page Six). "We also did not find any evidence that CBS executives orchestrated the discussion or blindsided any of the hosts." In April 2021, Underwood claimed that Osbourne had not reached out to her to apologize. Here's why Osbourne is firing back.
The she said/ she said between Sheryl Underwood and Sharon Osbourne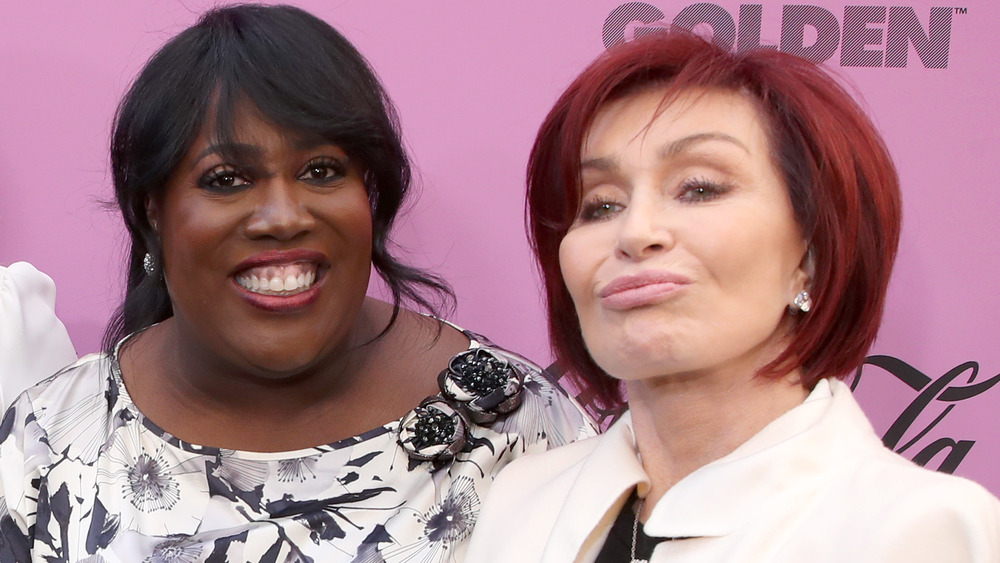 Randy Shropshire/Getty Images
Even though Sharon Osbourne is no longer on The Talk, that hasn't stopped her from speaking out against another allegation against her. She reached out to the Daily Mail in April 2021 to refute claims that she never apologized to Sheryl Underwood following their on-air feud. "I not only sent these messages to Sheryl, but I apologized to her in person in her dressing room," Osbourne told the outlet. "Why are you saying I never apologized Sheryl? What are you trying to do to me? Why are you trying to destroy my reputation? Just be honest. Tell me."
Osbourne also provided a series of screenshots of texts she reportedly sent to Underwood that revealed a few unanswered texts, with the first one dating back to March 12, 2021. "Sheryl, My heart is heavy and I'm deeply saddened by the events that transpired on Wednesday," she wrote. "I don't want to lose my true friend over this. Im sorry for telling you to f**k off during break, I'm sorry for accusing you of fake crying while we were live on air and I'm sorry for losing my temper with you." 
She then went on to call Underwood a "genuine friend" and asked to talk over the weekend. On March 15, 2021, Osbourne sent another text to let Underwood, asking to talk. On March 18, 2021, another message showed that Osbourne was "thinking" about Underwood, it again went unanswered. 
As of this writing, Underwood has not publicly responded to Osbourne.