Former Bachelor Peter Weber Finally Opens Up About Split From Kelley Flanagan
Noel Vasquez/Getty Images
Bachelor stars Peter Weber and Kelley Flanagan didn't get the happily ever after they had hoped. Despite reuniting for Super Bowl LV less than two months after their initial breakup, it seems that any chance of them reconciling are long gone.
In a March 2021 interview with Kaitlyn Bristowe for her Off the Vine podcast, Kelley revealed exactly what went down with Pilot Pete and why they can't be together. "If I could put it in the best way, I think that on my end, there was just a lot of non-negotiables in the relationship," she explained. "Actions kind of speak louder than words and it takes a long time to figure that out. If there was something that I saw as disrespectful in the relationship, I would speak on it and I was pretty vocal," she continued. In the end, Kelley realized the things she was vocal about "weren't really changing." She also revealed that she and Peter "don't communicate."
Peter himself has now finally opened up about the demise of their relationship and seemingly responded to Kelley's interview. Here is what he had to say.
Peter Weber has no hard feelings for Kelley Flanagan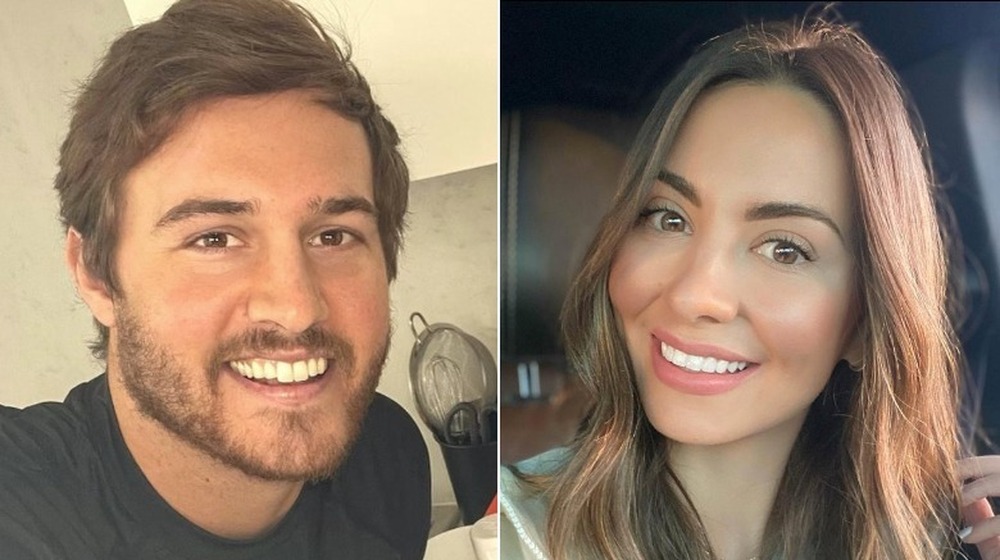 Peter Weber/Instagram; Kelley Flanagan/Instagram
Peter Weber seems to have nothing but love and respect for his former girlfriend. In an April 6, 2021 interview with E! News, he addressed their breakup and said he wishes her well. "I just want her to be happy, more than anything," he said, adding that they are "not in contact anymore." He continued, "But definitely, I'm always rooting for her and want her to find her happiness." Peter went on to explain that his and Kelley Flanagan's romance was "great" and he will "always care so deeply for her." He also said he "learned so much" from the attorney and continued to be "thankful" she was in his life.
According to E! News, Weber was single as of the interview. Meanwhile, a source close to the outlet said Kelley turned down Bachelor in Paradise because she is seeing someone.
Weber previously received sharp criticism for how he handled his Bachelor season. He originally proposed to Hannah Ann Sluss, but called it off a month later when he realized his heart wasn't with her. Then, he attempted to pursue a relationship with runner-up Madison Prewett, which was famously opposed by his opinionated mother Barbara Weber. Fans were generally happy to see Kelley and Peter hit it off months after he broke up with her on the show. However, it seems like Peter is back to square one. Maybe he can sign up for a new shot at love on Paradise.