Piers Morgan Lets Out His Feelings About The Kardashians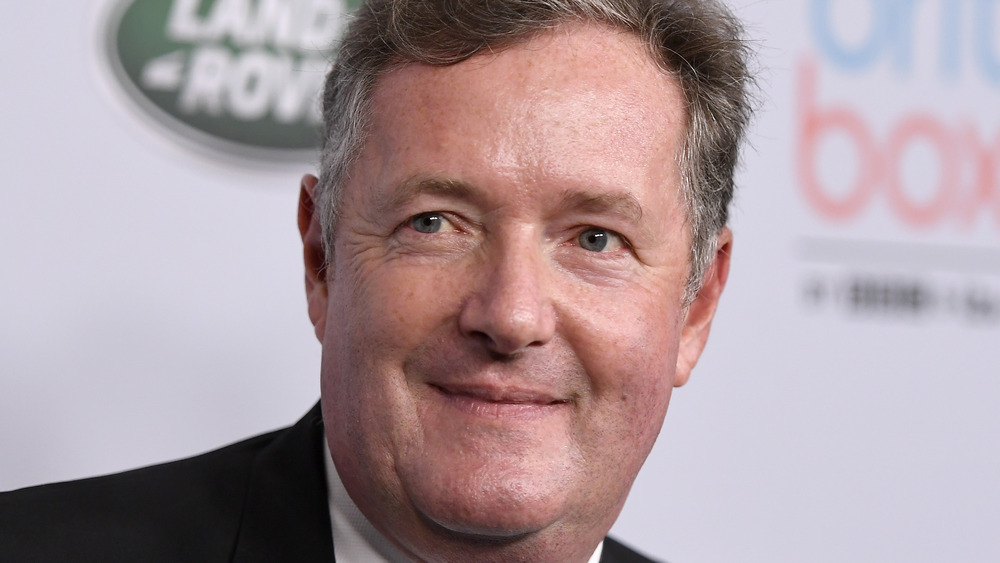 Frazer Harrison/Getty Images
Piers Morgan is never one to hold his opinions back, and this time the Kardashians — specifically Khloe Kardashian — are his target. On April 5, 2021, an image of Khloe wearing a leopard bikini began making the rounds online, though her team worked to quickly take it down. The photo in question didn't seem to have any editing or airbrushing, which is not typically how the Kardashians present themselves on social media.
"Khloe looks beautiful but it is within the right of the copyright owner to not want an image not intended to be published taken down," Tracy Romulus, the chief marketing officer of KKW Brands, said in a statement via Page Six. While many fans praised the natural-looking photo, some are calling Khloe out for helping spread a "complete lie" about social media and how celebrities tend to over-edit their photos.
Now, enter Piers Morgan. The British media figure has had plenty to say about the Kardashians in the past, and now, he's written up his thoughts about Khloe's picture scandal in a piece for the Daily Mail — keep reading to learn what he said.
Piers Morgan says Khloe's bikini picture is 'utterly horrifying'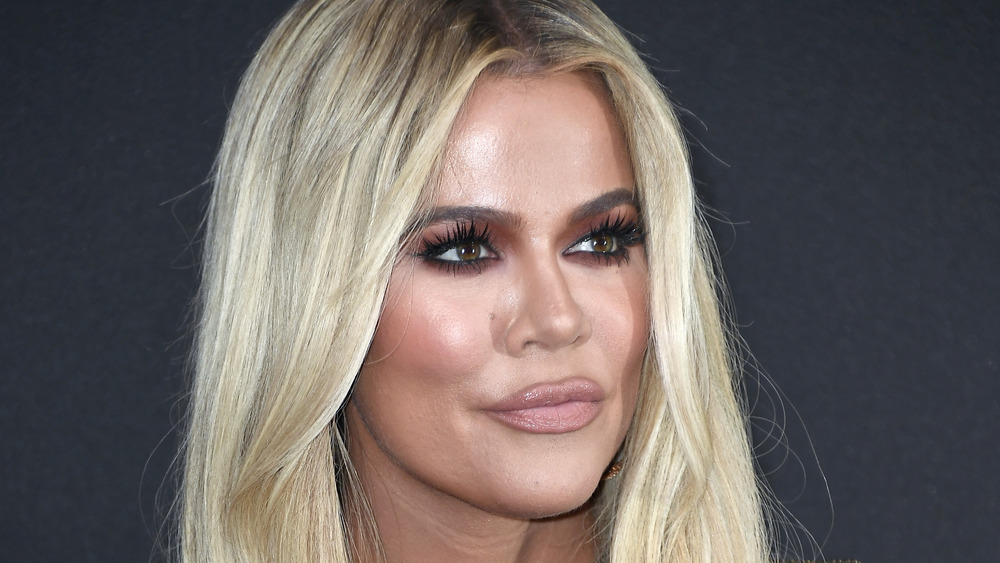 Frazer Harrison/Getty Images
Never one to shy away from sharing his opinion, Piers Morgan has published an article with the Daily Mail in which he weighs in on Khloe Kardashian's unedited bikini photo scandal. Morgan calls the picture "utterly horrifying," though he specifies that it's not horrifying to him, but rather for Khloe herself. "It turns out the very last thing the Kardashians want is for anyone outside the family to ever see what they really look like," he explained, referring to the urgency with which Khloe's team worked to get the photo off of the internet. 
"Khloe Kardashian's not some wondrously sculpted Venus-like goddess after all, she's just a regular woman with regular looks and a regular body shape," he continues, while noting that Khloe has garnered fame by "pretending to be something very different and very special." 
Morgan then slams the entire Kardashian family, calling them "talentless," "fame-greedy," and "hypocritical." He also calls Khloe out for talking about how speculation of her body is "soul-breaking," when, on the other hand, she has made money by starring in a reality show that covers nearly every aspect of her life. 
"In its way, the Kardashian culture of 'fake views' is every bit as corrosive as Donald Trump's penchant for 'fake news,'" Morgan wraps up his article, honing in on the issue of fakery and "how damaging it is" to society.