Who Is Jordan Spieth's Wife, Annie Verret?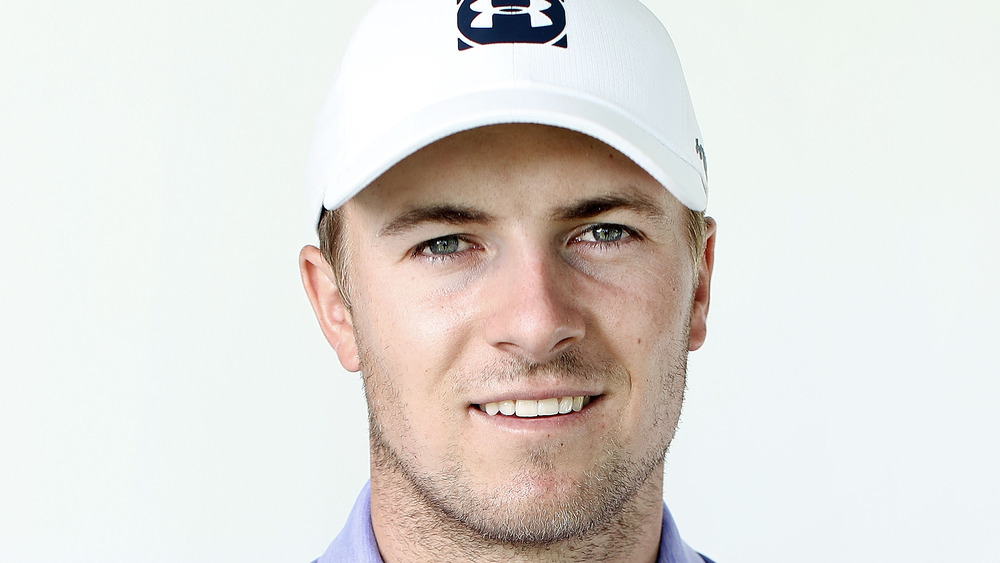 Marianna Massey/Getty Images
There's no doubt that Jordan Spieth is one most talented players on the PGA Tour, and with his stardom comes a hefty fortune. Some of Spieth's wealth is from tournament winnings and the other part is from sponsorships with big names like Rolex, Under Armour, and Titleist. He tends to keep his personal life out of the spotlight, using his Instagram account for golf-related things; however, he has shared a few photos of his wife, Annie Verret, on social media, including one on Valentine's Day and another from her graduation.
According to Sports Illustrated, the couple began dating in high school. Spieth attended Jesuit College Preparatory School, and Verret attended Ursuline Academy (both in Texas). The pair went to different colleges but continued their relationship, tying the knot in 2018. During an April 2021 PGA press conference, Spieth raved over Verret. "My wife has been just a rock to me," he said following his win at the Valero Open. "This is my first win since we've been married, so it's been progressing this way since maybe December. Before that, there were a lot of tough times. When you're struggling at work, you try not to bring it home and that kind of stuff. I'm very grateful for the people I have around me." He also called Verret "unbelievable."
So who exactly is the leading lady in Spieth's life? Keep scrolling to find out more about Mrs. Spieth.
Annie Verret also has a background in golf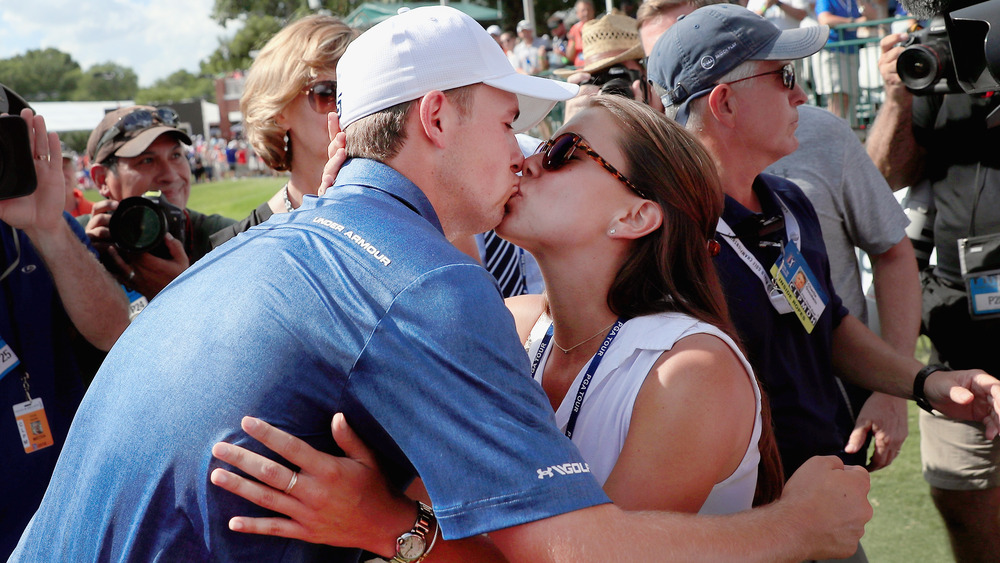 Tom Pennington/Getty Images
It's no secret that Annie Verret is one of her husband's biggest supporters, and she has been a constant in the stands throughout his career. Verret also happens to have a background in golf, and according to her LinkedIn profile, she worked at The First Tee of Greater Dallas for a few years. Verret began her career with the organization in 2013, serving as an Outreach Assistant Intern. After that, she switched roles to Community Outreach Intern before getting promoted to an Event Coordinator. Verret was with the organization until 2017, when she switched gears and worked as the Director of Development at The Birthday Party Project, which plans birthdays for homeless children. Verret's LinkedIn profile stops in November 2018, right around when she and Jordan Spieth tied the knot. She also worked for the American Heart Association right out of college.
According to Biography Mask, Verret was a stellar student, maintaining a 4.0 GPA in high school. In college, she was a member of the Alpha Lambda Delta Honors Society, and she was on the honor roll two times. Verret has a profile on Instagram but unfortunately, it's set to private, meaning that fans will just have to follow her husband if they want to see any photos. She has 806 followers, which are presumably only people that she knows. Hopefully, we'll be seeing more of Verret on the PGA Tour because she seems like a pretty phenomenal person.