Whatever Happened To Kel Mitchell?
Kel Mitchell was once All That. Now, he's (more or less) disappeared. So, what happened to the hilarious Nickelodeon star?
Born in Chicago, Illinois, Mitchell beat out "thousands" of other child actors, per IMDB, to be one of the original cast members on All That, appearing from 1994 to 1999. Mitchell also starred alongside pal Kenan Thompson on Nickelodeon's Kenan & Kel. Those were the days! But perhaps the side-splitting actor's most famous project would be his movie spin-off, the immortal Good Burger. 
In 1997, Mitchell played the aloof Ed in Good Burger, a fast-food flick turned-adventure comedy also starring Thompson. Though it only grossed $23 million worldwide, it's arguably become a cult classic. The film not only showcased Mitchell's comedic "secret sauce," but with unforgettable moments like a performance from Abe Vigoda, and a George Clinton musical number, it's no wonder fans are "knee deep" with praise even today. Mitchell and Thompson even reunited for a Tonight Show Starring Jimmy Fallon sketch in 2015, and opened a Good Burger pop-up restaurant in 2019, per Entertainment Weekly, where fans could hear the "Welcome to Good Burger" catchphrase in real life. Sadly, Mitchell's career would soon go, to an extent, "in the grinder."
Kel Mitchell's biggest roles are behind him. Like, back in the '90s behind him. But that doesn't mean he hasn't stayed busy, even if he isn't Good Burger-level famous anymore. So, what happened to the Nickelodeon superstar who assured us "we're all dudes"? Scroll down to find out.  
Kel Mitchell settled down and found religion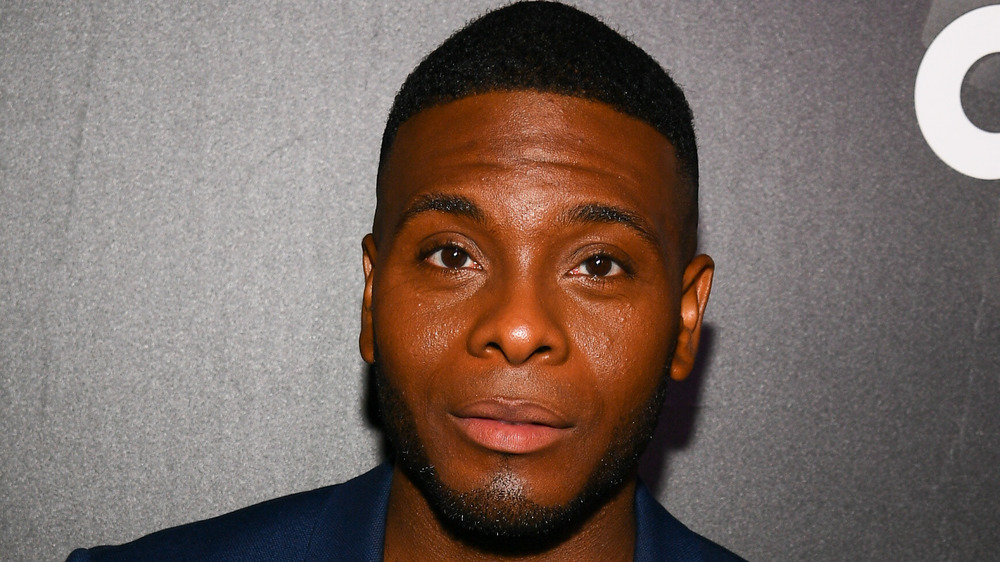 Dave Kotinsky/Getty Images
So what happened to Kel Mitchell? The star is worth $3 million today, per Celebrity Net Worth, and does have some recent roles to his name. He starred on Nickelodeon's Game Shakers, was a panelist on the series Deliciousness, and did quite well on Season 28 of Dancing with the Stars in 2019. He also put the Good Burger paper hat back on for some recent All That sketches. But it's a far cry from his fast-food heyday, and that's mostly due to Mitchell finding solace elsewhere. 
In 2020, Mitchell welcomed his second child with wife and rapper Asia Lee, per Us Weekly, previously having two children from his first marriage. As he wrote on Instagram, "The Mitchell squad loves this new addition to our family! God is awesome!" And yes, after turning to drug use during a dark period in 2004, in which he had "hit a wall," as he told People in 2015, Mitchell the found religion. It helped get his life back on track. Mitchell's grandfather was a pastor, and in 2019, Mitchell himself became a youth pastor at Spirit Food Christian Center in Los Angeles, Calif., spreading positivity in a whole new way.
"Once I found that clarity with Christ, I knew everything would work out," told People. "I enjoy living this life, I don't let things frustrate or worry me anymore. I don't do that because I have peace in my heart. I have God."

If you or someone you know is struggling with substance abuse and mental health, please contact SAMHSA's 24-hour National Helpline at 1-800-662-HELP (4357).