Kaley Cuoco Has A Huge Number Of Pets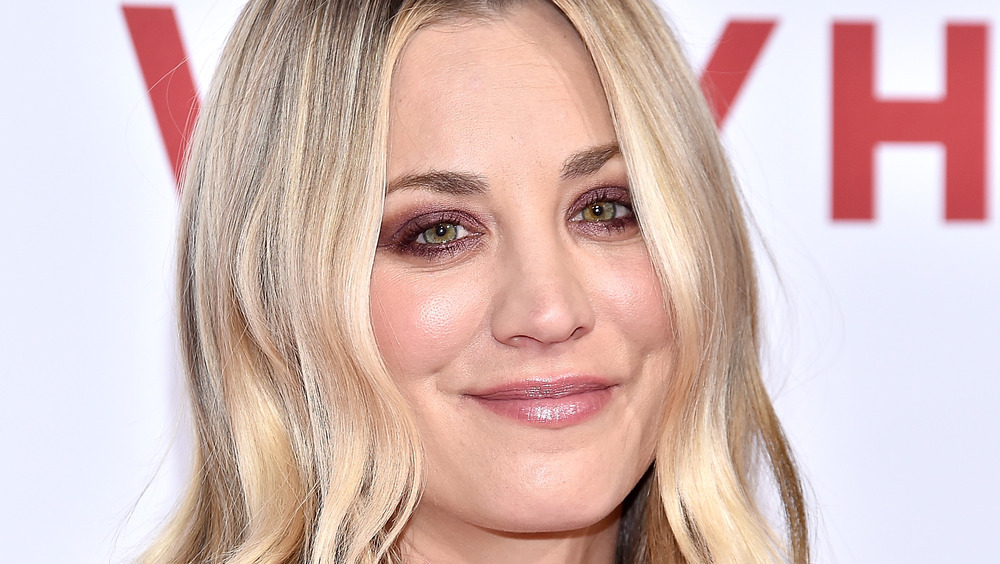 Mike Windle/Getty Images
Kaley Cuoco has given us so many amazing characters in TV shows. From playing Penny Hofstadter in The Big Bang Theory to playing Cassie Bowden in HBO Max's The Flight Attendant, she never fails. Plus, all of her work has made Cuoco incredibly wealthy. In fact, as Deadline reported, Cuoco was reported to make $90 to $100 million for her part on The Big Bang Theory.
Because we love her characters so much, we love everything about Cuoco. She had a really interesting life before landing her role in The Big Bang Theory. She's obsessed with riding horses, but has admitted that it can be really dangerous. Also, in true Cuoco candidness, the star has also opened up about going under the knife and isn't remotely ashamed. Good for her! 
While there's so much to love about Cuoco, one thing we can't resist talking about is how many pets she has. One scroll through her Instagram account and it's apparent she's a pet parent! Here's the scoop.
Kaley Cuoco has so many dogs that she won't say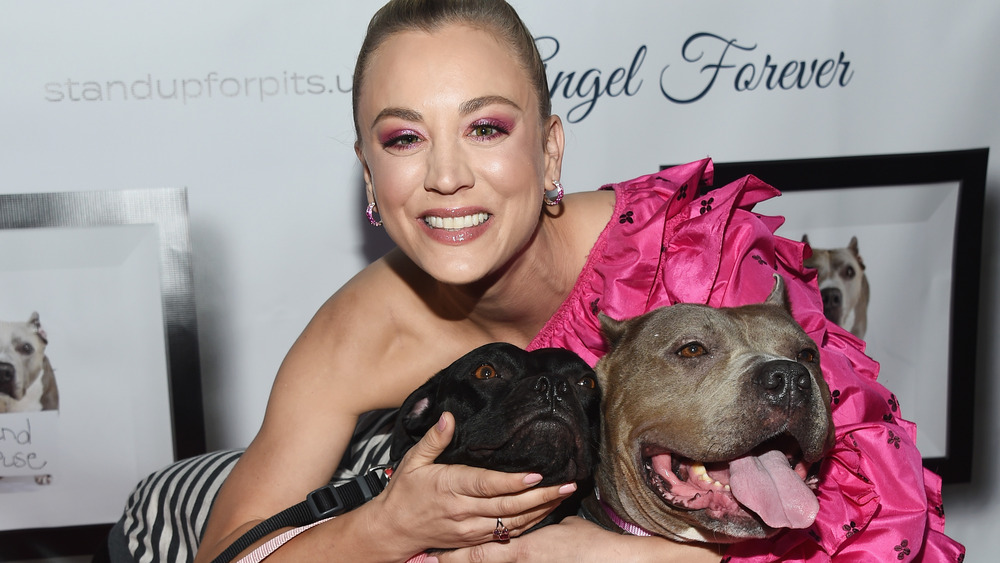 Amanda Edwards/Getty Images
Kaley Cuoco and her husband, Karl Cook, have so many animals that she won't even say. In an interview with Variety, Cuoco explained that the two of them have a barn to house their 25 horses. The Flight Attendant star wouldn't answer how many dogs she has. "I'm not allowed to say how many I have, because I am afraid they will come knocking, saying that it's an illegal amount," Cuoco explained.
Cuoco appeared on The Kelly Clarkson Show on Oct. 15, 2019 and was challenged to name all of her animals. Cuoco shared about her dog, Norman, calling him the love of her life. She has a rabbit named Simon. She also rescued a goat and named him Tarantula because, as Clarkson pointed out, "he looks like a goat but his coloring is that of a tarantula." Cuoco showed off her rescue Pit Bull named Blueberry too. Obviously, Cuoco remembered all of their names.
In a heartbreaking Instagram post in early 2021, Cuoco let fans know that Norman died, writing: "Norman, you were my entire world for 14 years. Thank you for smiling at me as you left this world, confirming once again our language was ours alone. You will always have my heart."