The Real Meaning Behind Taylor Swift's 'The Other Side Of The Door' (Taylor's Version)
Kevin Mazur/Getty Images
Taylor Swift fans are getting more music as she is set to release Fearless (Taylor's Version), the re-recording of her 2008 album, at midnight on April 9, 2021. The singer — who dropped two back-to-back albums, Folklore and Evermore, in 2020 and 2021 — shared a note via Instagram in March 2021 explaining her decision to re-release the album.
She wrote, "Artists should own their own work for so many reasons. But the most screamingly obvious one is that the artist is the only one who really knows that body of work." Swift also said that "the process has been more fulfilling and emotional than I could've imagined," adding that it's made her "more determined to re-record" all of her old music, which is now owned by Scooter Braun and his private-equity group, Ithaca Holdings.
On her mission to rightfully own everything she writes and produces, Swift has already released "Love Story (Taylor's Version)" and two previously unheard songs "from the vault" called "You All Over Me" and "Mr. Perfectly Fine." The new album will also feature tracks we already know and love, including "Fearless," "Forever & Always," as well as "The Other Side of the Door." Keep scrolling as we dive into the meaning of the song.
This Taylor Swift song is about playing games in a relationship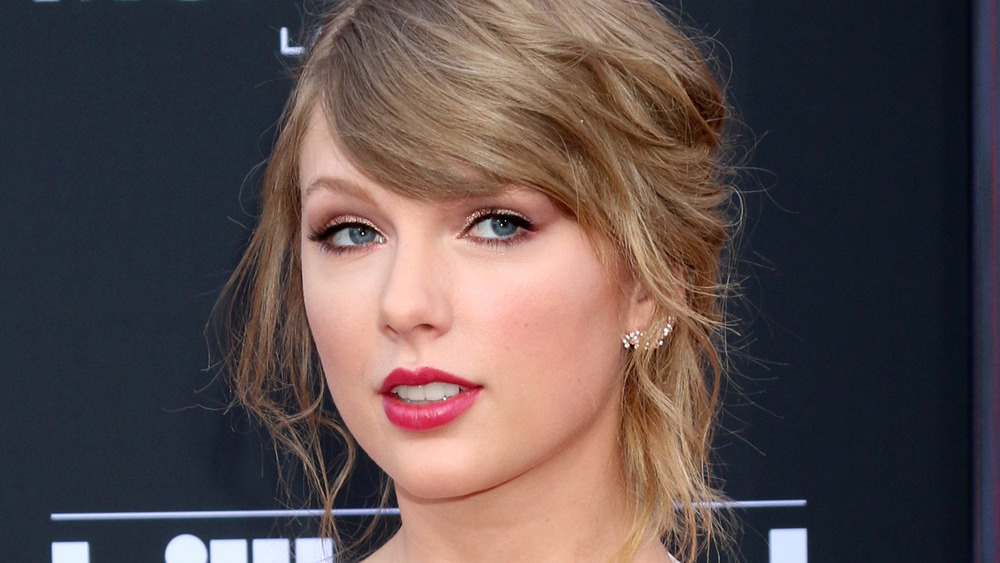 Shutterstock
Taylor Swift's "The Other Side of the Door (Taylor's Version)" is about playing games and how it can affect a relationship. On it, she sings (via Genius): "When I left, I wanted you to chase after me / Yeah, I said, 'Leave,' but all I really want is you / To stand outside my window throwing pebbles / Screaming, 'I'm in love with you.'" In the lyrics, she also refers to her "stupid pride" and "all the things that I misread" that have left her without her person.
At the time, the 19-year-old explained the song's meaning, telling iTunes (via Genius), "It talks about when you're in a fight with someone you're in a relationship with and you're like, 'Leave me alone, don't ever talk to me — I hate you!' But what you really mean is, 'Please go buy me flowers and beg that I forgive you and stand at the door and don't leave for three days.' It's like all about the dramatics of relationships where you're like, 'I hate you so much, I don't ever want to talk to you again!,' if you mean the opposite" She added, "So that's a fun one that I'm really excited about getting out there."
Now, years later, the country tune is still a certified jam and just as underrated as it was when it came out in 2008.