The Real Meaning Behind Taylor Swift's 'Forever & Always (Taylor's Version)'
Shutterstock
Taylor Swift is about to have her fans jumping on their beds singing into a makeshift hairbrush microphone like it's 2008 with the release of Fearless (Taylor's Version). The album has 26 songs on it, including six never released tunes that almost made it onto the original Fearless album.
Prior to the April 9, 2021 release of the revamped Fearless album, fans got a taste of three full tunes from it. Swift dropped "Love Story (Taylor's Version)" in February 2021 and the song debuted at the No. 1 spot on Billboard's Hot Country Songs chart. She also treated fans to two "From The Vault" songs, including "You All Over Me" and "Mr. Perfectly Fine."
"You All Over Me" includes background vocals from country singer Maren Morris and speaks of a split that you can't seem to get over and the eventual acceptance of said breakup. Many fans believe the song is about Joe Jonas because some of its lyrics reflect those of Swift's Speak Now song "Last Kiss," which is thought to be about Jonas as well. Fans are even more convinced that "Mr. Perfectly Fine" is about Swift's famous ex boyfriend. The song details the myriad of emotions that come with going through a breakup from someone you thought was perfect for you.
An original Fearless song — "Forever & Always" — reflects the message of "Mr. Perfectly Fine". In honor of Swift's first re-recorded album, let's dive into the lyrics of breakup anthem "Forever & Always (Taylor's Version)."
'Forever & Always (Taylor's Version)' is a scathing breakup song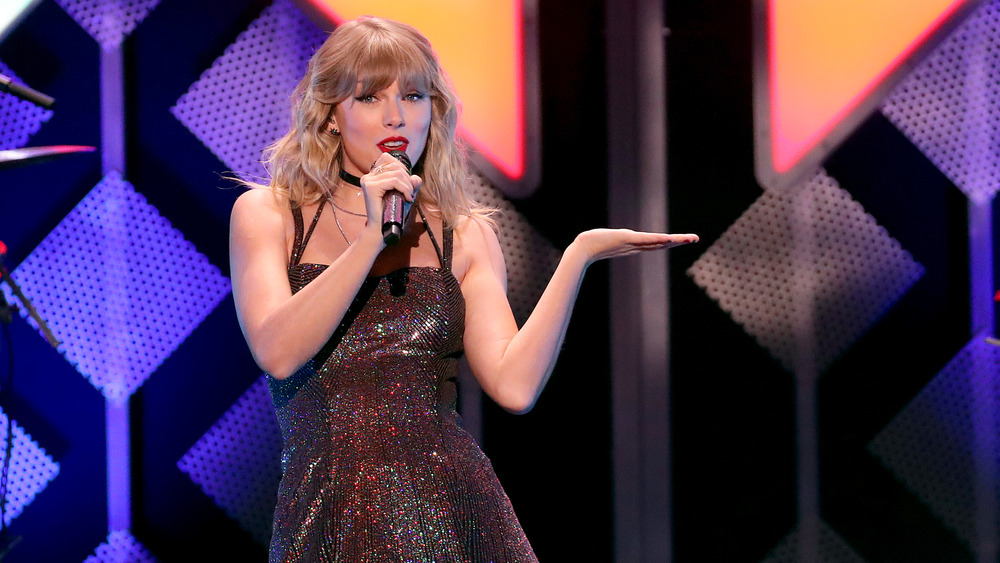 Manny Carabel/Getty Images
Taylor Swift does not hold back her breakup anger in "Forever & Always (Taylor's Version)." The song is clear and to the point: It questions a guy who told her that he loved her and then seemingly changed his mind out of the blue. "You looked me in the eye and told me you loved me / Were you just kidding?" she asks in the first verse of the song, per Genius. "Baby, what happened? Please tell me / 'Cause one second it was perfect / Now you're halfway out the door," she continues.
The chorus focuses on the distress Swift feels as she contemplates the impending doom of the relationship, before continuing to belt out her sorrows. "Oh, and it rains in your bedroom / Everything is wrong / It rains when you're here and it rains when you're gone / 'Cause I was there when you said forever and always," she croons.
Swift confirmed that the original "Forever & Always" is about Joe Jonas in an appearance on The Ellen Degeneres Show, per PopSugar. The song was written and recorded last minute, and the pair broke up a month before the song was released. While the relationship was short-lived, the songs about it last forever.
Joe Jonas has been pretty tight-lipped about 'Forever & Always'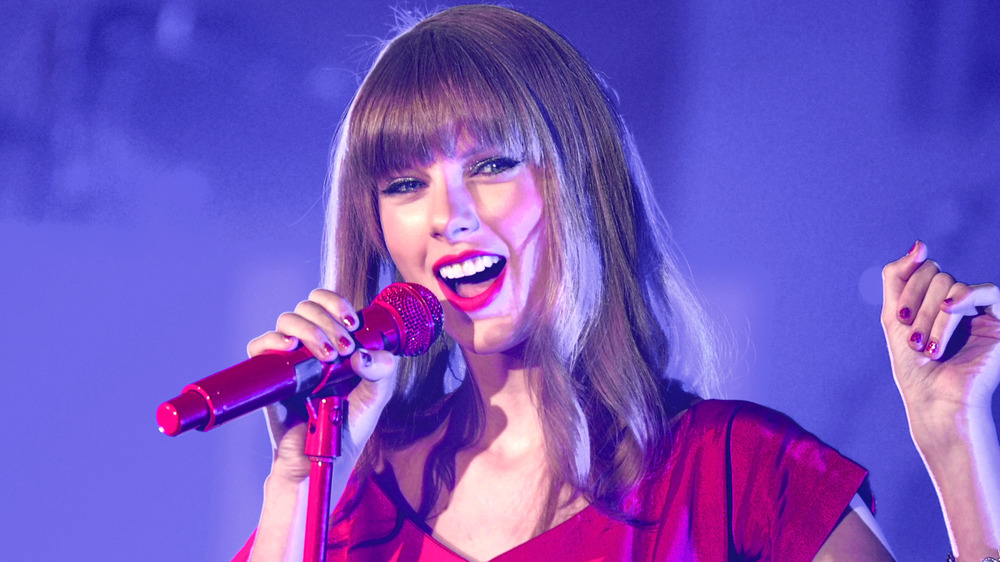 Shutterstock
Taylor Swift's "Forever & Always" is about the end of her relationship with Joe Jonas. Writing the song seemed therapeutic at the time. "It's about watching somebody fade away in a relationship," she said. "They said they were going to be with you forever, that they loved you, and then something changed in the relationship and you don't know what it is, but you're watching them slowly drift" (via Genius). Swift continued, saying the song started out with a "pretty melody," but ended with her "screaming." Who wouldn't feel angry after a rejection?
As for his feelings on the song, Jonas did not have much to say. He told Access in 2015, "That's part of being a musician, I guess. You write songs about each other." Jonas did not throw shade at his ex-girlfriend and said they were "cool" and still "friends."
As soon as we hear, "And I stare at the phone, he still hasn't called / And then you feel so low you can't feel nothing at all / And you flashback to when he said forever and always," we're transported right back to 2008!