How The Tokyo Olympics Will Look Different For Simone Biles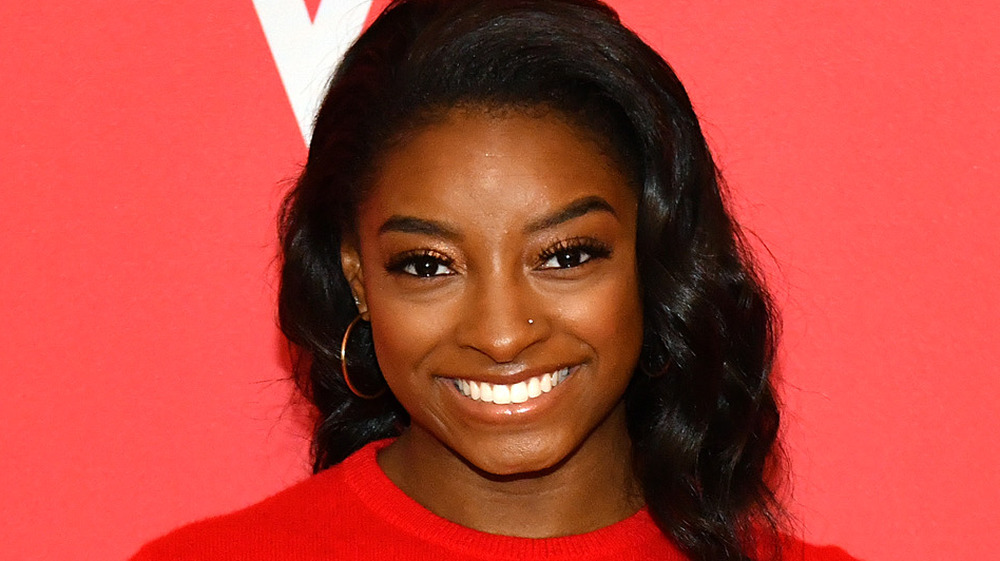 Craig Barritt/Getty Images
Like many of us who are still in quarantine due to the COVID-19 pandemic, Simone Biles is learning to adjust to "the new normal." Due to the pandemic, the renowned Olympic medalist took time off in 2020 after her road to the Tokyo Olympics was postponed. In an April 2021 interview during the Team USA Tokyo Olympics media summit, Biles told People that the postponement of the Olympics had a silver lining for her: being able to spend quality time with her loved ones.
"After Rio [in 2016] I actually took a year and a half off, so that was definitely the most time I've ever had off. For the quarantine, seven weeks off," Biles says. "I already knew that if the Olympics were to be postponed, I was going to take about three months off just to gather my thoughts, protect and take care of my body and mind, my spirit."
When Biles isn't spending time with her friends and family, she tells the outlet that she's cheering on her boyfriend, Houston Texans safety Jonathan Owens, at his NFL games. While it may seem like Biles has a lot of downtime, she doesn't, considering that she's still preparing for the Tokyo Olympics in Summer 2021. Here's how the Tokyo Olympics will look different for the athlete.
Simone Biles' family won't be at the Tokyo Olympics due to COVID-19 safety measures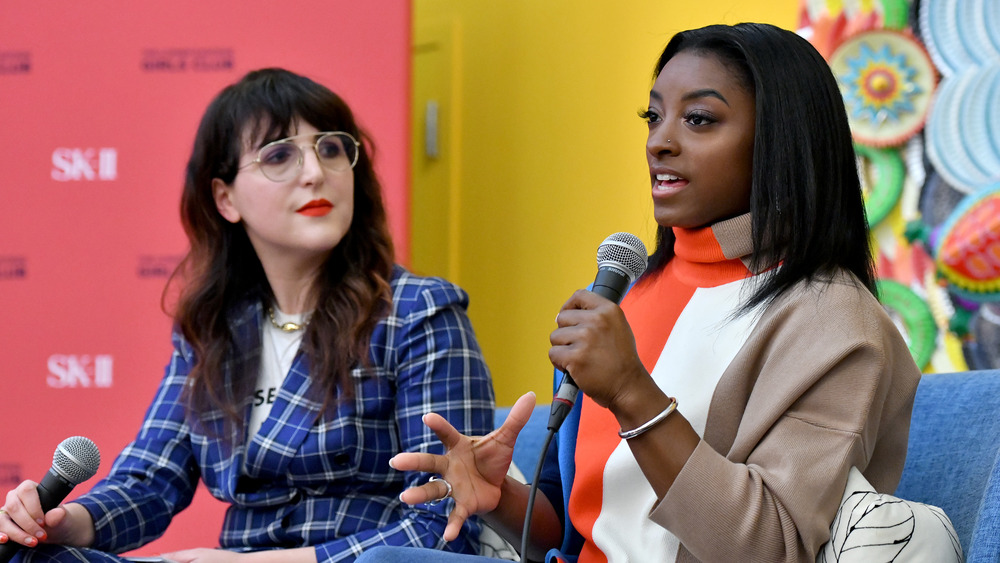 Craig Barritt/Getty Images
Unfortunately, Simone Biles' experience at the 2021 Tokyo Olympics will be a little different from the usual, since her family members won't be in attendance for her competition. She told People that it would be her first competition without her family watching her in the stands cheering, as she reveals she's "never competed without my family there."
Due to Japan's decision to bar foreign spectators in fear of coronavirus transmission, Biles' family will have to support her from home. "I know it was really saddening for them to hear the news. But at the end of the day, we have to do what's right and protect ourselves," Biles said. "Again, we have to protect Tokyo and their citizens so I fully understand and agree with their decision."
Biles won't have her loyal supporters by her side, but she says her family is likely to throw a watch party to celebrate. "I know they're going to have a party here at the house. Well, not like a party but a watch party here at the gym and at the house with close family. They'll be there in spirit, I know it's going to be hard," Biles added. "It'll definitely be different, I've already joked about how my mom is trying to get a credential or be media. She's going to do something to be there because I've never not had my family. It's going to be really, really weird but we're going to have so much support there in spirit."