The Real Meaning Behind Taylor Swift's 'Love Story' (Taylor's Version)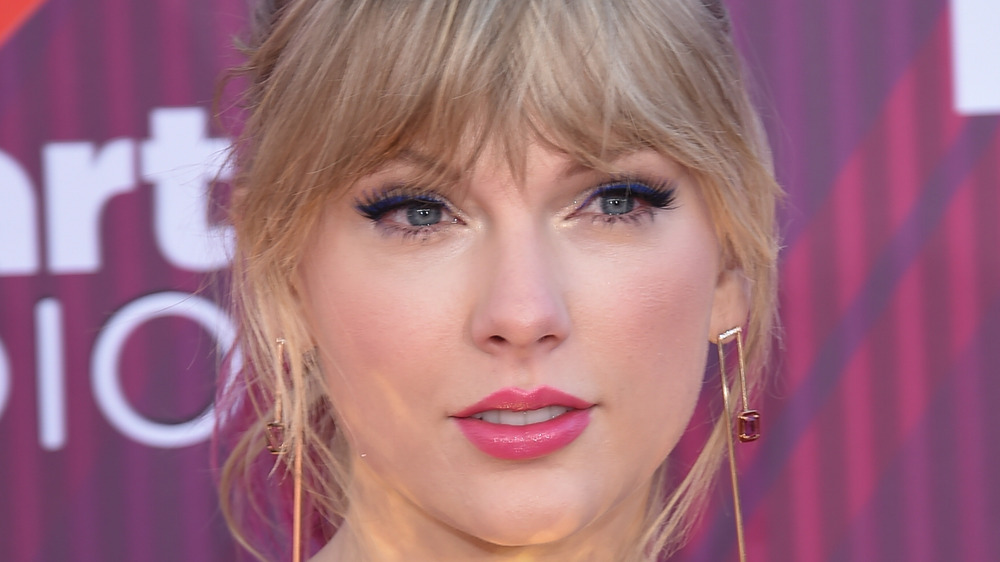 Shutterstock
In 2020, Taylor Swift announced that she was going to be re-recording her old albums. The news made headlines and marked Swift's first step in regaining control of her own music after her master recordings had been sold by Scooter Braun and her former label head Scott Borchetta without her knowledge, per ABC News. Swift's plan was to create new versions of her first six albums (in addition to adding never before heard songs from her vault) of which she would retain ownership. The new recordings will eventually replace her old songs on streaming platforms.
At the time of her announcement, many Swifties wondered if their idol would re-release her albums chronologically, but Swift quickly made the answers clear. In December 2020, Swift gave fans a sneak peek of what she had been working on in a commercial from Ryan Reynolds' agency. The commercial featured a snippet of Swift's iconic song, "Love Story" from her second studio album Fearless, which was released by Big Machine Records in 2008. Fans immediately speculated it would be the first official release from Swift's re-recordings and they were right.
Swift released the new version of "Love Story", this time aptly titled "Love Story (Taylor's Version) in February 2021. The song's lyrics are a modern retelling of Shakespeare's star-crossed lovers with references to Romeo and Juliet. But does Swift's new version have another twist? Keep scrolling to find out.
'Love Story (Taylor's Version)' is her take on a Shakespearean tragedy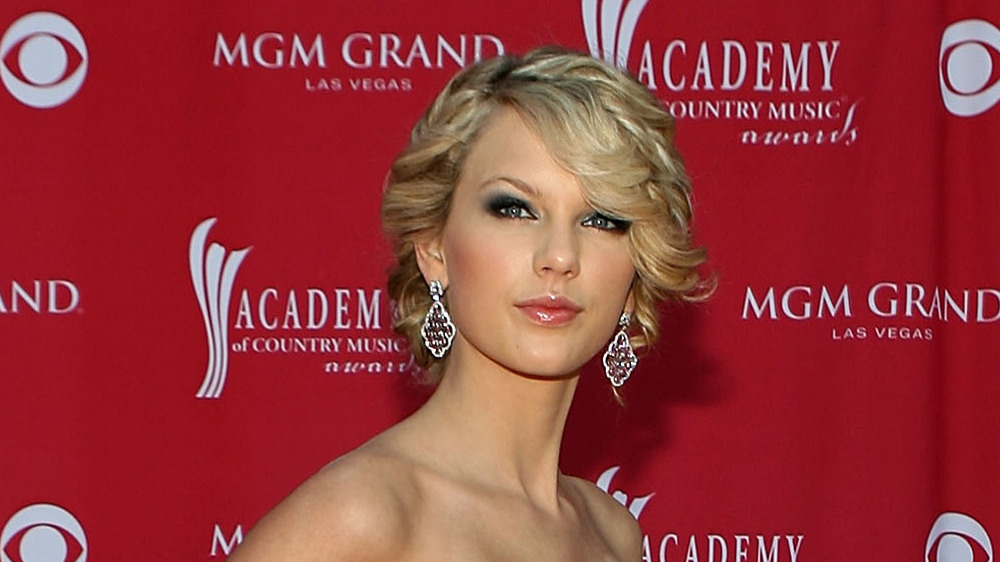 Michael Buckner/Getty Images
Staying true to her old recordings, Taylor Swift's 2021 version of "Love Story" does not have any changes in its lyrical content, but that doesn't mean that the lyrics aren't relevant 13 years later. Lyrics in the chorus: "That you were Romeo, you were throwing pebbles / And my dad said, 'Stay away from Juliet," per Genius, reflected Swift's attitude towards forbidden love and familial disapproval — something everybody can relate to in relationships.
As she told a fan in 2009, "Love Story" was relatable because it was written about a guy she liked but never got to date because her family didn't like him. "When I introduced him to my family and my friends, they all said they didn't like him. All of them," Swift recalled for TIME. "For the first time, I could relate to that Romeo-and-Juliet situation where the only people who wanted them to be together were them." Swift noted that the song was the "most romantic song" she's ever written.
While most Shakespearan works end up in tragedy, Swift flips the lyrics on her ending by having Juliet "pick out a white dress," to marry Romeo, which totally speaks to listeners who are romantics at heart. It's no wonder that listeners are just as — if not more — obsessed with "Love Story (Taylor's Version)" as they were when it was released over a decade ago.