The Tragic Death Of Dennis Hopper From Waterworld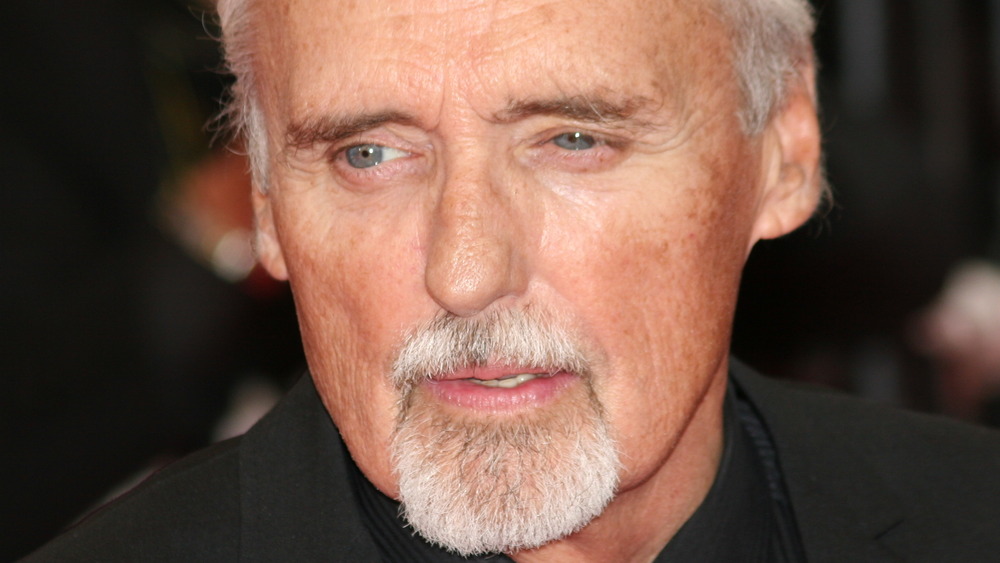 Shutterstock
Directed by Kevin Reynolds, 1995's Waterworld was a post-apocalyptic film set in "a future where the polar ice-caps have melted and Earth is almost entirely submerged," per IMDb. The film was badly reviewed and deterred Kevin Costner's road to stardom, according to Forbes. In the movie, Costner took on the lead role of the Mariner — a drifter who attempts to make peace with his new environment while trying to save it. His Waterworld co-stars included the likes of Jeanne Tripplehorn, Tina Majorino, and Dennis Hopper.
Despite the initial negative reception, Waterworld gained somewhat of a cult following in the decades after its release. Per Looper, the film "spawned an awesome attraction at Universal Studios." It also raked in some decent change, grossing "$264 million globally during its theatrical run," according to The Hollywood Reporter. In 2021, Waterworld celebrated its 26th anniversary, compelling fans to revisit the film and reminisce about the film's cast, including Hopper, who gave a scene-stealing performance as Deacon.
While he went on to have quite a successful career after Waterworld hit theaters, sadly, the actor died in 2010.
Dennis Hopper died after months of family drama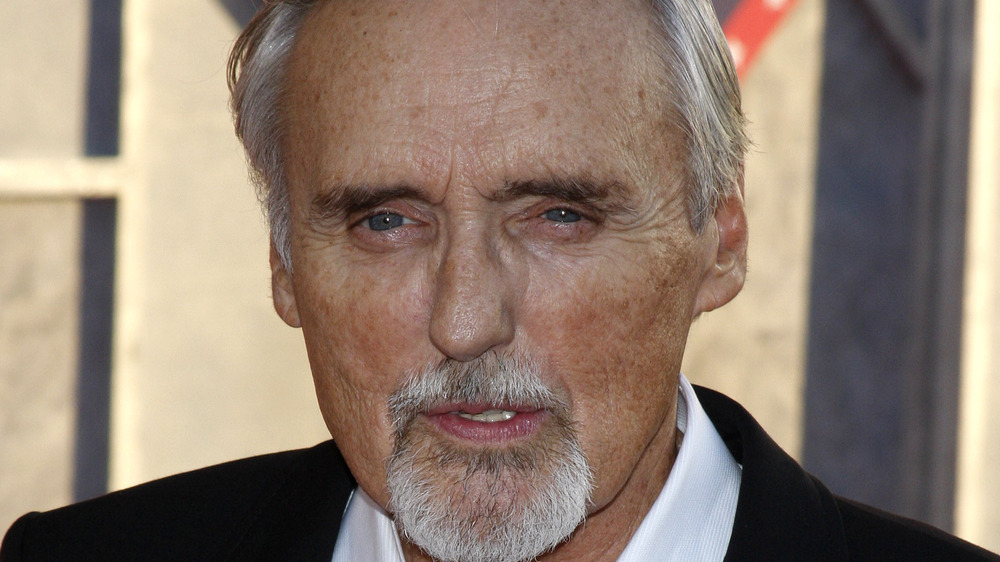 Shutterstock
According to The New York Times, Dennis Hopper died on May 29, 2010, in his California home. Hopper was 74 at the time of his death and the cause was "complications from metastasized prostate cancer." The outlet noted that Hopper fell ill in the fall of 2009, and began treatment for prostate cancer after first being diagnosed in 1999. In the press, Hopper's diagnosis was seemingly almost overshadowed by his five marriages, which all ended up in divorce.
Per CNN, Hopper and his fifth wife, Victoria Duffy, were in the midst of a very public divorce in the months leading up to his death. "I wish Victoria the best but only want to spend these difficult days surrounded by my children and close friends," Hopper said in a statement after he was hospitalized in January 2010 (via The New York Times).
Although Hopper had a difficult love life, he was well-respected for professional life, having earned two Oscar nominations over the course of his illustrious career.