Kelly Clarkson's TMI Story Has People Cringing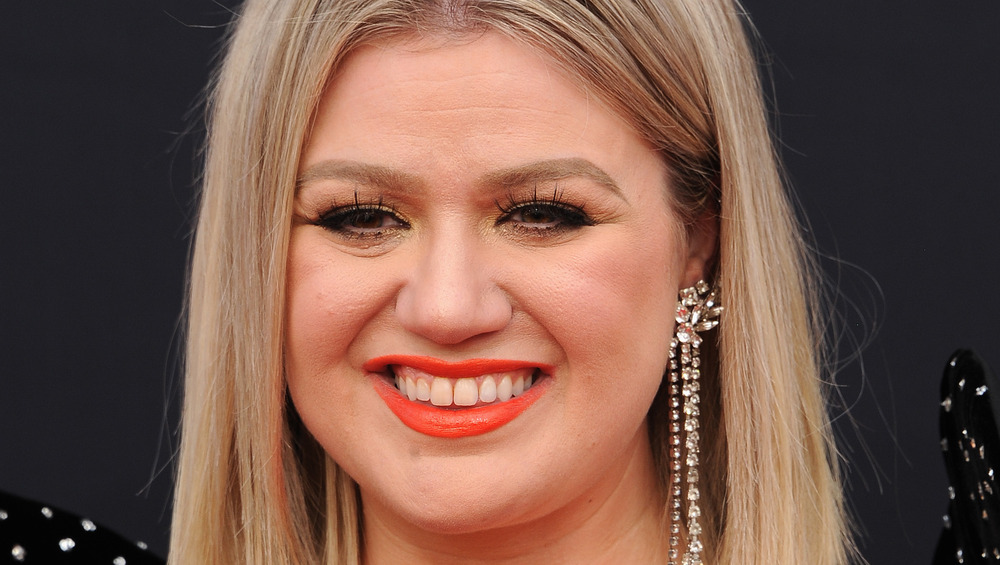 Shutterstock
One of the reasons why Kelly Clarkson has such a large fan base is because of her ability to relate with people. The singer is never shy about sharing embarrassing moments from her life, but sometimes she goes a bit too far. When Clarkson isn't busy touring and performing, she's hosting her new self-titled talk show. The mother of two announced her new project in 2018, expressing her excitement over the new chapter in her life. "I love connecting with people, playing games, music and finding ways to help or give back to communities/organizations," the singer raved in a statement (via Entertainment Weekly). "Having my own talk show where I get to do all of these things is pretty much a dream job!"
The only aspect of her life the singer has chosen to keep out of the spotlight is her divorce from Brandon Blackstock, but it's for a good reason. "I am a very open person, but I'm not going to be able to be truly open about this in certain aspects because there's kids involved," she told the Los Angeles Times in 2020. "I think that I will navigate a way in which to be open and honest about it eventually, probably via the show, and it'll probably, I'm assuming, happen organically."
In April 2021, however, Clarkson was back to her old ways, telling a wild story that came as a surprise to most. Keep scrolling for more deets on the story that offered a little TMI.
Kelly Clarkson's story has everyone blushing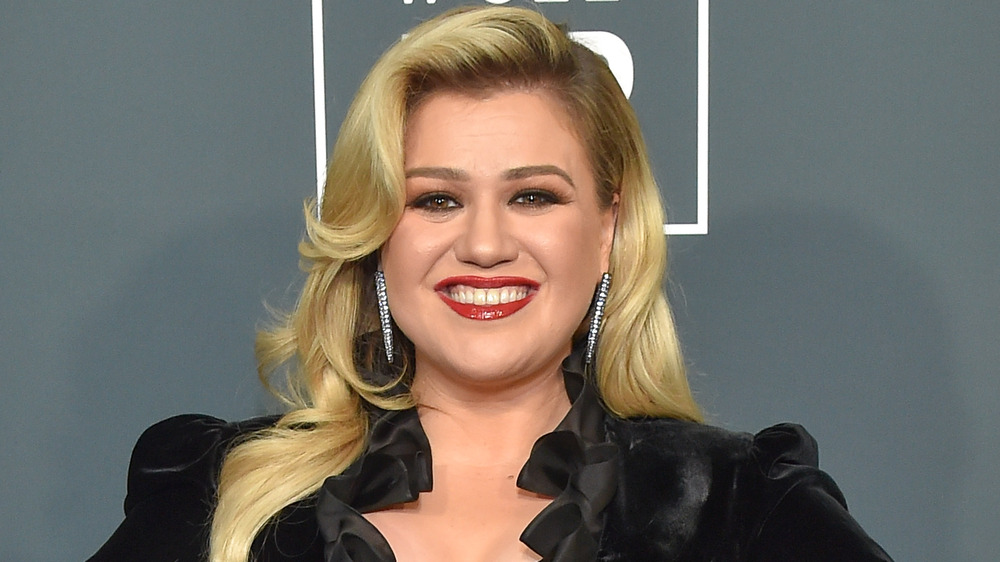 Shutterstock
During an interview on The Kelly Clarkson Show with country singer Clint Black, the topic of bathroom habits came up. Black was promoting an episode of his show Talking in Circles, where he chatted with Sara Evans about having to urinate during a concert. (We can imagine this probably happens a lot.) "How many of us haven't peed on stage?" he asked. 
Clarkson took the opportunity to answer his question, giving him a hilarious, yet super awkward story that nobody expected. "Well, I'll tell you right now, there was one time — it wasn't pee, my friend," The Voice coach shared. "I got some kind of wrecked up from some kind of food. We were in an arena — and I shouldn't tell this story, but like I said, my man, I don't have a filter."
Do you think she stopped there? Nope. "I had to run backstage to my quick-change. I grabbed this poor trash can, and boy, I destroyed it. It was bad," she recalled. "It was bad, Clint! And we might have to edit this out, but I'm just sayin', it happens. What are you supposed to do?" Black broke the tension a bit, stating that he was trying to "visualize" the whole thing. We have to admit that this is not the number one thing we love about Clarkson, but it's definitely more of a number two thing that we admire...