Madonna's Latest Selfies Are Causing A Stir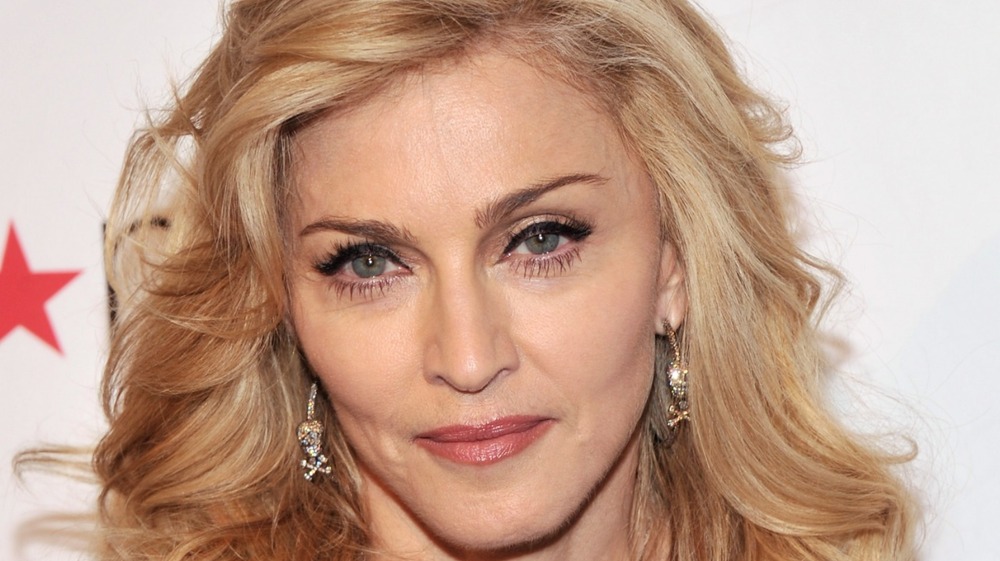 Stephen Lovekin/Getty Images
The "Material Girl" created another controversy. Madonna's latest selfies are causing a stir, and many fans have questions. A social media tsunami started after the Queen of Pop posted to Instagram on April 9, 2021.
Madonna continues to be a superstar because of her talent and her mad marketing skills. The 62-year-old star has stayed relevant in an industry that isn't kind to older women. At the 2016 Billboard Women in Music event, Madonna told the audience, "People say that I'm so controversial. But I think the most controversial thing that I've done is to stick around."
Another reason she remains the Queen of Pop is that she's a master of reinventing herself and her music. According to MTV, "Madonna has maintained her status as one of the prototypical inventors of pop reinvention, refusing to, as one might say, stay in her lane."
Madonna created a roadmap for other female stars to gain fans and continue to have sway in the entertainment and music business. The fact that Madge was able to accomplish what she didd before social media is even more incredible. Keep reading to learn why Madonna's latest selfies are causing a stir.
Madonna doesn't look her age, but her latest selfies are surreal
Madonnas latest Instagram selfies are a bit surreal. The Daily Mail reported that the 62-year-old singer posted her photos to Instagram, showing off her "incredibly youthful looks" to her 15.8 million followers. The British outlet called Madonna's photos "age-defying," which is an understatement.
Madonna's Instagram selfies show her wearing a green robe with a hood. The dark green robe, contrasting with her blonde hair, made the superstar look stunning. But it's the lack of any wrinkles or aging skin in her photos that have people talking.
The Queen of Pop posted four photos. Her first photo on Instagram showed her face in the best light, and there was not a wrinkle to be seen! Forget the fact she is 62; Madonna has six children. Her Instagram selfie shows no forehead wrinkles; the "Vogue" singer looks likes she's in her 20s.
Fans wonder if Photoshop enhanced Madonna's photos; the "Material Girl" is no stranger to photoshop controversy. Others question if the singer has had cosmetic surgery. Madge's latest selfies prove the superstar looks fabulous for her age — or any age!